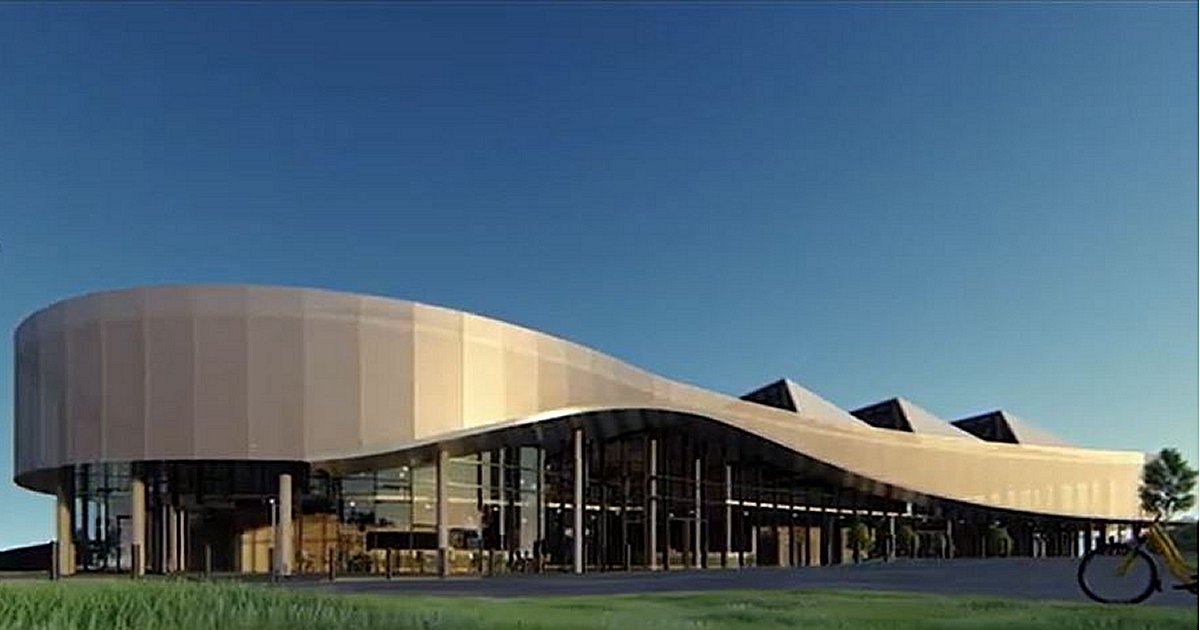 The rooftop of the new Aquatic Center in Rosebud, Victoria will be sporting a much larger solar power system than originally anticipated says Mornington Peninsula Shire Council.
The solar energy system was initially specified to be 231kW, but in June last year Council resolved to install the maximum number of solar panels possible on the Centre's rooftop. The conditions attached to the expansion (aside from budget) were safe roof access and symmetry for aesthetic reasons were to be maintained.
At last week's meeting, it was recommended that a quote received from Buxton Constructions for a 375kW commercial solar system be accepted (and it was). The quote came in at $321,450.94 plus $32,145.09 GST for a total of $353,596.03.
—-
UPDATE 9.00AM: I've just spoken with the installer for this project who noted the figure indicated in the minutes was likely the difference in price between the two systems and after re-reading the minutes, this does appear to be the case (my apologies). The expanded/upgraded system will feature Trina Solar panels along with SolarEdge optimisers and inverters, whereas the original much smaller system was a non-optimised system.
—–
While there wasn't much in the way of additional detail in the minutes of last week's meeting regarding the project, it was noted the system would utilise power optimisers. Power optimisers are devices attached to each solar panel that ensure the current provided by the panel is always optimal for maximising energy output. These devices are a form of  panel level optimisation (PLO). SQ founder Finn discusses various forms of panel level optimisation here and Ronald recently wrote about a study involving power optimisers.
Rapid Payback
A 375kW commercial system installed in Rosebud should generate somewhere in the region of 508,800 kilowatt hours of clean electricity a year – and that's for a system without optimisers. While it's not clear how much Council pays for electricity, simple payback on the system should be fairly rapid.
Mornington Peninsula Shire Council awarded the $35.82 million contract for construction of the Rosebud Aquatic Centre to Buxton Constructions in July last year. It's expected it will be delivered towards the end of this year.
Other energy efficiency related measures to be incorporated into the Centre include air pressurisation used in the pool hall to reduce heat loss from the pool when not in use and alleviating the need for pool blankets. The walls and floor of the concrete pools will be insulated to reduce heat loss, it will be an "air-tight" building design, natural lighting will be used extensively, and an energy efficient water treatment plant and equipment will be installed.
Among its many features, Rosebud Aquatic Center will boast a 50m indoor pool, learn to swim and warm water program pools, a gymnasium, a wellness centre, cafe and various disability access attributes.
Further information on the Rosebud Aquatic Center can be found here.