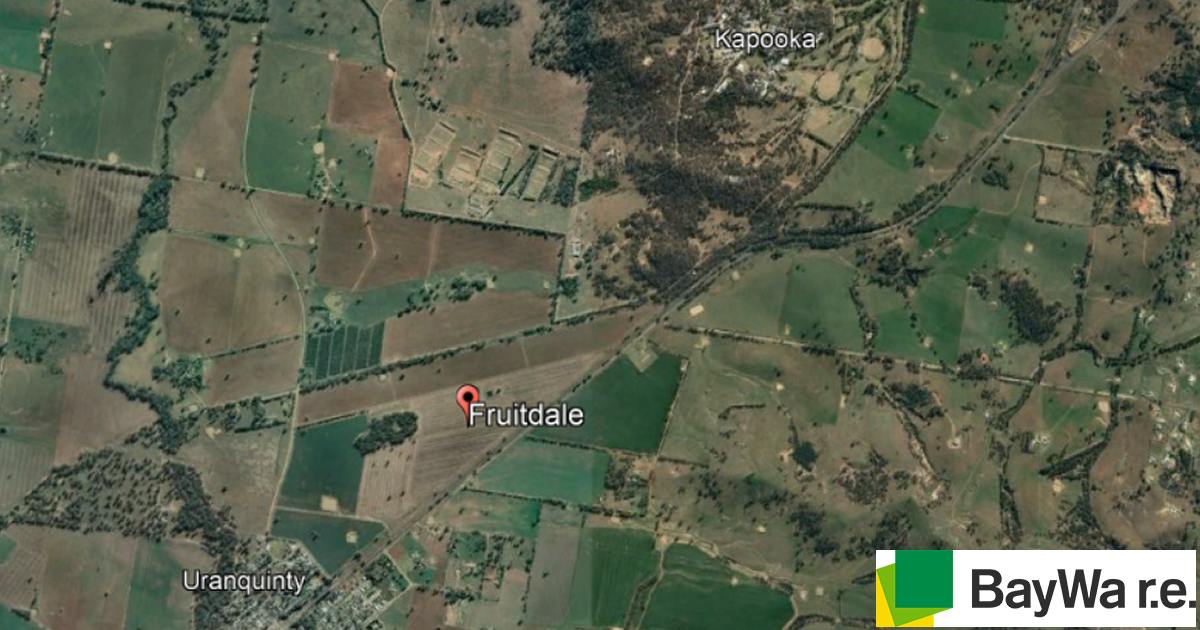 A proposed 12MW solar farm pretty much on the doorstep of a town near Wagga Wagga in New South Wales is good to go (Note: this story was updated 19th January with a couple of corrections).
BayWa r.e. Projects Australia Pty Ltd scooped up the Sandy Creek Solar Farm project as part of its acquisition of assets and project development pipeline of Future Energy Pty Ltd back in October 2017.
—-
Correction January 19:  BayWa r.e. informs me Sandy Creek was not a Future Energy project that BayWa r.e. acquired. The company only identified this project in 2019.
—–
BayWa r.e. lodged a development application with Wagga Wagga City Council in October 2020. Approval with conditions was granted just before Xmas.
"This is just one of those special projects showcasing renewable energy," BayWa r.e. Projects Australia Managing Director Fleur Yaxley said last week. "It shows us how comfortably community can be connected with construction and generation while reducing carbon emissions and the negative effects of climate change."
There will certainly be a close connection given the solar farm will be established only around 2 kilometres north of Uranquinty. Solar panels are popular in Uranquinty in terms of home solar installations, but communities aren't always keen on having utility-scale solar farms so close to their towns. In this case, it will be a neighbour for quite a long time – up to 50 years.
As to when construction is likely to begin isn't clear, but BayWa r.e. has previously indicated construction will take around 9 months. Approximately 40 workers will be needed during peak construction activities and one operations/maintenance contractor during the clean power station's operational phase.
Sandy Creek Solar Farm Specs
To be established on privately owned "Fruitdale" situated alongside Churches Plain and Rodhams Roads, the $19 million Sandy Creek Solar Farm will boast 17 MW (dc) / 12 MW (ac) capacity.
BayWa r.e. mentions 40,000 solar panels will be installed on trackers – but that would only make the panels around 300 watts each, which is just so 2017 for solar farms. Perhaps more powerful panels will be used reducing the number needed, or the capacity increased.
—-
Correction January 19: BayWa r.e has pointed out my calculation above was incorrect. I was basing it on the AC capacity. It's 17,000 kW (dc capacity)/40,000 = 425 W solar panels. That was a rookie error on my part – apologies to BayWa r.e.
—–
The notice of determination report mentions the capacity was based on products and technology available at the time the proposal was developed, which may change throughout the life of the solar farm with advances in technology.
Sandy Creek will connect into the local electricity grid via 22 kV distribution powerlines running adjacent to the site.
Another Test Of Patience
The Sandy Creek project has probably been a bit of a test of BayWa r.e.'s patience, but it's not the first Australian project to do so.
Other local projects in the company's portfolio include the 112MW Karadoc Solar Farm in Victoria and sister project, the 106 MW Yatpool Solar Farm. While Yatpool was completed in 2019, it wasn't connected to the grid until April last year due to delays caused by grid congestion challenges in the North West Murray region.
Munich-headquartered BayWa was established in 1923 and its renewable energy arm BayWa r.e. in February 2009. BayWa r.e. has been operating in Australia since early 2017. Its Australian Solar Projects team entered the local market through the acquisition and subsequent development of the 20MW Hughenden Solar Farm in Northern Queensland.