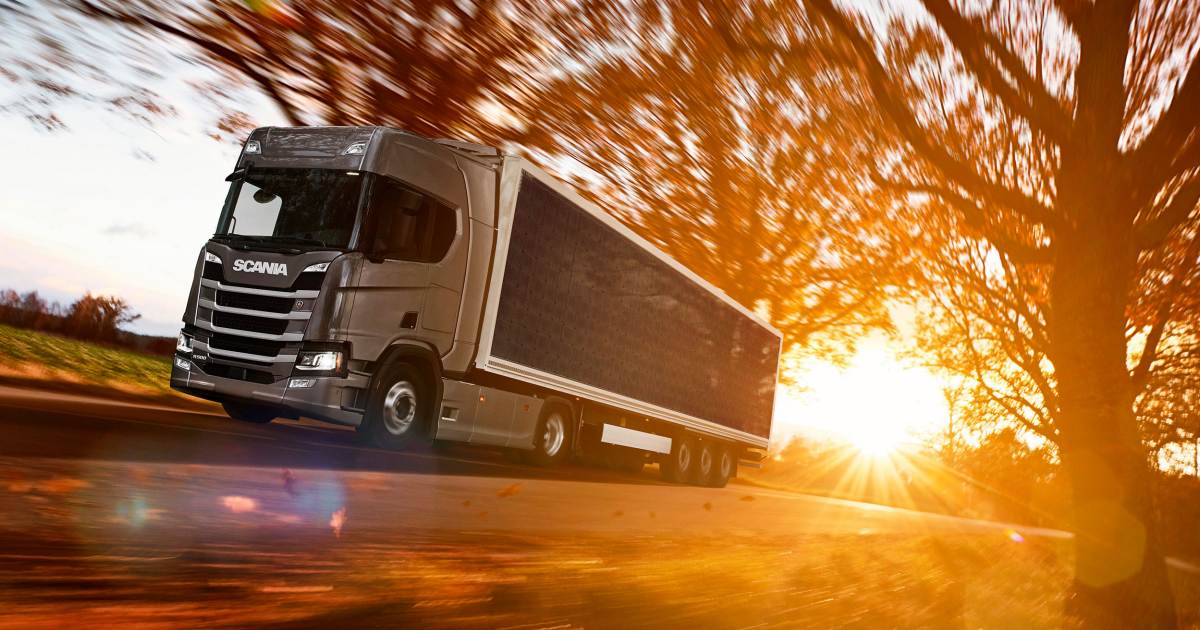 Swedish commercial vehicle manufacturer Scania says it will develop a trailer clad in solar cells to help power a plug-in hybrid truck.
The 18-metre long trailer will have total solar panel area (assumed) along the sides and roof of 140 square metres. In total, the solar panels are expected to generate 14,000 kWh of electricity annually when used in Sweden.
Scania states an initial study has determined a potential fuel saving of 5–10 percent in mid-Sweden, but twice that in sunny southern Spain. The research project will also look into whether the trailer can feed electricity into the grid when the batteries are fully charged and the truck isn't in use.
The project is being funded by the Swedish government's innovation agency Vinnova. Other partners in the project are solar panel manufacturer Midsummer, Uppsala University and the Dalakraft energy company.
Scania's plug-in hybrid truck offers up to 60 km of electric range (without the solar trailer) and uses both regenerative and external charging. Regenerative braking is an energy recovery mechanism that slows down a vehicle by converting its kinetic energy into electrical energy that is then stored in a battery system; recovering energy that would otherwise be lost to the brake discs as heat.
In terms of external charging, Scania says the plug-in hybrid truck's 90 kWh battery pack can be charged to 80% capacity in just 35 minutes, allowing for useful top-ups during unloading and loading.
Other Recent Scania EV News
The company stated last week that Scania and its partner universities are studying the potential for cell-level management in battery packs.
"A fully electric truck might have battery packs of up to 20,000 cells," said Scania R&D Senior Researcher Pontus Svens. "The problem is that the performance of entire pack is limited by the performance of the weakest cells."
In other news, Scania took the wraps off its first fully-electric truck last month. Offering a range of up to 250 km, the electric truck is available in two battery storage capacities, 165 kWh (range up to 130km) and 300 kWh.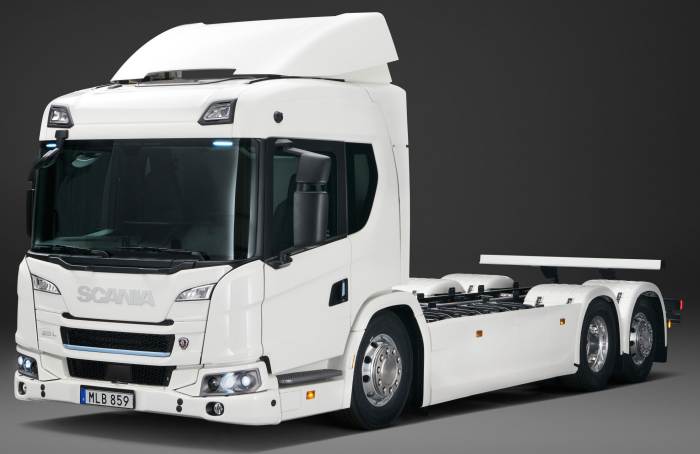 Scania says the included CCS charging connector enables the five battery pack option to be recharged in less than 55 minutes and the nine batteries in less than 100 minutes when using 130 kW DC charging. The truck also has a regenerative braking feature.
Scania is taking emissions reduction seriously – both in terms of the vehicles it produces and its own operations. The company aims to achieve a 50 percent CO2 reduction in its industrial and commercial operations by 2025 compared to 2015, and a 50 percent reduction in CO2 emissions from the company's land transport per transported tonne (2016 baseline).
As for solar power use for its own operations, Scania installed 22,000 solar panels on the rooftop of its plant in Zwolle, the Netherlands in 2017/18.