A problem child of solar installations – rooftop DC isolators – are continuing to demonstrate why they should no longer be required.
Early yesterday afternoon, Fire and Rescue NSW crews attended a residence in the Newcastle suburb of New Lambton following reports of a house fire. Crews arriving on the scene found a "solar panel isolation switch" on the roof of the home had caught fire.
FRNSW says fire-fighters were able to quickly extinguish the fire and prevent it from spreading into the roof. It looks as though there was no other damage except to the isolator: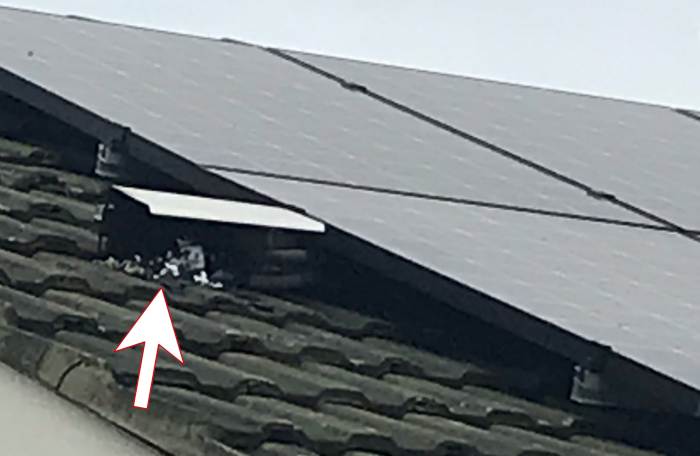 A rooftop DC isolator is a switch situated adjacent to a solar panel array intended as an additional safety mechanism. Manually operated, the switch shuts off DC current between the solar panels and the solar inverter. However, these little boxes are one of the most common single causes of rooftop solar system fires.
There wasn't any further information about the affected system, such as how old it is (DC isolator quality has generally improved) and whether inspections were kept up. In this instance, the isolator was somewhat protected from the elements by a shroud – unprotected DC isolators are subject to particularly harsh conditions.
Rooftop DC Isolators Despised, But Required (For Now)
Generally speaking, installers intensely dislike rooftop DC isolator switches. There has been a push to have the blasted things removed from the AS/NZS 5033 Standard for years, but the wheels of standards tweaking can move very slowly.
While AS/NZS 5033 also applies in New Zealand, NZ installations do not require rooftop isolators. To the best of my knowledge, Australia is the only country in the world where the devices are compulsory.
In June last year, Clean Energy Council members gave in-principle support to also do away with wall-mounted DC isolators; instead requiring the use of an isolator enclosed within the solar inverter.
FRNSW has previously commented it has seen a significant increase in solar power system related fires in the last five years, with DC isolator switches accounting for around half of PV fire incidents in the state (numbers not provided). But there's also been a big increase in solar installations. By the end of 2015, around 327,500 solar power systems had been installed in NSW, and at the end of August this year that figure had jumped to more than 596,760.
Install enough of anything and issues will emerge – but throw in dodgy components and/or installation and a lack of inspection of ageing systems, then more bad things are bound to happen.
FRNSW has again advised solar buyers to exercise caution when choosing a solar installer and for system owners to ensure professional maintenance is kept up. While solar power systems are very low-maintenance, SolarQuotes founder Finn Peacock recommends having an inspection and system test performed every five years by a suitably qualified professional – isolators will  be checked as part of this exercise.