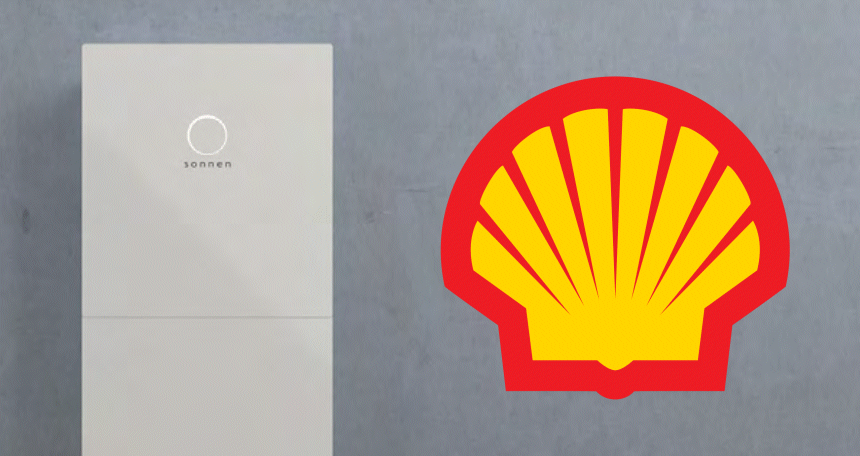 Shell announced on Friday its intention to acquire German battery maker Sonnen – the company will become a wholly owned subsidiary of the fossil fuel giant. 
Shell says the acquisition by Shell Overseas Investment B.V. will accelerate the ability of the two companies to provide integrated energy services and electric vehicle charging solutions. Shell had previously invested in Sonnen in 2018.
"Full ownership of sonnen will allow us to offer more choice to customers seeking reliable, affordable and cleaner energy," said Mark Gainsborough, Executive Vice President of Shell New Energies.
According to Sonnen, 40,000 of its SonnenBatterie systems have been installed around the world. The company also offers SonnenFlat, which suppliers owners of the batteries with all the electricity they require for one flat fee per month (up to a point) under a Virtual Power Plant arrangement.
While SolarQuotes' founder Finn Peacock welcomed the move, he expressed some skepticism in comments to the ABC.
"This is pocket change for Shell," he said. "I don't see that Sonnen has particular advantage in the battery space compared to the other big battery manufactures such as Tesla. They're really very expensive batteries and they really need to work on getting the costs of those whole units down."
Speaking at a Melbourne Mining Club luncheon, Shell Australia Chairman Zoe Yujnovich said more than 3,000 Sonnen battery systems had been installed in Australia to date. Sonnen was the first battery manufacturer to participate in South Australia's Home Battery Scheme and the company has set up battery assembly operations at the former GM Holden plant at Elizabeth in Adelaide's north.
Ms. Yujnovich also provided a (very brief) update on Shell's solar aspirations in Australia.
"On the drawing board are well-advanced plans for our first solar project − a 120-megawatt solar plant consisting of about 400,000 solar panels," she stated.
Ms. Yujnovich said that solar project was near Wandoan in Queensland, so I'm assuming it's a trimmed down version of Shell's Delga Solar Farm.
Shell Australia was granted approval for the proposed 250MW Delga Solar Farm, situated approximately 25 kilometres south-west of Wandoan, back in 2017. There wasn't any further news of the project until last Friday.
Shell has a spotty history when it comes to renewables. It was once a manufacturer of solar panels, but cut ties with all its solar projects back in 2009. Shell renewed its interest in renewables and related technologies in 2016 with the forming of its New Energies division. The division has two core focus areas – new fuels for transport and power for commercial, industrial and residential customers.
Among its other solar energy related dabbling, Shell invested  in Sunseap Group in 2017, with view to collaboration on solar projects in the Asia Pacific. It's possible Sunseap will construct the Delga project (or whatever it's now called).
Ms. Yujinovich says Shell intends to "thrive through the energy transition as the system heads towards a low-carbon future".