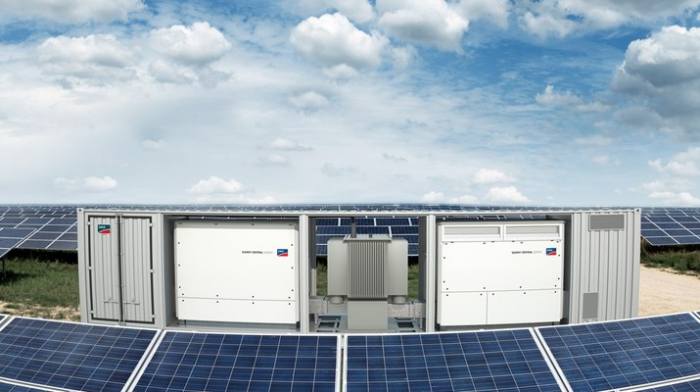 Solar inverter manufacturer SMA says it inked contracts for the supply of more than 1.2 gigawatts of inverter capacity associated with 20 large scale solar PV projects in Australia this year.
The projects range from 10 megawatts to 270 megawatts capacity and the products involved in the agreements were Sunny Central inverters, Medium Voltage Power Stations (MVPS) and SMA Power Plant Controllers.
"2017 represents a ground breaking year for solar farm development in Australia, thanks to improved economic factors and pervasive market interest", said John Susa, Executive Vice President of SMA Sales North America/APAC.
Mr. Susa says the company expects an even more successful year in Australia during 2018.
SMA also praised the Australian Renewable Energy Agency (ARENA) for its role in supporting twelve large scale solar farms across the nation this year – 6 in Queensland, 5 in New South Wales and one in Western Australia – that will unlock close to $1 billion in commercial investment.
"ARENA has been playing a vital role providing bridge funding for projects that will make large-scale solar photovoltaics more competitive," stated SMA.
On the small-scale front, SMA solar inverters remain a popular choice for residential and commercial solar power systems in Australia.
All SMA inverters were originally produced in Germany, but in the face of increasing competition and shrinking margins that put considerable pressure on the company, SMA began producing its popular single-phase Sunny Boy series in China.
Unlike some inverter manufactures supplying goods to the Australian market and whose local presence consists of a post office box or virtual office, SMA has people on the ground here – 40 engineering, sales, marketing and service staff according to the company. Globally, the company has more than 3,000 employees in 20 countries.
Last year, the company generated sales valuing approximately 1 billion euros (around 1.5 billion Australian dollars) and was named the most preferred inverter brand for the fifth year in a row in IHS Markit's "PV Inverter Customer Insight Survey 2016".
In other recent news from the firm, SMA announced last week it is supplying its Sunny Central Storage battery inverters for a 20MW energy storage system being constructed for the Los Angeles Department of Water and Power (LADWP).
Related: How To Pick A Good Solar Inverter