Blockchain is a revolutionary new technology with the revolutionary ability to revolutionize our lives.
It was presented to the world in a revolutionary 2008 paper by Satoshi Nakamoto1:
In the 9 years since it was unleashed upon the world, blockchain technology has changed our lives by giving us:
Bitcoin – the world's first cryptocurrency2!
Bitcash – Son of bitcoin!
Etherium – a cryptocurrency like bitcoin!
Litecoin, Zcoin, Dash (not the My Little Pony version), Ripple, Monero, Bytecoin, MonaCoin, Dogecoin, Siacoin, Syscoin, Digibyte, Bitdeal, Groestlcoin, NAV Coin, FairCoin, SmartCash, NoLimitCoin, AirSwap, I/O Coin, Dentacoin, ReddCoin, PotCoin, CoinDash, Skycoin, VeriCoin, BlackCoin, Chronobank, SIBCoin, PayPie, ToaCoin, GridCoin, E-coin, Energycoin, B3Coin, DubaiCoin, TransferCoin, WhiteCoin, Clams, DimeCoin, Solarcoin, KickCoin, BitBean, HempCoin, SexCoin, DopeCoin, DeepOnion, CryptoPing, SkinCoin, KekCoin, InsaneCoin, HoboNickels, TrumpCoin, FedoraCoin, Trollcoin, Cryptonite, SwagBucks, TittieCoin, GoldPieces, BitCoal, FuzzBalls… and many more.
Actually, now that I think about it, every application so far seems to be a cryptocurrency like Bitcoin.  And while I have to admit that Bitcoin is handy for buying drugs or guns3 or getting to Alderaan without Imperial entanglements, for most of us blockchain has had no real effect on our lives at all.
This is not to say that blockchains aren't useful and have no practical applications beyond creating an open contest for the world's stupidest sounding PayPal substitute.  They could have many applications as a decentralized record of transactions without the need for a central authority to keep a central record and make sure no one is cheating and ripping people off.  Nothing specific comes to mind at the moment, but people are working on it right now.  Top people.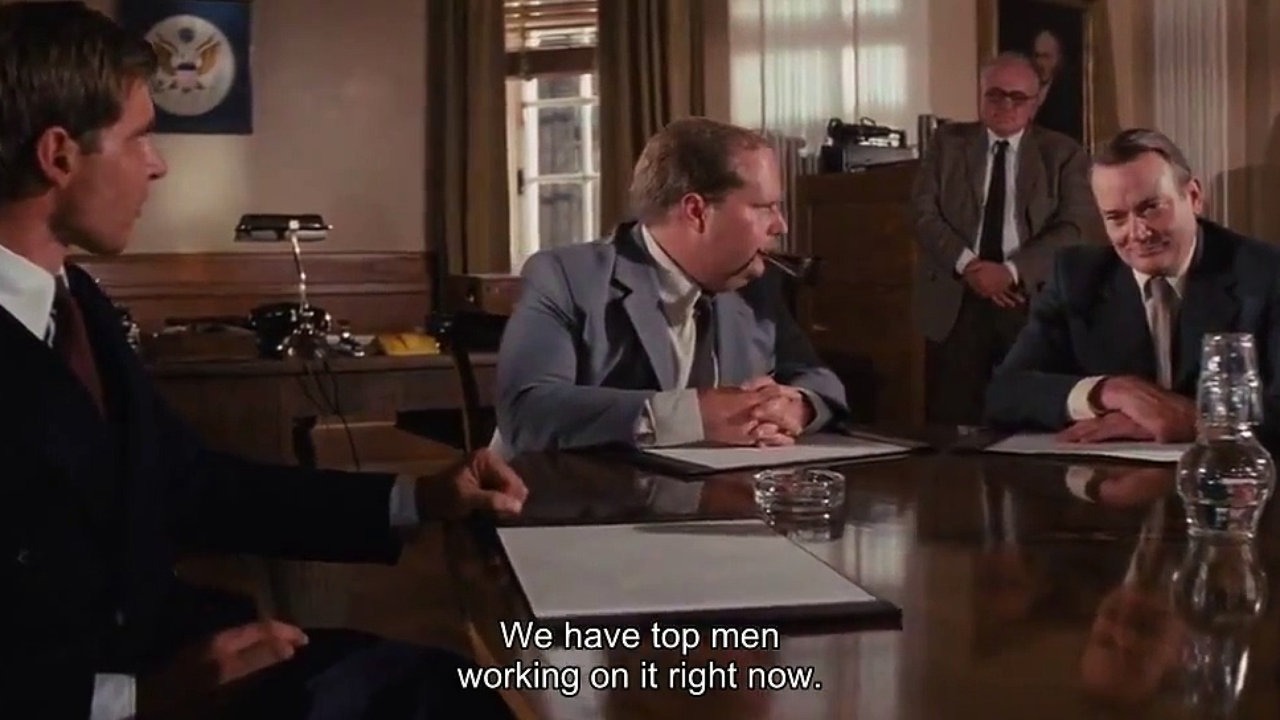 But one area I am sure blockchain technology won't be useful is trading electricity from rooftop solar over the grid.  This is because I can't see any way it will result in savings in the cost of using the grid to move solar electricity from a household producing a surplus to nearby homes and businesses consuming electricity.
Regardless of whether or not you think current solar feed-in tariffs are fair, if there are no savings to be had from using blockchains there will be no extra money available for solar households.  Also, because blockchains cost money to run, if they are used the fees they require will be an additional expense.
I don't see opportunities for savings because, while blockchain may have many interesting applications for decentralized record keeping, Australian grids:
Are very definitely centralized.
Already have a well established method of recording transactions which isn't about to go away anytime soon.
Are not prone to the sort of trust problems that blockchains can solve.
And the most important factor I can see is:
No special breaks will be given to those using blockchain technology.  They will be charged the same to use the grid as everyone else.
As installing electricity meters that can generate blockchains is probably the only sensible way to go about using the technology in the long term to keep track of electricity transactions, there will also be a considerable set up cost.
What The Hell Is A Blockchain?
A blockchain is a continuously updated electronic record of transactions that requires no central authority to maintain its accuracy.  This ability to be an honest record can help to prevent fraud.  To be clear, it's not a magical cure for fraud, but will prevent the sort that requires fiddling with or faking records.
If you want to learn the details of how they work, you can read the wikipedia article, watch the TED talk4, read the original paper, or simply check the internet for crazy people who don't have a clue what they're blathering on about5.
Blockchain Can Help Prevent Fraud
By keeping an accurate record, blockchains can have the advantage of reducing the cost of fraud detection.  But there is not a whole lot of fraud going on with surplus electricity from rooftop solar is concerned.  No one's getting rich by tampering with their electricity meter to make it look like they are exporting more solar electricity than they are.  After all, it's not hard for your electricity retailer to work out that your 5 kilowatt system probably isn't producing a megawatt-hour a day.  And when it comes to electricity distributors and retailers, if they want to rip you off they will do that legally and not by charging people for electricity they didn't use.
While electricity theft does occur, it generally happens by people bypassing or tampering with electricity meters and this is not something that blockchains, in of themselves, can prevent.
Disadvantages And Advantage Of Blockchain
As this expert points out, blockchains have a number of disadvantages compared to the centralized record keeping that is currently used for electricity.  This is because blockchains are:
Slower
More expensive
Less scalable
Less user friendly
Impossible to manage effectively due to their decentralized nature
As you can see, blockchains aren't exactly selling themselves as effective tools for energy trading.  Worse, these problems are part of the nature of the beast and can't really be solved with improved programming or technology and so are likely to always exist.
But the one area blockchain excels in is that it can't be controlled by outside forces such as governments, the CIA, the KGB, or the crab people who rule the world from the center of the earth.  So if you don't want Malcolm Turnbull reading your love letters, you might find using a blockchain messaging service is worth the hassle.  But this really isn't an issue when it comes to household electricity.  My love life is extremely exciting6 so I can understand Malcolm wanting to read about it, but my electricity bills are really boring.
Blockchain Makes No Difference To How The Grid Operates
There are companies that claim blockchain technology can allow peer-to-peer energy trading which lets households trade solar electricity with each other.  While peer-to-peer trading doesn't require blockchain technology it seems fashionable at the moment to try to combine these two things into one product.  Unfortunately, while companies may claim electricity has been traded with a specific person, it's not something that actually happens in reality.
In the real world, surplus electricity from rooftop solar is sent into the local grid and consumed by the loads closest to the household exporting it.  There is no control over where it goes.  If anyone tells you they can use blockchain or anything else to enable you to sell electricity to your family and friends they are lying and taking advantage of your natural desire to help out the people you love.  The only way that is going to happen is if these people happen to live next door to you and are consuming grid electricity while you're exporting it.
What electricity retailers can do is claim a payment normally from the local electricity distributor for your surplus solar electricity and simply tell you they sold it to your friends and family as a con job.  To me it seems like this is the sort of thing the Australian Competition and Consumer Commission (ACCC) might be interested in.  One consumer guarantee that protects us is:
Products must match descriptions made by the salesperson, on packaging and labels, and in promotions or advertising.
If they tell you your solar electricity has been sent to your niece's flat for her to use when no such thing has happened then, as far as I can see, their description is not matching the product.
How Blockchains May Be Used With Household Electricity
Because of its disadvantages, blockchains won't allow the grid to operate more efficiently and save money when it comes to distributing solar surplus electricity from households.  Anyone trying it as a gimmick, which is what it will be, will just be adding the additional cost of running the blockchain on top of existing costs.  With no scope for savings there is no way for households to use it to get a better deal for their solar electricity.
So if it seems like some blockchain company is offering more for your solar electricity than what you can get as a feed-in tariff, be very careful, because I'm certain they will be making up for it in fees and charges.  If I am wrong about this, it would be wonderful, as everyone with rooftop solar would be better off, but I don't think I'm wrong.
But perhaps there are ways blockchain technology could be of benefit in some situations.  For example, microgrids might find it useful.  As far as I can tell, a centralized system would be more efficient, but maybe it's a microgrid full of paranoid people who don't trust each other and so value the tamper proof method of record keeping blockchains provide.  It's possible this feature will be useful in countries that have serious corruption problems.
There may be other applications where blockchain technology could be useful when it comes to selling surplus electricity from rooftop solar.  I can't think of any, but I'm not an expert and there are almost certainly things I've overlooked.
If you can think of situations where blockchain could help solar households, please leave a detailed comment.  I promise not to trade it with my family and friends.
Footnotes
Who turned out to be Australian.  Or not Australian.  Take your pick. ↩
According to the Australian Tax Office, Bitcoin is an asset, not a currency. ↩
While I make fun of Bitcoin because it can be used to buy illegal drugs and hire assassins, on a more serious note, it can also be used to pay for for life-saving illegal organ transplants. ↩
I don't know if the TED talk is any good.  I wasted all my waiting for videos to load patience on Star Wars clips. ↩
Fortunately for you, I know exactly what I am blathering on about.  I just don't know if it's correct. ↩
I totally kissed a woman once.  You wouldn't know her.  She's from Canada.  I'm not pregnant because I used an eraser. ↩