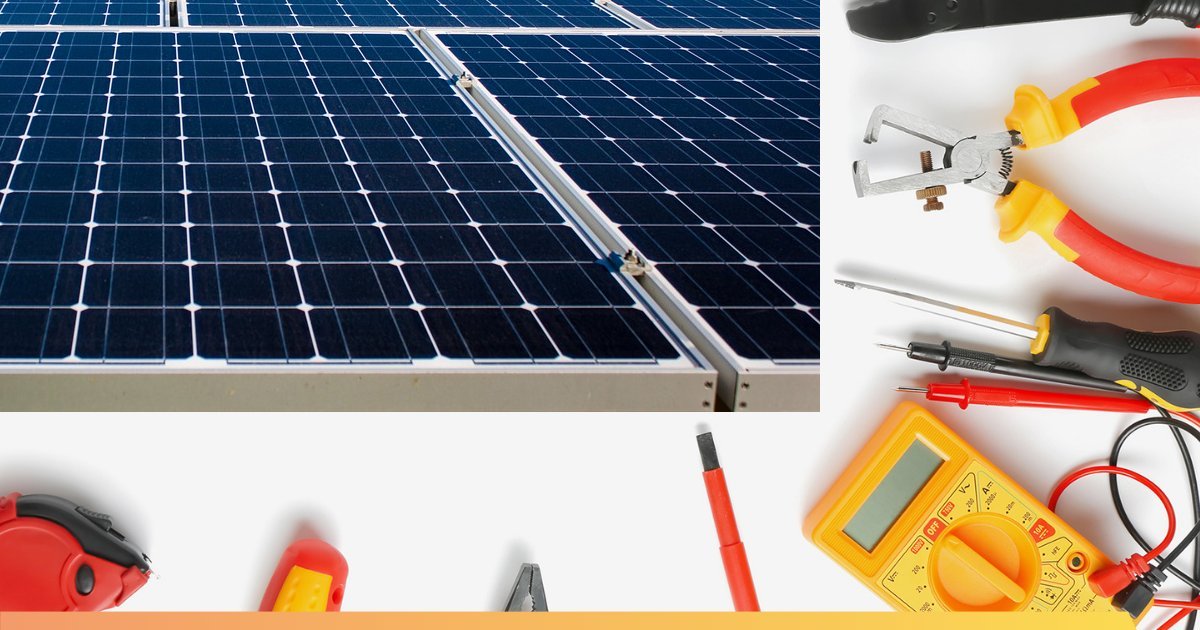 A pilot mentoring program seeks to create a more robust and streamlined solar power system inspection regime in Victoria under the state's Solar Homes program.
Solar inspections in Victoria have been problematic in the past as the contractor could pick and choose the inspector – I'm not clear if this is still the case today. This is a clear conflict of interest resulting in some non-compliant installations being passed.
Back in 2019, Solar Victoria announced it would targeting safety and quality, with up to 5% of all solar power installations benefiting from  Victoria's solar panel rebate subject to further scrutiny on a risk-based approach and performed by  independent safety auditors.
While welcome, this has created delays in finalising some installations.
Last week, the agency announced it was partnering with the National Electrical and Communications Association (NECA) for a new mentoring pilot program for Licensed Electrical Inspectors (LEIs). The pilot program aims to boost the technical knowledge and support for existing inspectors and increase the number of electrical inspectors in the field.
35 newly-minted inspectors will work with NECA Victoria's mentors, who are experienced and reputable licensed electrical inspectors with the communication skills necessary to share their knowledge.
"Supporting professional development in the Licensed Electrical Inspector industry will help improve the timeliness of independent electrical inspections, and households who have installed solar to gain their Certificate of Electrical Safety sooner," said Solar Victoria CEO Stan Krpan.
NECA Victoria CEO and Executive Director Pawel Podolski said the pilot was a great outcome for the solar energy sector and the wider electrical industry.
The pilot program is part of the Victorian Government's $11 million investment in training in the sector to support its $1.3 billion Solar Homes Program, which accounts for approximately 80 per cent of residential solar installations in Victoria.
So, what about the other 20 per cent? There is some good news with Australia's Clean Energy Regulator to take over some of the Clean Energy Council's functions under sweeping reforms that will apply nationally. While compulsory inspections won't be required, the changes kicking in next year should greatly improve average system quality and crap installers will be increasingly kicked out of the game.
Battery And Solar Stats
In other news from Solar Victoria, the agency noted interest in home batteries is growing, with new records set in August for battery installations (403) and application approvals (692).
The increased interest in batteries may have been partly spurred on by a looming reduction in the solar battery rebate from a maximum $4,174 to a maximum $3,500. At the time of publishing, there were only 164 subsidies remaining at the more generous rate.
If you're interested in installing energy storage, check out Finn's new 101 guides on understanding, buying and owning solar battery systems.
On the solar panel rebate side of things, August was much more subdued with 3,368 applications. This was well below the rolling 12-month average of 6,451 applications.
Installers were still able to complete 5,604 installations in August, even in the face of various restrictions. The agency notes there are still 11,800 approved applications awaiting installation.
On a related note, the Victorian Government announced on Friday all Authorised Workers in Melbourne and regional Victoria will be required to have their first COVID-19 vaccine dose by Friday, 15 October and full vaccination is required by 26 November in order to keep working on-site. This reportedly includes workers involved in home solar panel installations.