If you're sick and tired of paying a supply charge to connect your solar home to the grid, then I have good news.  You can now go off-grid with a battery system for around $10,000. 
The bad news is, I don't recommend it at all.
You may initially feel a surge of independence by cutting that cable. Or a surge of electricity if you use garden shears.
But expect to feel lousy before long because… 
Unless you've spent a lot of money — potentially over $50,000 for a family of four — an off-grid battery system will provide nothing close to the convenience of living on-grid.
You can easily earn more receiving a solar feed-in tariff and potentially Virtual Power Plant (VPP) payments than you'll pay in daily supply charges.
Going off-grid when you already have a grid connection is not only a costly and potentially uncomfortable choice, it's also bad for the planet because…
You can't send surplus solar energy generation into the grid, where it will reduce fossil fuel generation.
Deciding to go off-grid can be a sound financial decision if you are building a home in a rural area where getting a grid connection will cost you an arm and a leg. But if power lines are running past your home, going off-grid doesn't make financial or environmental sense. 
5 Reasons To Stay On Grid
If you want energy independence, here are the 5 reasons you will be better off buying a solar battery and remaining on-grid.  
You will minimize your grid electricity use.
You will have power when the grid fails. 
You can be prepared for the zombie apocalypse.
You will be paid a solar feed-in tariff and potentially VPP payments
You will reduce CO2 emissions that contribute to zombification.
Off-Grid With A $10,000 Solar Battery
If you want to go off-grid, around $10,000 is enough to do it.  But that's not nearly enough to have anything like the comfort and convenience of being on-grid. 
When I say around $10,000 is enough, I'm not talking about a cheaply made box of lithium firecrackers I wouldn't consider safe to install beside an asbestos igloo. Instead, I'm talking about a home battery with…
A high level of safety.
A warranty likely to last 10 years.
Around 10 kilowatt-hours of usable storage when new.
The ability to supply 5 kilowatts of continuous power.
A solar battery I wrote about recently that ticks these boxes is the Huawei Luna2000.  It looks like this:
With the ability to operate off-grid, the 10 kilowatt-hour version has an installed cost of around $11,000.  It has the drawback that you can only use it with a compatible Huawei inverter, but if you're installing a solar power system and a battery simultaneously, it's an option if you want to live the $11,000 off-grid battery dream/potential nightmare. 
Only Energy-Stingy Can Live Off-Grid For $10,000
When I say living off-grid with a $10,000 home battery is a potential nightmare, I'm referring to normal people.  If I was living by myself, I could easily get by.  When I'm at home alone, I rarely use more than a few kilowatt-hours of grid electricity per day and rarely draw more than two kilowatts of power.  I'm only ever likely to draw more than 5 kilowatts of power if I get carried away in the kitchen.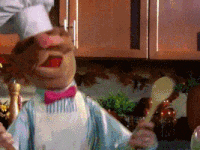 If I can get by on much less energy and power than the battery can provide, then you might think two energy frugal people could, but it doesn't really work that way.  Even with my energy-efficient lifestyle, I'll need the extra capacity to get through periods of lean solar energy generation or unusually high consumption.  With two people, the leeway is mostly lost. 
There's also increased potential for conflict.  If I'm living off-grid alone and end up sitting in the dark because I stupidly drained the battery, I'll only have myself to blame.  But when there are two people, it's easy for them to blame each other.  
I advise never to try living off-grid with a $10,000 solar battery and your significant other unless you're looking for a reason to break up.  If you don't believe it's a bad idea, I can show you scar tissue I received when I caused my partner to lose all her energy in a computer game.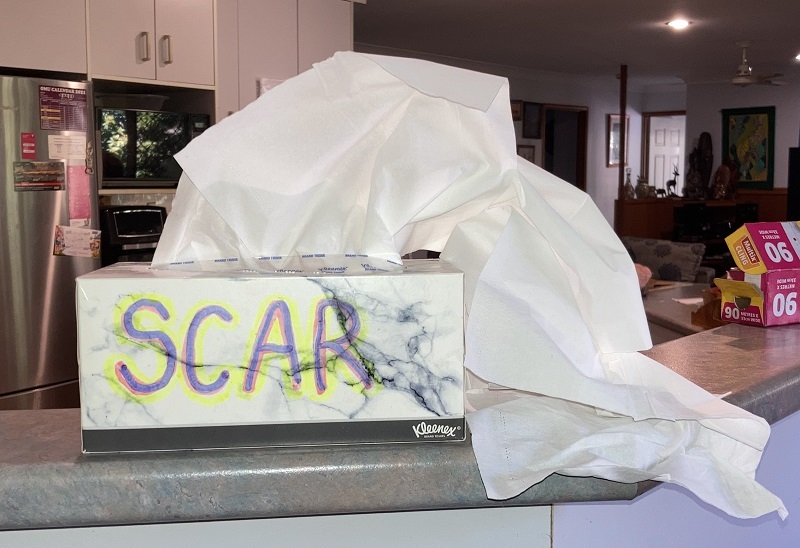 Off-Grid Comfort Is Costly
There's no hard and fast rule for how much you'll need to pay for an off-grid system that provides a level of comfort and convenience approaching being on-grid.  It will depend on the location, how many are in the household, and energy consumption habits.  But be prepared to pay over $50,000 for a family of 4 or 5.  Adding the cost of solar power to that can easily take the total cost over $60,000. 
Some families may be able to live comfortably with a solar and battery system that costs half that, but you'd want to be very confident its limitations won't drive your family nuts. 
There may be people currently living off-grid with six solar panels and four lead-acid batteries scoffing at the idea that $30,000 isn't more than enough, but I'm talking about people who have lived their lives with the convenience of having grid power available at the flick of a switch 24/7 — or the 23.99/7 the grid actually manages.
You Save More On-Grid Than Off
Let's say you've bought a battery system big enough to take your home off-grid.  Or maybe you didn't buy it.  Perhaps you won it in a raffle.  Regardless of whether you paid for your solar battery or received it for free, you'll nearly always be better off staying on-grid.  This is because…
If your home battery system breaks down or runs out of charge, you can use grid power.  This is cheaper than running a generator, as well as cleaner and quieter.
You can receive a feed-in tariff by sending your surplus solar energy into the grid; while if you're off-grid, any surplus goes to waste.
If you are on-grid, you can receive payments by joining a VPP.
I don't have a great opinion of VPPs in general.  It's complicated for homeowners to determine which one is best for them, and VPP providers can take advantage of consumer confusion to offer lousy deals.  But even if, after accounting for drawbacks such as additional wear and tear on your battery, joining a VPP only offers $200 of net benefit a year – that's still enough to improve the economics of staying on-grid significantly.
The supply charge to remain connected to the grid varies depending on location and electricity plan, but $1 a day is typical.  On the graph below, I've shown how saving $365 a year on supply charges compares to how much a typical home with a battery and 6.6 kilowatt solar system can make by remaining on-grid under four different conditions: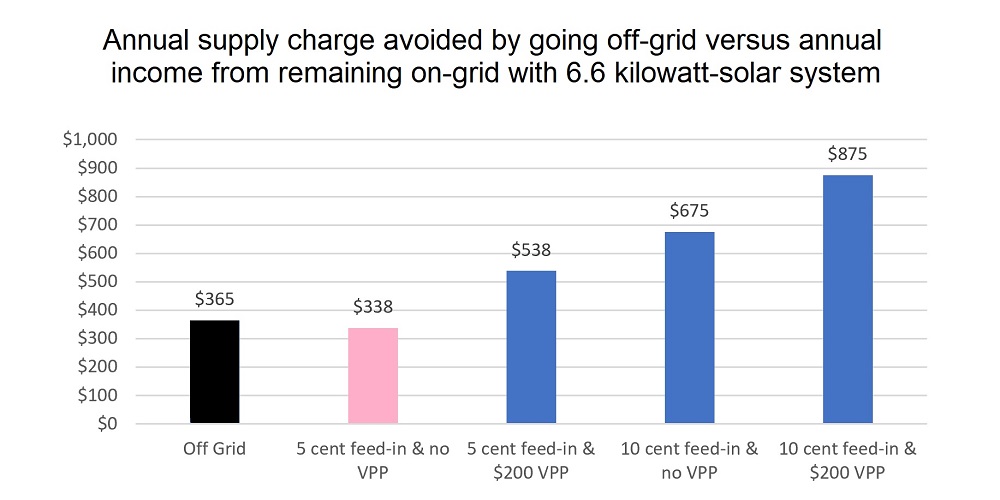 As shown by the pink bar, annual payments from a 5 cent solar feed-in tariff nearly equal the annual supply charge cost.  In this situation, the home would effectively be paying $27 a year for the benefit of being able to draw grid energy if required.  A worthwhile price to pay to know you'll have electricity no matter what problems your battery system may have. 
With a 10 cent solar feed-in tariff or 5 cent feed-in tariff and a VPP payment, staying on-grid is clearly a better financial deal even if — very stupidly — zero value is placed on using grid electricity. 
The above graph understates the advantages of remaining on-grid because most homes capable of going off-grid will have more than 6.6 kilowatts of solar panels and will receive more in solar feed-in tariff payments. 
Remaining On-Grid Cuts Emissions
For every kilowatt-hour it supplies, the Australian grid currently emits around 650 grams of CO2.  That is a little better than Poland at 724 grams and puts us neck and neck with Estonia — the only country in the world using Soviet technology to generate electricity from oil shale.  But this figure only covers emissions from power stations.  Additional emissions from the extraction and transportation of fossil fuels may push the actual figure closer to 700 grams. 
This level of emissions is lousy for a country with…
 Abundant renewable resources.
Australia's coal power stations are so old, I want to quote Leo Amery2 at them:
"You have sat too long here for any good you have been doing. In the name of God, go!"
Fortunately, emissions from generation are better than they were.  In 2000 around 80% of our electricity came from coal, now it's down to 62%.  A major contributor to coal's decline has been Australian households installing rooftop solar panels, which now supply 7.5% of electricity consumed on-grid.  But if you take your home off-grid, then you can't send the surplus energy generation your solar system produces into the grid to reduce fossil fuel generation. 
If your home can go off-grid, it will produce surplus solar energy.  This is because there are only two types of off-grid homes:
Those that generate plenty of surplus solar energy, and…
Those that spend plenty of time running a generator.
A typical, north facing, 6.6 kilowatt solar system in Australia will generate around 9,600 kilowatt-hours a year.  If the household consumes 5,000 kilowatt-hours of that solar energy, then 4,600 are exported to the grid.  Using the 650 grams per kilowatt-hour figure will reduce CO2 emissions by around 3 tonnes a year — more than the annual emissions of the average Australian passenger car.   
But reductions in emissions from sending solar energy into the grid will be even higher. It rarely displaces generation from other clean sources such as wind, hydro, or utility-scale solar power.  Instead, it normally reduces fossil fuel generation.  This makes the CO2 reduction from rooftop solar exports around 1 kg per kilowatt-hour. 
The graph below shows the additional reduction in CO2 emissions resulting from a home with a 6.6 kilowatt solar power system deciding to remain on-grid rather than go off-grid and exporting an average of 4,500 kilowatt-hours: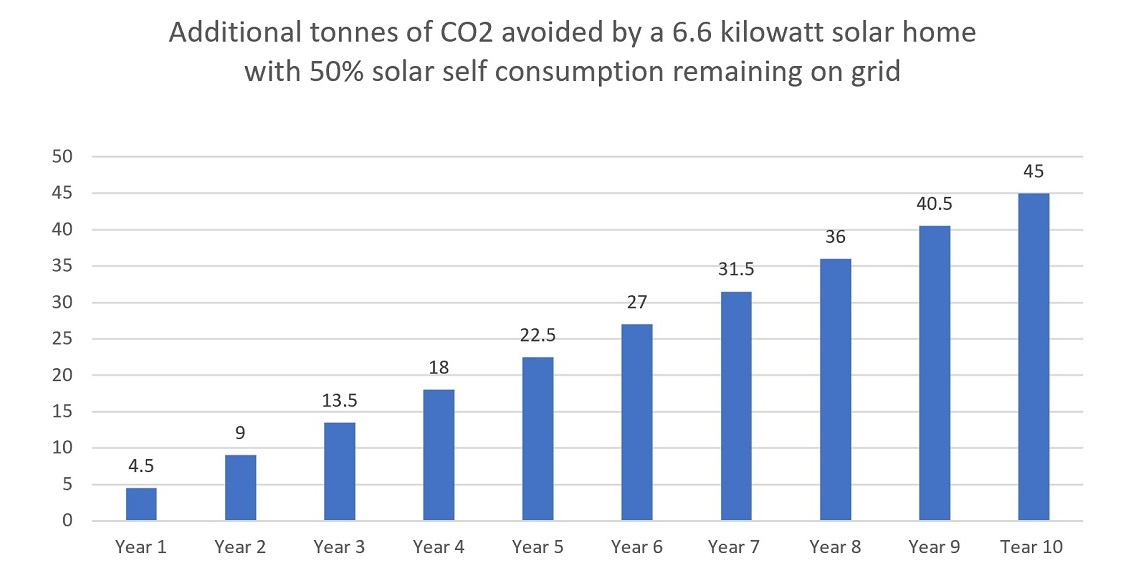 Over 10 years, that comes to 45 tonnes.  In most cases, emission reductions will be more than this because most homes will need more than 6.6 kilowatts of solar to go off-grid.
Going Off-Grid Is Not Worthwhile
Whether you care about saving money, saving the planet, or saving until you have a pile of money the size of a planet, buying a home battery and taking your home off-grid won't help with any of those goals. 
But I want to clarify that I'm not saying give up on any dreams you may have of independence by buying a solar battery. Instead, you can reduce your dependence on grid energy and have power when the grid fails while remaining on-grid.
Footnotes
Some coal power station ages: Bayswater 37, Earing 40, Callide 57, Gladstone 46, Loy Yang 37, Tarong 36, Yallorn 37-48. ↩
I original said the quote was from Winston Churchhill.  It was not.  I did check the internet to make sure it was a Churchill quote but I forgot that in addition to being the repository of all human knowledge it's also the suppository of all human stupidity. ↩