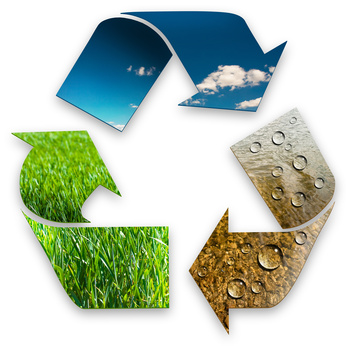 One of the myths that gets bandied about a lot is the idea that it takes more energy to create a solar panel:  through mining, transport, manufacturing and distribution, than will ever be generated by that solar panel over its lifetime.
20 years ago that was a valid argument against solar power. However in 2012 that myth is pure BS. Hopefully this post can set the record straight.
How much Energy is required to make a solar power system?
The process of creating solar panels, like any manufacturing process, requires a number of inputs.  The fundamental ingredients that make up a solar cell include the minerals silicon, aluminium and gallium. These must be mined, smelted and transported to the factory where they are assembled into a complete solar panel.  After assembly the solar panel must be transported to a local, Australian distributor, then onto the installers and finally your roof.
And don't forget that there is more to a solar system than just the panel. More energy is consumed in the manufacture of the wiring and the inverter.
Andrew Moore from PE International, in a 2010 Australian study found that the production of the solar panels account for 85% of the manufacturing energy that goes into a solar system. The solar inverter amounted for 7% of the energy and the framing and wiring 4%. The remaining 4% came from transport.
Feeling guilty about shipping your premium solar panels over from Germany?

Don't! To ship a panel from Germany to Australia only adds 2% to the energy required to make a complete solar system compared with getting a locally made panel!
What is the energy payback period?
All this talk of mining, smelting and transportation has probably got you wondering how those panels on your roof could possibly pay back the energy made to produce them. Well, get this: our pal Moore found that PV systems installed in Australian cities paid back their energy debt accrued in production in 1.7 to 2.3 years depending on which city they were installed in.  A solar panel installed in sunny Perth would pay back in 1.7 years. In not-so-sunny Hobart it would take 2.3 years. I reckon those are pretty good numbers.
How much Greenhouse Gas is emitted per kWh of solar electricity produced?
Moore also calculated that, taking into account the energy used in manufacture,  electricity from solar panels emitted 96% less greenhouse gas than grid electricity that is generated from coal.
So there you have it – solar power really does make sense from a whole-of-lifecycle perspective. And your average solar panel system produces less CO2 averaged over its lifetime than your farting cat (probably).
And as technology improves and the efficiencies of the solar cells increases, the energy paybacks are only going to get better.
If you going solar now you really are contributing to a virtuous circle. Buying solar supports the ongoing development of the technology – which increases the performance and reduces the cost of solar panels in the future. Someone should tell Clive Palmer and his pals…
References:
Bourzac, K. (2009). Mining Fool's Gold for Solar. Technology Review, 112(6), 80-82.
Moore, A. (2010). The solar lifecycle test. ReNew. 109, 46-48.