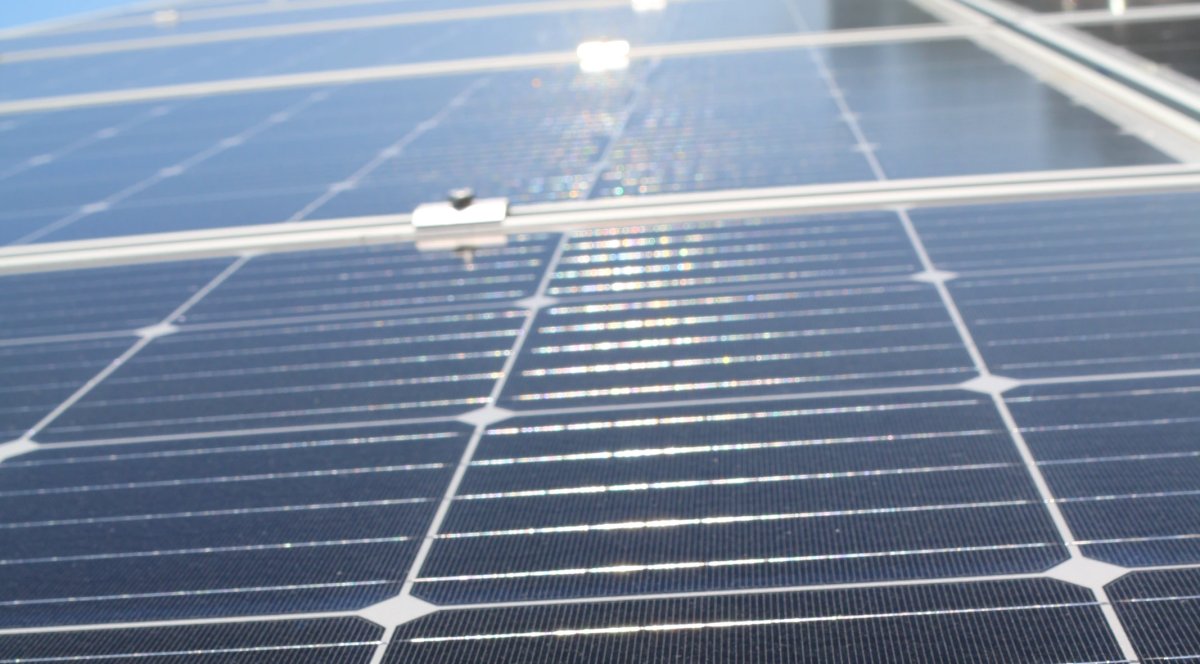 While Woolworths' wind power PPA hogged the limelight recently, the company's solar power rollout is also continuing.
A few of the recent installations to be finalised at Woolies' supermarkets include:
Nowra, NSW: 100kW system – 270 solar panels expected to generate 132 megawatt hours annually, supplying equivalent to around 13% of the store's annual electricity requirements.
Griffith North, NSW – capacity unknown, but a system consisting of 621 panels able to generate more than 320 megawatt hours annually.
Parkhurst, Cairns, QLD –  303kW system – 818 panels generating more than 480MW/h of electricity annually.
Estimates from Woolworths Group regarding how many of its locations have solar panels installed vary – I've seen figures ranging from more than 130 to more than 150. The company recently noted it had 85,000 solar panels in place generating 37 GWh of electricity each year.
There's more to come – and not just on the rooftops of supermarkets.
The company's new Moorebank National Distribution Centre in Western Sydney will have around 9,500 solar panels installed, generating 5,550 MWh of energy each year. That's equivalent to more than 1,000 Australian households' annual electricity consumption.
A proposed automated fulfilment centre in Auburn, New South Wales is to also have PV panels (quantity/capacity unknown), assuming the project passes muster with the NSW Department of Planning.
Woolworths' First Renewables PPA
Solar power isn't the only renewable energy technology the company is utilising.
Early this month, Woolworths Group entered into its first renewable power purchase agreement (PPA) with CWP Renewables involving CWP's Bango Wind Farm, situated 30 kilometres north of Yass in New South Wales.
CWP says the Bango project, which is currently under construction, will be the third largest wind farm in the state. The 10-year deal will cover enough electricity to power 108 supermarkets – or around 30% of Woolworths Group's NSW electricity needs.
Woolworths Group has a goal of reaching 100 per cent renewable electricity by 2025 and to be net carbon positive by 2050; meaning taking more carbon out of the atmosphere than its operations emit.
The renewable electricity target is really significant when you consider Woolworths Group consumes around one per cent of Australia's electricity. Given the myriad ways electricity is utilised in Australia, it's mind-boggling that one company – as big as Woolworths Group is – consumes so much.
Woolworths Group CEO Brad Banducci recently stated:
"I am constantly reminded of how important shopping more sustainably is becoming, with 70% of customers telling us that taking care of the planet is important to them, and this inspires us to lift our aspirations."
Solar Energy A No-Brainer For Business
The tree-hugging warm and fuzzies aside, commercial solar simply makes good financial sense for businesses large and small that have suitable rooftops, with simple payback achievable in just a couple of years in some scenarios. It's a particularly good time for businesses to consider PV, with temporary full expensing set to come into play – but business owners should consult a tax professional before signing on the dotted line for a system.
In SolarQuotes TV Episode 4, there's a segment on a business owner in Adelaide who pays nothing for electricity and uses his solar feed-in tariff credit to pay his taxes: