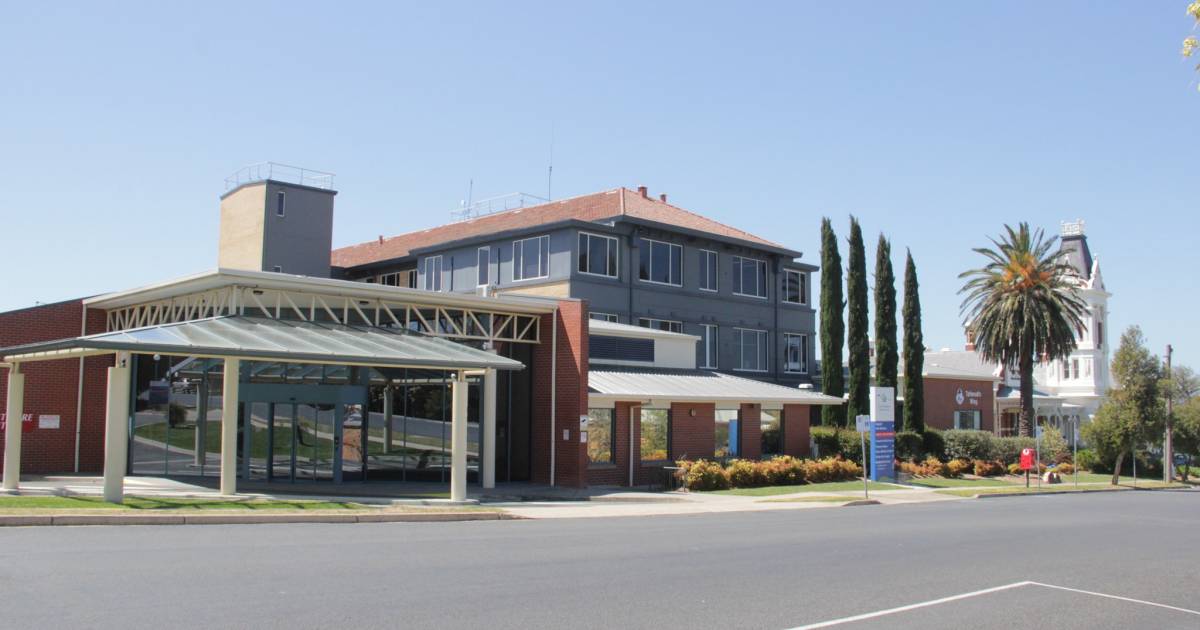 Victoria's East Grampians Health Service is one of nine organisations in the region to share in $1.1 million of State Government cash to install solar power on buildings.
The funding is from the Victorian Government's $2.7 billion Building Works package announced in May last year in response to the pandemic and bushfires.
In East Grampians Health Service's case, it will have a 174kW system installed the on the roof of a new undercover car park at its Ararat campus in Victoria's south-west. As well as cranking out clean energy, the installation will provide shade for visitors (and hopefully, staff) vehicles.
This won't be the first solar installation for EGHS. In January last year we reported panels had been installed at Willaura Healthcare and then later in the year, at the main Ararat Hospital building, Community Health Centre, support services, the mental health building and a couple of other properties. In total, more than 400 panels were installed by Cola Solar with a collective capacity of around 140kW.
Construction of the new clean power station is expected to begin in October and take around four months to complete. An estimate of energy generation wasn't provided, but that amount of solar power in Ararat should be able to generate in the region of 250,000 kilowatt-hours annually. Given Victoria's continued reliance (for now) on filthy brown coal, this would avoid around 282.5 tonnes of carbon-dioxide equivalent emissions from coal-fired electricity per year.
The new installation is part of EGHS's second stage of the emPOWERing East Grampians Health Service Solar Project.
Other organisations to have received solar installations under the Building Works package:
McCallum Disability Services (Ballarat)
Ballarat Table Tennis Association
Ballarat Regional Industries
Ballarat Squash and Racquetball Club
Ballarat Child and Family Services
Ballarat General Cemetery
Uniting Ballarat
Old Colonists' Association (Ballarat)
These installations not only reduce emissions and generate energy bill savings for the beneficiary organisations, enabling them channel more funding into projects and activities that serve the community, but also helped to support local jobs.
BREAZE Backing "Social Solar"
The projects, including for EGHS, have been scoped and carried out with the assistance of Ballarat Renewable Energy and Zero Emissions Inc (BREAZE), which has its roots in a meeting that occurred after Ballarat's 2006 "Walk Against Warming" rally.
The group aspires to " facilitate, encourage and educate the wider Ballarat community towards a goal of zero emissions by 2030."
Commenting on the Building Works package funded installations, BREAZE President Mary Debrett said:
"This program demonstrates the community benefits of Social Solar – local jobs, cost savings for those who most need it, and reduced carbon emissions, now a global imperative."
On a related note, in July this year Victorian Minister for Energy, Environment and Climate Change Lily d'Ambrosio announced $6.5 million to expand the Community Power Hubs program. BREAZE was nominated as lead partner organisation for the Community Power Hub for the Grampians region. It will be assisting small business and community organisations transition to renewable energy; acting as a "one-stop-shop" for information.