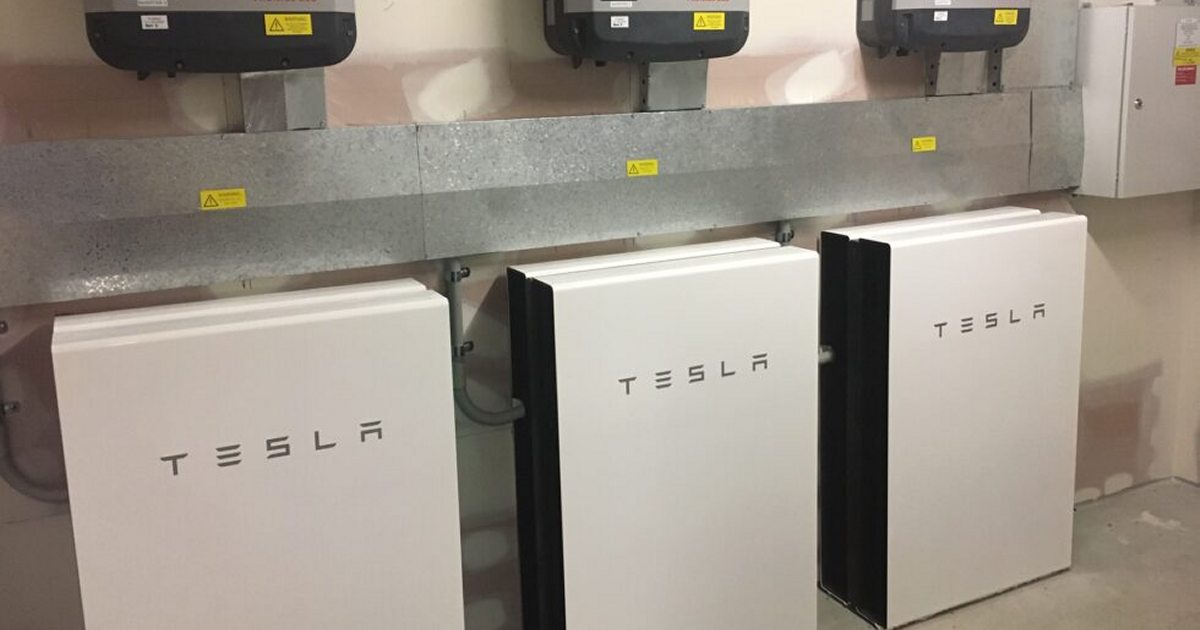 New South Wales' Lithgow City Council's Administration Building roof now boasts a bunch of solar panels – and below it is a battery of Tesla Powerwalls. This installation has special significance.
The 71.4kW solar power system also features 81kWh of storage – six Tesla Powerwall batteries; each with a usable capacity of 13.5kWh. Council likely secured these batteries before the fairly recent and significant sneaky Powerwall price rise, which would have added $4,800 to the cost of the energy storage aspect of the system.
Sitting above the Powerwall batteries are several Fronius inverters. While the brand of solar panels used in the installation wasn't mentioned, Council acquired quality components for the rest of the system and it would be a bit odd to pair up good inverters and batteries with crap solar panels (although not unheard of).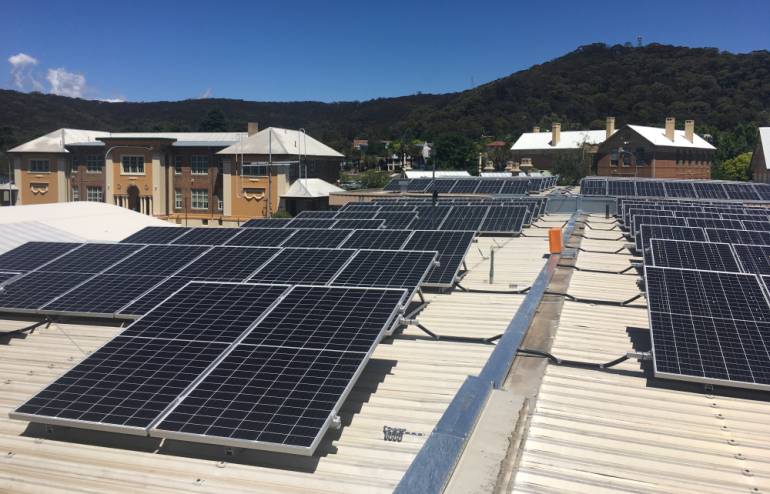 As well as using stored solar energy to power the Administration Building at night, Lithgow City Council Mayor Councillor Ray Thompson says:
"The system will also ensure that the Council administration building can remain operational in the event of a grid power outage which speaks to improved business continuity in emergency situations."
Clean Energy For A Coal Country Council
Council says the installation is in line with its Community Strategic Plan 2030, which was adopted in 2017:
It reduces the cost of Council's operation and its carbon footprint.
Improves the resilience and self-sufficiency of its core business.
Demonstrates local support for innovative technology and practice.
Revenue generating opportunities through exporting surplus electricity to the grid.
The 58-page Strategic Plan doesn't mention anything about solar power, storage or renewable energy generally, and the words "emissions", "carbon" and "climate change" appear just once each.
Council may have been tip-toeing around the climate change issue given the city is smack-bang in the middle of coal country.  But it just goes to show Councils don't need to stacked with tree-hugging hippies to go solar. The environmental benefits aside, commercial solar just makes good financial sense and many Councils across Australia understand this.
Installing solar panels on the Administration Building roof has been in the works for quite some time. We first mentioned the potential for PV to appear on it back in 2017 – at that point I ran a search on "solar power" on Council's web site and came up with nought. Running the same search yesterday brought up the news item linked to above and one related to bushfire damage in terms of electrical risks.
But it's progress – hopefully through this project Council will have fully realised the benefits of harvesting solar energy and roll out more PV across its assets.
Across the Lithgow community, 870 solar panel systems had been installed in the 2790 postcode by July 2017, collectively representing just shy of 3MW capacity. Looking at the situation with solar panels in Lithgow now, more than 1,433 small-scale systems had been installed with a collective capacity of 7.4MW as at October 31, 2020.