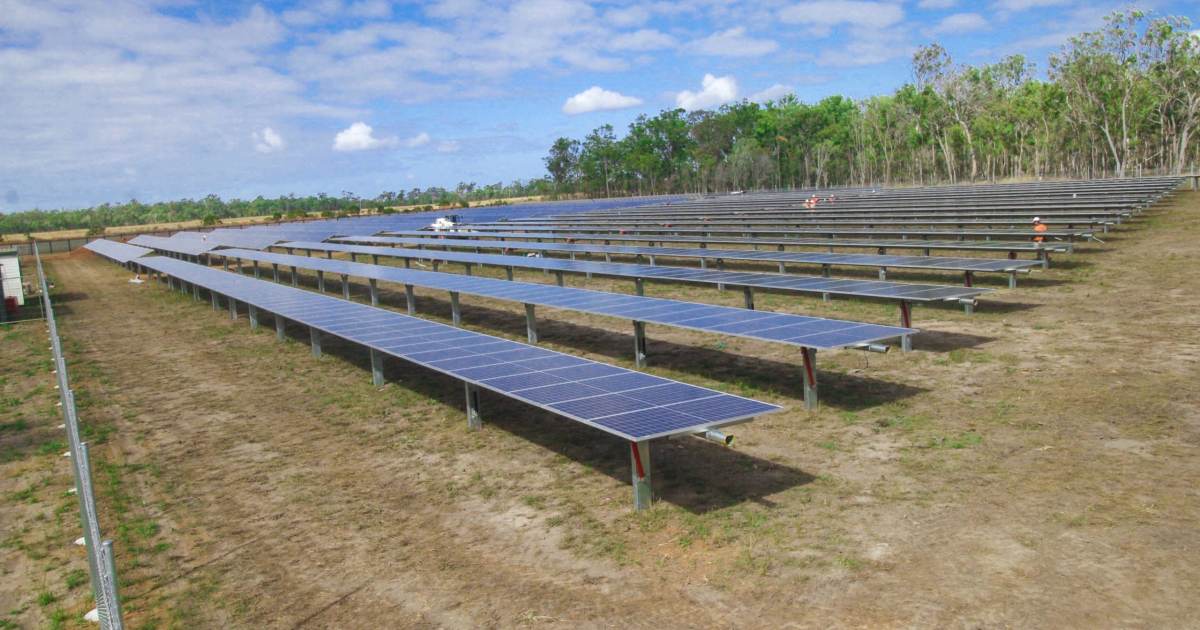 Solar installer GEM Energy has another big commercial solar and storage project in the spotlight; this one at a secondary school in Bundaberg, Queensland.
Shalom College is a large school, providing secondary education to around 1,300 students from the Bundaberg region. Given the facilities it offers, the school would have eye-watering electricity bills. The first mention of the school considering installing solar power in a big way seems to have been back in 2017.
Fast forward to 2021 and the College's 810kW system was officially opened last Friday. In addition to the thousands of ground-mounted solar panels, 1160kW of Tesla battery storage was also installed consisting of nine Tesla Powerpacks with a total storage capacity of 2,088 kilowatt hours.
"Since the Solar Farm has come on-line, Shalom College is securing 100% of energy needs from the Sun," stated a Shalom College news item published Friday. "On days when sunlight is limited and power needs to be taken from the grid, we have entered into an 'off-take' agreement with Hydro Tasmania which effectively ensures that all power consumption is from renewable sources."
Work began on the project in January 2020, but it's not clear when it became fully operational.
Shalom College states part of its mission is to create a culture that nurtures growth and students' connectedness to their world, the protection of a fragile environment and each other.
"Shalom College aims to harness and channel the optimism of the young and their desire to make a difference in the world thereby providing renewed hope and confidence in tomorrow for all."
No doubt the system will provide valuable learning opportunities for students and inspire some to pursue renewable energy based careers.
According to GEM, this is currently the largest installation of its type in Australia at a private education facility.
This installation was part of the 6MW partnership GEM Energy established with Catholic Education Rockhampton in 2015 involving the installation of solar energy systems across dozens of sites, and 4 megawatt-hours of Tesla battery storage.
In August last year, the company was also selected to deliver a $20 million solar power and Tesla battery storage project for the Townsville Catholic Education Office.
Home Solar Power To Huge Commercial PV Systems
GEM Energy has an impressive portfolio of commercial solar projects; among them:
545kW PV installation at the Friendly Society Private Hospital in Bundaberg.
638kW system at Australia Zoo
309kW system at the Brisbane Convention and Exhibition Centre (BCEC)
1.3MW installation for Cairns DFO
Other notable GEM projects include its role in Vicinity Centres' major solar rollout, with the company installing a 920kW system at Vicinity Gympie, a 1.1MW project at Vicinity Taigum and a 1.3MW installation for Vicinity Runaway Bay.
As well as big commercial solar projects, the company is also active on the home solar installation scene. A SolarQuotes platinum rated installer, you can check out GEM Energy reviews here. Between residential and commercial installations, GEM says it has racked up more than 5,000 solar energy projects Australia-wide.