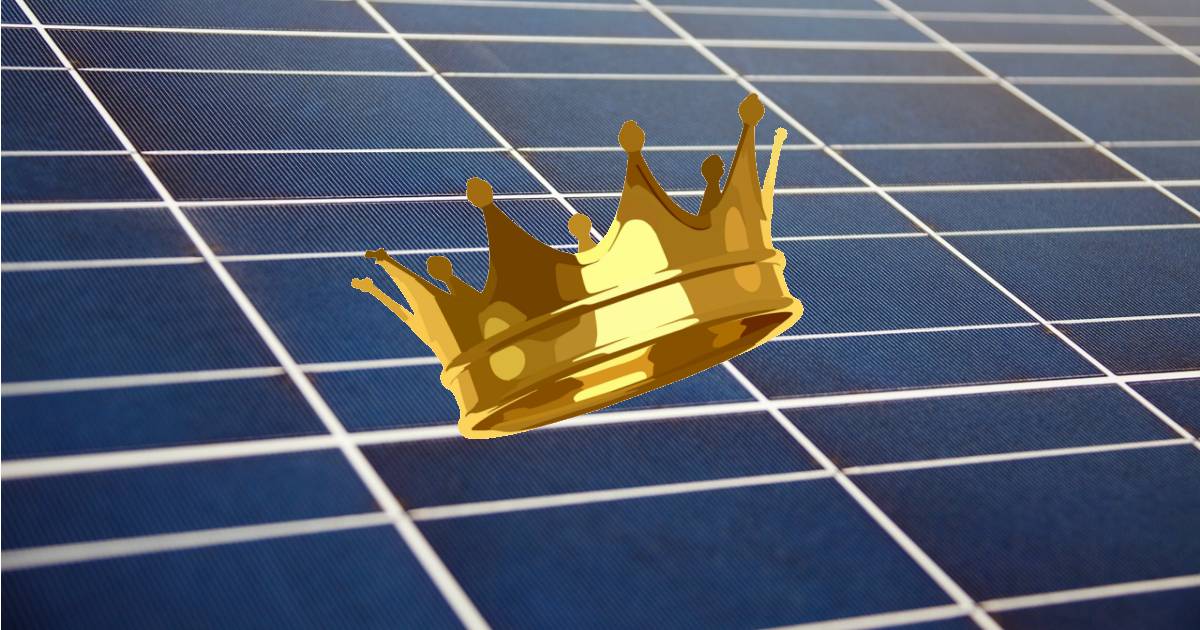 There were no big surprises in GlobalData's top ten list of solar panel manufacturers for global shipments last year, but capacity shipped among the big players grew significantly.
The first seven rankings remained unchanged from the previous year. Here's how GlobalData's rankings look along with capacity shipped in 2019 and growth on 2018:
JinkoSolar – 14.2GW (+25%)
JA Solar – 10.3GW (+17%)
Trina Solar – 9.7GW (+20%)
Longi Solar – 9.0GW (+25%)
Canadian Solar – 8.5GW (+20%)
Hanwha Q Cells – 7.3GW (+33%)
Risen Energy – 7.0GW (+46%)
First Solar – 5.5GW (+104%)
GCL – 4.8GW (+17%)
Shunfeng Photovoltaic – 4.0GW (+21%)
Out of the ten, all are Chinese companies except for Q Cells (South Korea), Canadian Solar (Canada) and First Solar (USA). But all of the above manufacture some or all of their panels in China with the exception First Solar (Malaysia, USA and Vietnam).
"Chinese manufacturers will continue to dominate as the overall leader in solar installations in 2020 as newer emerging markets in SE Asia, Latin America and the Middle East mark their presence on the solar map as demand centers," said GlobalData's Ankit Mathur. "China, the US, Europe and India will continue to remain the major markets for the solar module suppliers."
Things are looking pretty good in Australia too, with a report of another 206MW just in commercial and home solar systems (<100kW capacity) registered in January. However, the impacts of the coronavirus COVID-19 on supply over the next couple of months have sent jitters through the local solar energy industry, which may have to look to non-Chinese brands to fill the gap while China gets up to speed again. That's assuming COVID-19 doesn't have further nasty surprises in store.
A Lot Of Solar Panels – And Clean Electricity
Between the top ten as ranked by GlobalData, an estimated 80.3 gigawatts of module capacity was shipped during 2019 (63GW in 2018, so + 27%). 80.3 gigawatts would work out to around 229.4 million 350 watt solar panels. As a very rough and conservative guesstimate, 80.3 gigawatts of solar panels could generate 117,238 gigawatt-hours of electricity annually – 117.238 terawatt-hours.
In 2017–18, total electricity generation in Australia (all sources) was 261 terawatt-hours.
Outside of the top ten, there are of course a bunch of other module manufacturers. GlobalData says the top 10 manufacturers accounted for more than 75% of all module shipments in 2020, so the total figure probably nudged the 100GW mark.