Solar monitoring firm Solar Analytics and microinverter manufacturer Enphase sent out a joint press release yesterday.  It is unlikely to get much attention as it is very geeky: they are trialing making Solar Analytics monitoring software compatible with Enphase monitoring hardware. You won't be reading about it on the front page of the Australian any time soon. But here's why it's a big deal (in my little world at least).
Let me ask you a question: Did you get monitoring included when you bought your solar power system?
Today it is rare to buy a solar power system that does not offer at least a dashboard to view your instantaneous and historic solar generation.
But that's only one part of the picture. Did you get consumption monitoring too?
Consumption monitoring usually requires an extra $500 or so of hardware so you can see how much electricity you use, how much of your usage is covered by solar and how much comes from the grid. It will also show you how much solar electricity you export.
Buying a solar power system without full generation and consumption monitoring is like buying a submarine without a periscope. You won't know something's gone wrong until it's too late.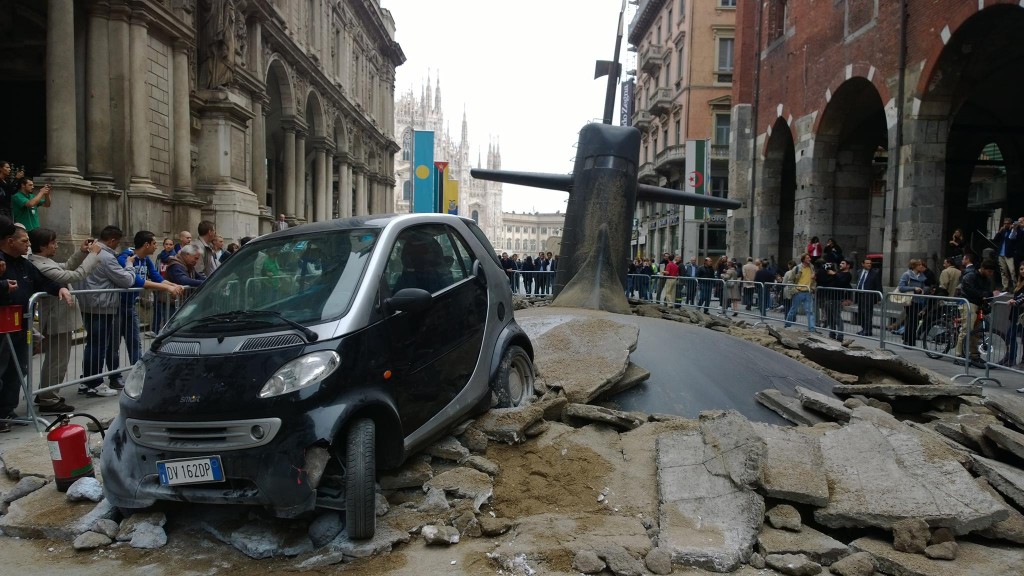 Here at SolarQuotes, we get cries for help all the time from solar owners who have been hit with a surprise high electricity bill. If they don't have full monitoring it is very hard to help them without an expensive site visit.  In some cases, we might even retrofit a monitor to prove there is a problem to the hardware manufacturer, installer or electricity retailer – whoever is at fault.
Now, you might be one of the smart folks who opted to spend an extra few hundred bucks on full generation and consumption monitoring when your system was installed, or bought an Enphase system where full monitoring comes as standard. That's great. But is it truly useful solar monitoring?
What do I mean by that?
Does your monitoring send you an email if something goes wrong with your solar power system? Not just if generation stops altogether, but if the system is only operating at, say 82% of where it should be?
Does it warn you if your system is getting more shaded over time? Perhaps that bush needs a trim?
If there is a problem with your system, will your solar monitoring try and diagnose the exact problem?
Does it give you proactive advice on how to use your aircon and other loads to maximise solar self consumption?
Will it advise you the optimum battery size for your home?
Will it alert you when battery prices get to the point where they pay for themselves?
Will it warn you if your electricity retailer is ripping you off, and which plan you could switch to for savings on your bill?
No?
Then my friend, that expensive monitoring is pretty dumb. And that includes all the consumption monitoring sold by the inverter manufacturers. To pick on just three:
Enphase Envoy Monitoring: Great hardware. Piece of cake to configure. Nice looking, but dumb monitoring software.
Fronius Smart Meter: Great hardware. Easy export limiting. Very limited software for monitoring.
Tesla Powerwall: The Tesla App is the best high level battery monitoring interface on the planet. Really simple, really intuitive. But consumption monitoring sucks. And they choose not to show data that could tell you how efficient or degraded your battery is. Funny that.
The problem is that good monitoring hardware is a dime a dozen. It is simple to design and manufacture. Anyone can make a good hardware monitor with off the shelf components. The secret sauce is the monitoring software. Fronius are not a software company – do not expect their software to be anything special. Enphase put a lot of effort into their software, but they are not focused on consumption monitoring, which is why it lacks most of the features you actually need. Tesla have the capability to make great software. And they do. Their app is a work of art. But Tesla have the mother of all problems with transparency and want to control what you can see in a way that would make Kim Jong-un proud. So good luck diagnosing any hardware problems with the Tesla monitoring.
The best solution for solar and battery monitoring is third party software from a company that is 100% focused on building better solar monitoring software. The only company I know of that does this is Solar Analytics. Their solar monitoring is the best in the business in my humble opinion and will do everything in the bullet list above except the last two – which they assure me they are working on.
Now, there are a few problems with Solar Analytics:
If you don't install it at the same time as the rest of the solar power system – it is expensive to retrofit. I've been quoted up to $1,000 for a retrofit.
It takes up extra space in your switchboard – which is almost always cramped to start with; especially on 3-phase. If you need a larger switchboard to fit it in, it gets stupid expensive.
You have to pay a subscription of about $6 per month – a good portion of which is the 3G subscription to send the data over the mobile phone network (wi-fi is too flaky).
Many installers won't quote for Solar Analytics, or if they do it will be reluctantly. They often prefer to have the monitoring from the same vendor as the inverter (e.g Fronius Smart Meter). The problem seems to be that they are looking at the solar monitoring from the installer's perspective not the customer's.
Solar Analytics battery monitoring sucks (but they tell me they are working hard to improve it).
In A Perfect World…
…consumption monitoring would come as standard with every solar inverter – like it does with Enphase.
And to install the fully featured, smart monitoring service of your choice, you'd just go to the inverter's web interface, choose the solar monitoring service you wanted to subscribe to and grant permission for that service to access the raw monitoring data from your existing hardware. The installation cost would be zero and the subscription should be much cheaper ($3-4 per month?) because you don't need to pay a 3G data subscription to send the data to the monitoring service.
It would open up truly smart monitoring to many more solar owners. It would protect consumers from hardware vendors who demand that the panels or inverter are sent back to base to prove there is an issue, or installers that claim their degraded systems are working just fine. It would open up the possibilities of Virtual Power Plant (VPP) participation and/or peer-to-peer trading without the need to install any new hardware. It would make it cheaper to install solar panels on rented roofs and bill the tenant a reduced rate for solar electricity.
And it has to be a third party system. I'm a big fan of Enphase (disclosure: I own stock). But if you have 25 microinverters on your roof, who would you trust more to advise you if one has failed or degraded such that it should be replaced under warranty? Enphase or your solar monitoring software company? If your Tesla Powerwall battery's efficiency is below spec or the storage capacity has degraded below the warranty do you expect the Tesla software to tell you?
And the vendor monitoring problem will only get worse with AC panels. An AC panel is a solar panel that you buy with a pre-installed micro inverter. They are huge in the USA and are starting to arrive in Australia. If you are buying the solar panels and inverter from one panel manufacturer, would you trust the monitoring software it comes with to alert you if a panel's output has dropped just below its performance warranty? Me neither!
In The Real World
On my 3-phase house I have the following:
Microinverter monitoring (Solarbridge – via ethernet)
Solar Analytics Monitoring: 5 clamp Current Transformers (CTs) transmitting over 2 x 3G modems
Tesla Monitoring: 2 clamp CTs transmitting over 3G
Solar IQ voltage regulator: 2 clamp CTs transmitting over 3G
Smart Meter for billing: metering each phase, transmitting over 3G
There's more antennas than a beedy boppers party.
Yes, my house is unusual having all that gear on it, but it is not far fetched to assume that most homes in the next decade will have most of this gear attached enabling them to store, use and trade their own energy.
Having 5 antennas is ridiculous. Think of all the wasted hardware, software and bandwidth. And how much the consumer has to pay for all that waste. Why can't I just measure the power once? One monitor, one antenna, one subscription, shared data?
Back To The Solar Analytics And Enphase Announcement
Solar Analytics and Enphase are trialling using Solar Analytics monitoring software with the Enphase monitoring hardware that comes with every Enphase system. This means Enphase customers can have proper 3rd party smart monitoring without getting the Solar Analytics hardware physically installed.
For a while now I have told anyone who will listen that they should not buy solar without proper 3rd party monitoring. I explain why in detail in my book – The Good Solar Guide – here are the relevant pages:
Let's hope the trial announced today is successful and Solar Analytics can start to work with other inverter vendors like Fronius, SMA, Tesla, Solaredge and Sungrow.
Solar Analytics' mission: to explore strange new hardware, to seek out new batteries and underperforming solar power systems, to boldly go where no genuinely smart monitoring has gone before.
Owners of any popular inverter could then get the benefits of smart 3rd party solar monitoring without the expense of installing more hardware in their home. It would keep the solar panel and inverter manufacturers honest, increase the effectiveness and safety of the nation's rooftop solar, and put more savings in the pockets of the people that deserve it – homeowners who have invested their hard earned cash in clean, reliable solar power.