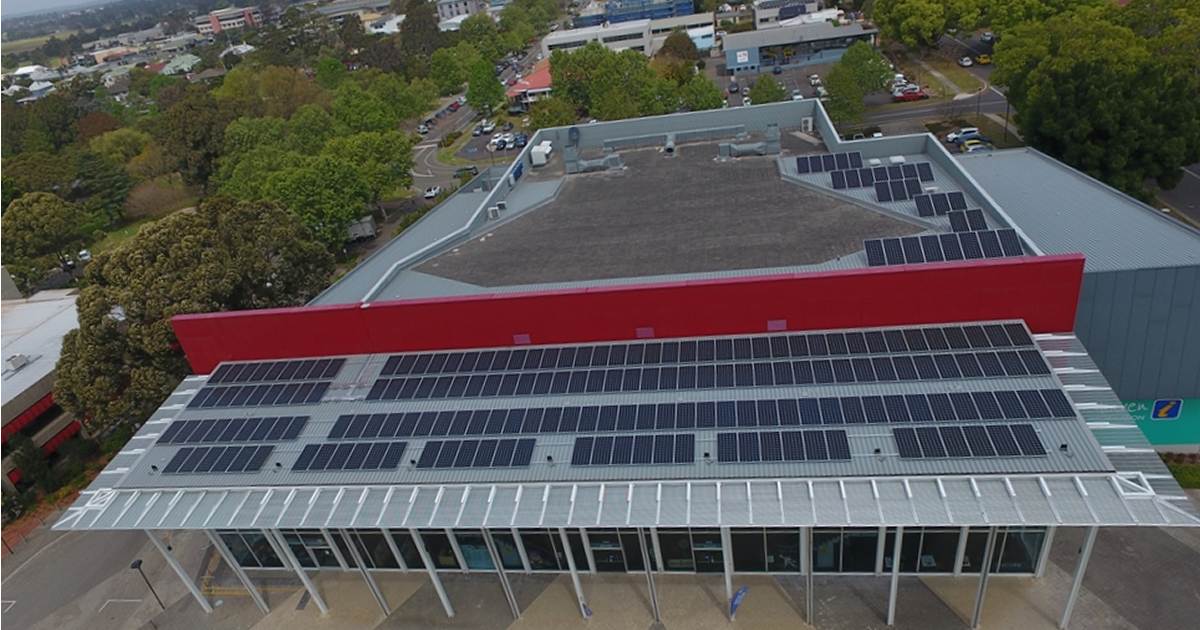 Shoalhaven City Council has moved a step closer to its target of net-zero emissions with a solar installation on the Shoalhaven Entertainment Centre in Nowra.
Completed at the beginning of this month, the 81kW system is comprised of 200 solar panels (so 405 watts capacity each). It's estimated the system will generate approximately 112,000 kilowatt hours of clean electricity a year.
Mayor Amanda Findley said the installation will reduce the Centre's mains electricity consumption by around 20% over a year and provide Council $12,500 in annual savings on electricity costs.
"The Shoalhaven Entertainment Centre was an ideal building for this project, given its large daytime electricity consumption, extended opening hours and its large roof space," said Mayor Findley.
It appears this is Council's largest PV installation to date, the next biggest being a 50kW system at Jervis Bay Maritime Museum .
In addition to the Entertainment Centre in Nowra, Council has solar installations at a number of other sites; including several systems in Ulladulla. A couple of water treatment plants have also had panels installed –  Berry Wastewater Treatment Plant has a 22.5kW ground-mount solar photovoltaic and 20kWh battery installation, while Bamarang Water Treatment Plant had a 25 kW solar PV system installed. Council notes Shoalhaven Water is its largest consumer of electricity.
Council's Charging Ahead With Renewables Project, which the Entertainment Centre installation was a part of, was selected as a finalist in this year's Cities Power Partnership Awards.
Striving For Net-Zero By 2050
Council adopted a Sustainable Energy Policy in May this year that set targets to generate or source renewable energy and reduce carbon emissions; with the ultimate goal of achieving net-zero greenhouse gas emissions by 2050. The policy sets an interim target of 25 per cent renewables by 2023 and 50 per cent  by 2030.
The Policy extends to Council promoting a transition to more renewable energy generation sources such as solar power among households, businesses and industries within its boundaries.
The Australian Photovoltaic Institute notes approximately 17.9% of dwellings in the local government area had panels installed as at the end of June, against an average across New South Wales of 19.6% – so there are still plenty of households in Shoalhaven that could be benefiting from the power of PV.
The Sustainable Energy Policy sets a target of 33% of dwellings across the Shoalhaven LGA having solar panels by 2025. With just over 10,00 solar households as at June, that means another 8,000+ will need to go solar by that year to meet Council's target.