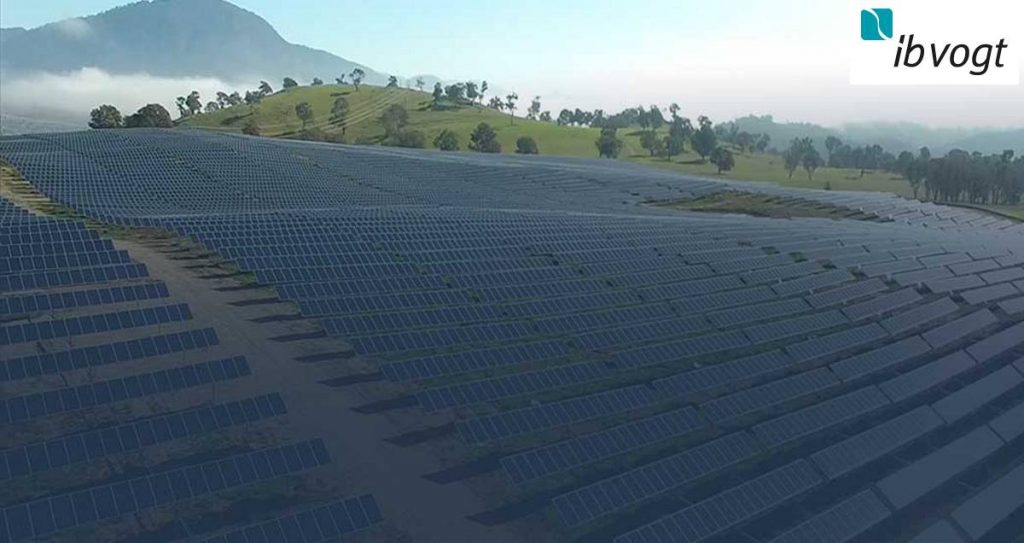 Another proposal for a large scale solar farm in New South Wales began its exhibition period this week.
The 72MW (DC) / 60MW (AC) Yanco Solar Farm is to be constructed just on the outskirts of Yanco; which is around 5 kilometres south of Leeton and approximately 45 kilometres south east of Griffith in the Riverina region.
As well as featuring around 200,000 solar panels on single axis trackers, the facility will also host battery storage; the capacity of which is noted on the Environmental Impact Statement (EIS) as 57.12 MW/81.09 MWh. Project developer, Germany's ib Vogt says the storage aspect will involve lithium-ion batteries housed across the site in up to 17 customised containers with inverters.
Yanco Solar Farm will connect to TransGrid's Yanco Substation via an approximately 1.4 km long 33 kV overhead or underground transmission line.
Up to 120 direct jobs would be created during construction of the solar energy facility, plus the project will require 2-3 full time staff during its operational phase, which is expected to be 25 – 30 years.
As this is a State Significant Development (SSD), the NSW Department of Planning and Environment will make the call regarding approval rather than the Leeton Shire Council; but Council is being consulted along with the local community.
The proposal is on public exhibition until 22 May 2019 and further information can be found here.
This won't be the first large scale solar farm for the Leeton area. Another facility is Photon Energy's Leeton Solar Farm. Various capacities have been mentioned for this project – 14MW, 25MW and 30MW. Currently the official project page puts it at 14MW and with construction to commence in the third quarter of this year. Previously, Photon Energy constructed a 99 kW solar power plant for Leeton Shire Council at the Leeton Waste Water Treatment plant.
As for ib Vogt, it has another larger project in the works in Australia – the 90MW Carisbrook Solar Farm, which is to be constructed at a site around 67 kilometres from Bendigo in Victoria. Central Goldfields Shire Council granted development approval for that project in February this year. ib Vogt says it has 1.15 GW of solar power plants built and under construction around the world, plus 5GW in its pipeline.
Another proposal for a major solar farm in New South Wales to recently start its exhibition period is Wollar Solar Farm, which is also to incorporate energy storage and will be constructed at a site approximately 55 km north east of Mudgee.