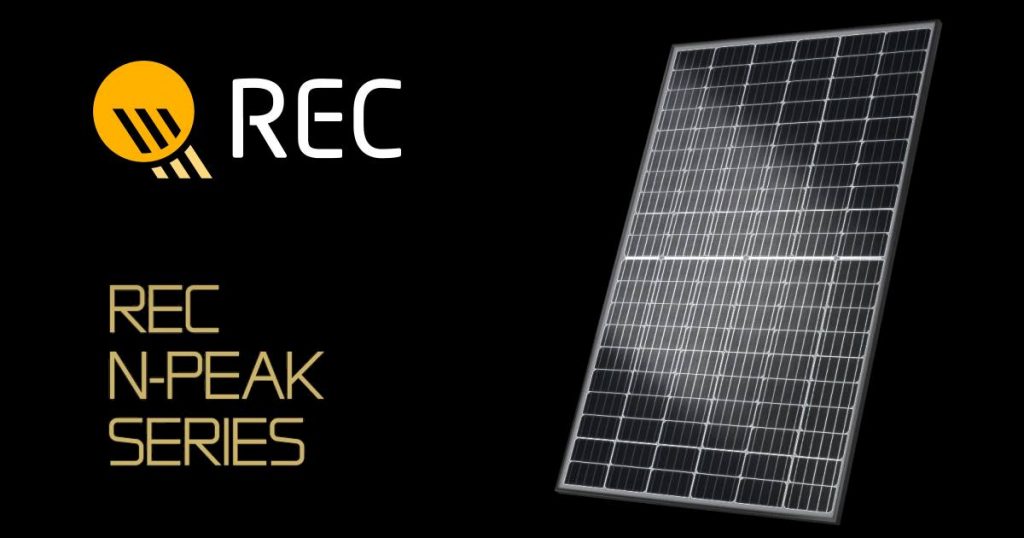 REC seems pleased with demand for its N-Peak solar panels – and it turns out the first installation of N-Peak modules occurred here in Australia.
REC N-Peak is an n-type mono solar panel with half-cut cells and a twin panel design available in capacities of up to 330W. We have more information on N-Peak in SQ's solar panel comparison table.
According to the company, shipping of N-Peak panels started in October last year and 100 MW has already been sold to customers around the world. So, in 5 months, the company has sold two-thirds of its current annual N-Peak production capacity (150MW).
The world's first REC N-Peak solar panel installation was in Australia; performed by Perth-based Solaire Connect.
Earlier this year, REC Group also boosted its product warranty1 from 12 years to 20 years for the N-Peak range. That's further extended to 25 years if the panels are installed by a REC certified installer. A 25 year product warranty for a solar panel is a pretty big deal and demonstrates the company's faith in the tech and workmanship.
New REC Panel On The Horizon
In other recent news from REC, the company is preparing to unveil what it claims to be the world's highest power 60-cell solar panel (380 watts).
The big reveal will occur at Intersolar Europe on May 15. REC says the product is based on a "new revolutionary cell technology and proprietary panel design". There's not a lot of information released about it as yet, but REC says the module has emerged from its half-cut technology2 and combines heterojunction cells (HJT) with advanced connection technology. Apparently the innovation has already been granted a design patent, so if you enjoy trawling through patent databases, go nuts.
"The new panel will fundamentally change the competitive balance between REC and other Tier 1 players. It will open up a big power gap beyond what is commercially available today," said rather confident REC Group CEO Steve O'Neil earlier this month.
REC Group says it is aiming for an annual module production capacity of 600 MW for its as-yet unnamed panel and has allocated USD $150 million for this investment.
Headquartered in Norway with production facilities in Singapore[Ronald gets into the whole REC pedigree thing here.], REC Group has been around since 1996 and has manufactured more than 30 million modules to date. REC solar panel reviews here on SolarQuotes from Australians who have had the panels installed for at least a year have generally been favourable, and REC is included on SQ's trusted brands chart.
Footnotes
A product warranty covers defects in materials or workmanship while a performance warranty promises a panel's performance won't deteriorate beyond a certain point over 25 years. The product warranty is the stronger of the two. The general nature of performance warranties are a pet peeve of SQ's Ronald – learn more here ↩
If a panel contains 60 cells that are half-cut, doesn't that really make it a 120-cell panel? Just saying. ↩