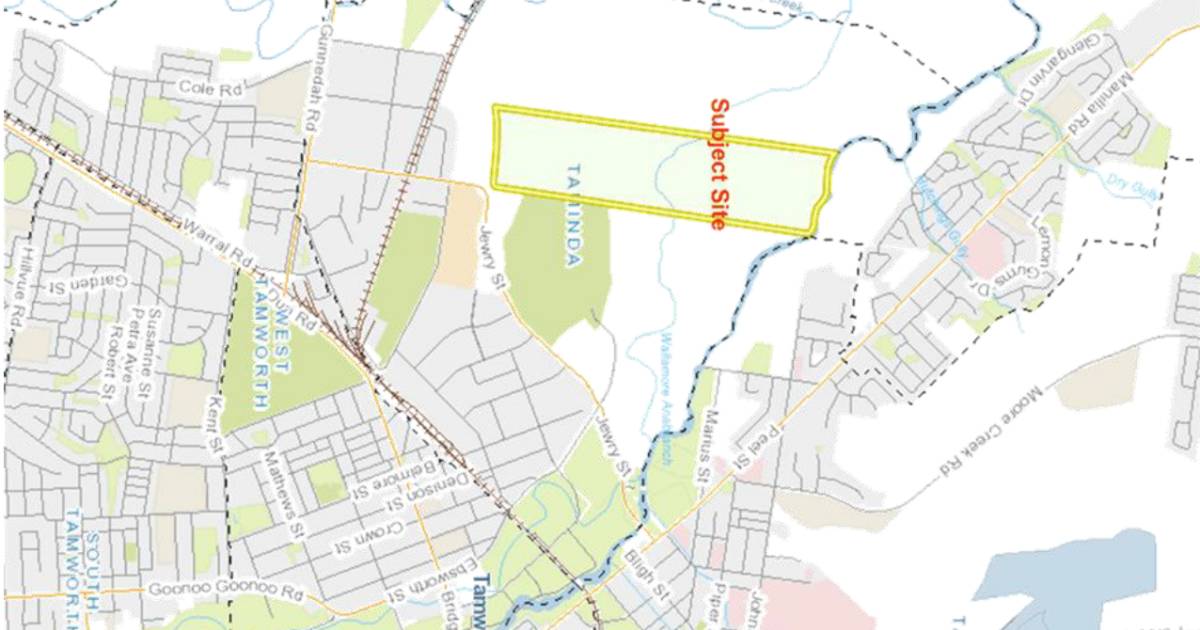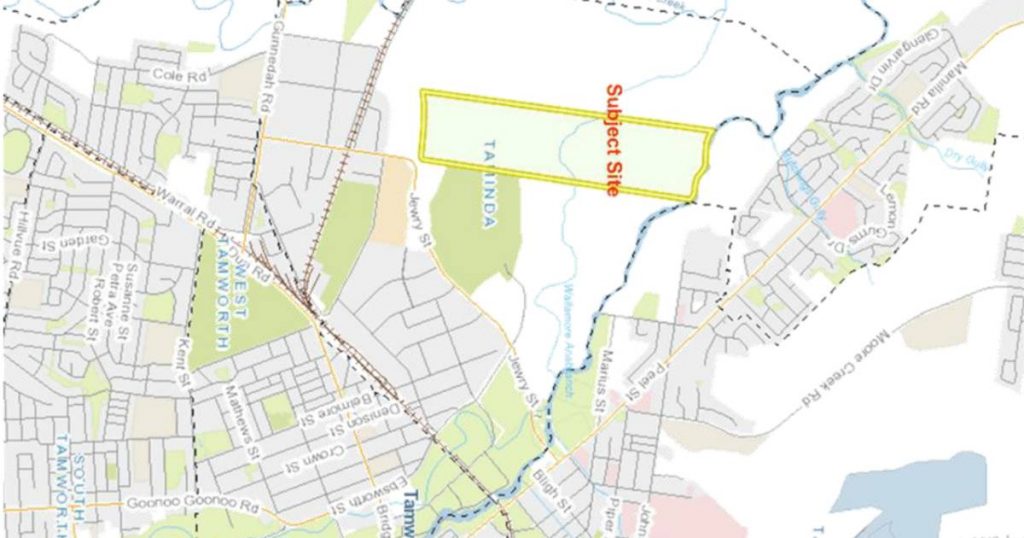 A proposed solar farm on the outskirts of Tamworth in New South Wales that will feature battery storage will be discussed at Tamworth Regional Council's meeting tonight.
The proposed development involves the construction of a 9MW solar farm covering approximately 7.7 hectares of a site on Wallamore Road, Taminda.  A total of 27,648 solar panels are proposed for the project. Also noted on a council document are two combined inverter/transformer stations and eight battery storage containers to host a combined storage capacity of 20 MWh.
The clean power station will export to the mains grid via an existing Essential Energy 11kv substation feeder line located south of the development site and to a padmount substation to be located on an adjoining lot.
The development application for the project was publicly exhibited from the middle of April to early May, with just one objection lodged – in relation to potential impacts of the development on the adjoining racecourse.
The application is scheduled for determination by the Regional Planning Panel on July 24. The RPP will be making the call as this is an electricity generation project associated with a private developer with a capital investment value of more than $5 million. Tonight Council will vote on whether to make a submission to the RPP in relation to the application.
Should the project get approval and proceed, it's expected construction will take around 12 weeks.
Other Solar Energy Activity In Tamworth
Last year we reported Tamworth Regional Council voted to proceed with 11 solar energy projects in relation to its own assets, including a  200kW and 50kW PV installation at Westdale Waste Water Treatment Plant. This rollout is part of Council's Sustainability Strategy 2017-2021.
Solar power is also pretty popular in Tamworth among residents and businesses.
According to the latest available data from Australia's Clean Energy Regulator, there were more than 4,071 small scale solar systems installed in Tamworth's postcode region (2340) with a collective capacity of around 20.4MW as at the end of May. That's jumped up quite a bit since our last report in September, when 3,570 systems were installed for a collective capacity of 16.8MW.
Figures from the Australian PV Institute (APVI) indicate an estimated 17.9% of dwellings in the overall Tamworth Regional Council area had solar panels installed as at the end of March – a little under the NSW average of 19% . Commercial solar installations  in the 10kW-100kW range were pegged at 374 instances, and there were five installations over 100kW capacity.