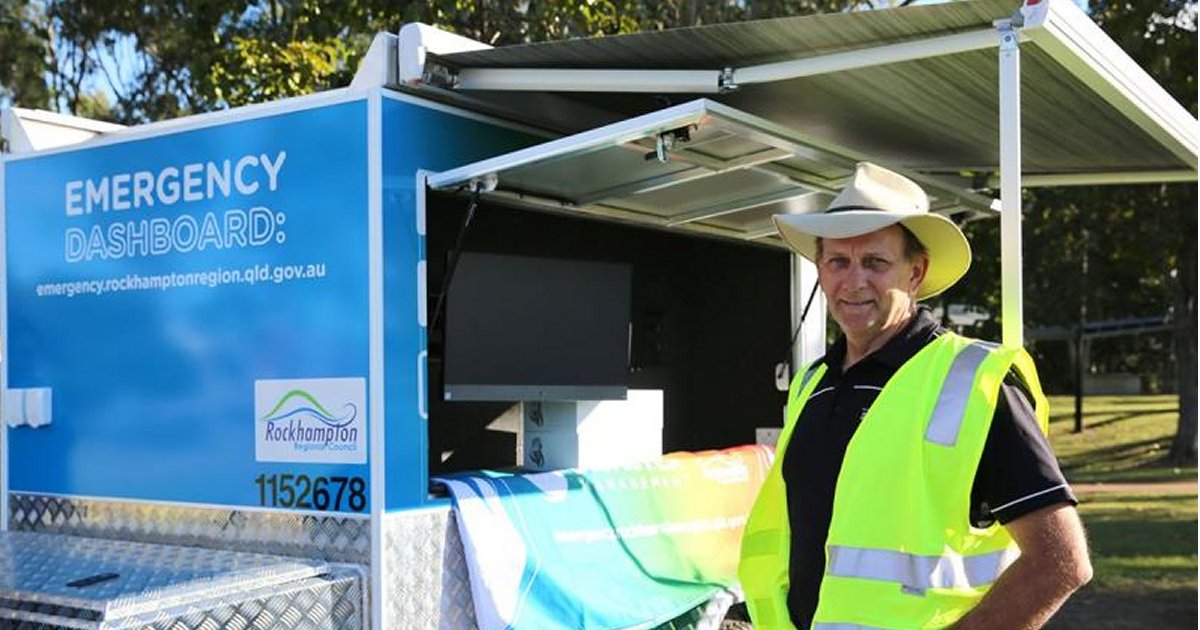 In Queensland, Rockhampton Regional Council's disaster management trailer is about to hit the road; offering important services powered by solar energy.
Designed to support disaster response, relief, recovery and preparedness; the trailer is fitted with solar panels, a generator, charging points, a computer, Wi-Fi, and (it's assumed) battery storage.
The trailer will have multiple functions – including being dispatched to an evacuation centre or central community space as part of disaster response.
"To highlight how useful it will be, let's imagine there was another event like the Gracemere bushfires in 2018," said Deputy Chair of the Local Disaster Management Group Councillor Tony Williams. "This means that people who weren't able to return to their homes or had to leave in a hurry would have a place to charge their phones and get in touch with their loved ones."
The trailer, which will also be loaned to other agencies in the region, would operate as a mobile Community Recovery Hub following such events and used as a mobile information centre when there aren't active emergencies.
The project has been jointly funded by the Commonwealth and Queensland Governments under the Disaster Recovery Funding Arrangements.
"Overall, this trailer will be a very welcome addition, and I would like to highlight how grateful we are for the funding that made it possible," said Mr. Williams
Solar Power A Lifesaver
Solar power and battery storage are playing an increasing role in emergency preparedness and response. While solar panels have long been used to help power fire observation towers, flood warning signage and other low-power applications, in recent years it has being capable of doing a lot more thanks in part to the evolution and decrease in cost of battery storage technology.
Whether it's fire, flood or storm, often one of the major infrastructure casualties of these events is mains grid power, and this is where solar + storage can really shine.
For example, last year a 99.96kW PV and 100kWh battery system were installed at Community Bank Stadium in Diamond Creek, Victoria; which acts as an emergency relief centre during a disaster. The energy storage system will enable the stadium to continue operating independently off the grid during a blackout situation for up to eight hours.
Elsewhere and following the more recent bushfire crisis that affected multiple states, large solar and storage systems have been rolled out at a couple of sites through the Resilient Energy Collective initiative.