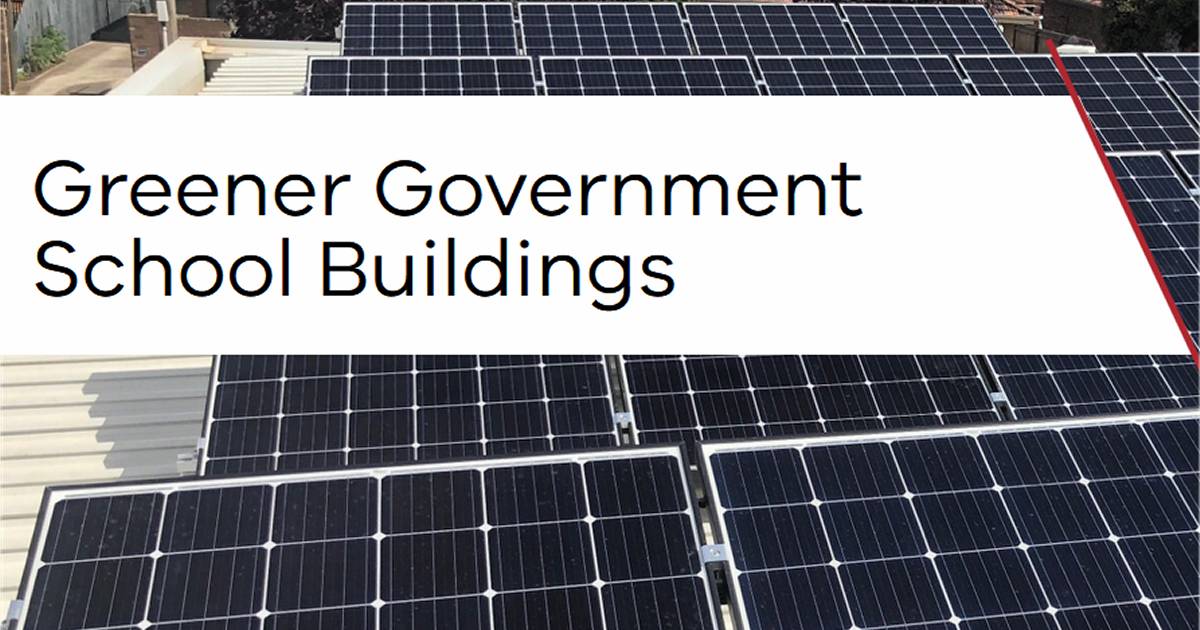 A total of 171 government schools across Victoria will have solar power systems installed through the Greener Government School Buildings program.
Back in 2018, a hundred schools were listed for a pilot of the Program, which is designed to reduce school carbon emissions and energy costs. But of that group, only 42 schools had solar panels installed. In June last year, Victorian Minister for Education James Merlino kicked off the application period for a new phase of the program.
There had been little news since, with COVID throwing a bunch of spanners in the works of just about everything, but last Friday Minister Merlino announced the 171 government schools across the state that will have solar power systems through the program.
By June 2022, the $8.8 million program is expected to see 8.2MW of solar capacity installed, providing an estimated saving of $2 million per year and avoiding 11,500 tonnes of carbon emissions annually.
A list of all the schools that will benefit, along with their estimated electricity bill savings and carbon reduction can be viewed here.
Something that isn't clear from the announcement is if the arrangement continues to involve schools paying back the cost of the systems over 5 years, and then forking out half of the ongoing electricity cost savings to Consolidated Revenue coffers once payback is achieved.
Commenting on the initiative, Minister for Energy, Environment and Climate Change Lily D'Ambrosio said:
"By putting solar panels on the roofs of schools across Victoria, we are not only accelerating our transition to renewables, but we are also teaching students a real-life lesson about the importance of action on climate change."
How Other Schools Can Go Solar
Schools are often a great match for solar power given their large rooftops and energy consumption profile, with most of their electricity consumed during a period of the day when there's plenty of solar energy to harvest. Additionally, feed-in tariffs can provide some revenue for surplus solar electricity exported to the grid.
While a few states have or had programs to support the installation of panels on schools, currently there is no Federal initiative except for the national Small-scale Technology Certificate (STC) scheme (aka the solar panel "rebate") that is available to just about everyone. While commonly called a rebate, in practice it provides a significant up-front discount on the cost of a system.
For example, a 99kW1 commercial solar system installed in Melbourne is currently eligible for 1,173 STCs. STCs have a spot value of around $38.75 each at the moment.
1,173 x 38.75 = $45,453.75
It may ultimately be less or a bit more as the value of certificates fluctuates with market conditions. The installer may also charge a fee for handling the creation and sale of the certificates that enables the up-front discount to be offered, as STCs can't be generated until after the installation in complete.
$45.4k is a huge saving – but schools may still find it challenging to find the balance they'll need to pay up front. There are other options for going solar involving zero capital outlay such as a PPA (Power Purchase Agreement), whereby a company installs, owns and maintains the system and sells the electricity generated to the school at a rate often significantly lower than mains grid supply.
Just on the topic of Federal support, in January we mentioned Australian Parents for Climate Action (AP4CA) wants to see Federal funding for solar panel and battery installations for every school and early childhood centre in Australia.
Footnotes
Maximum capacity allowable under the STC scheme – to determine how many certificates a system is eligible for and estimate their total value, use SQ's STC calculator ↩