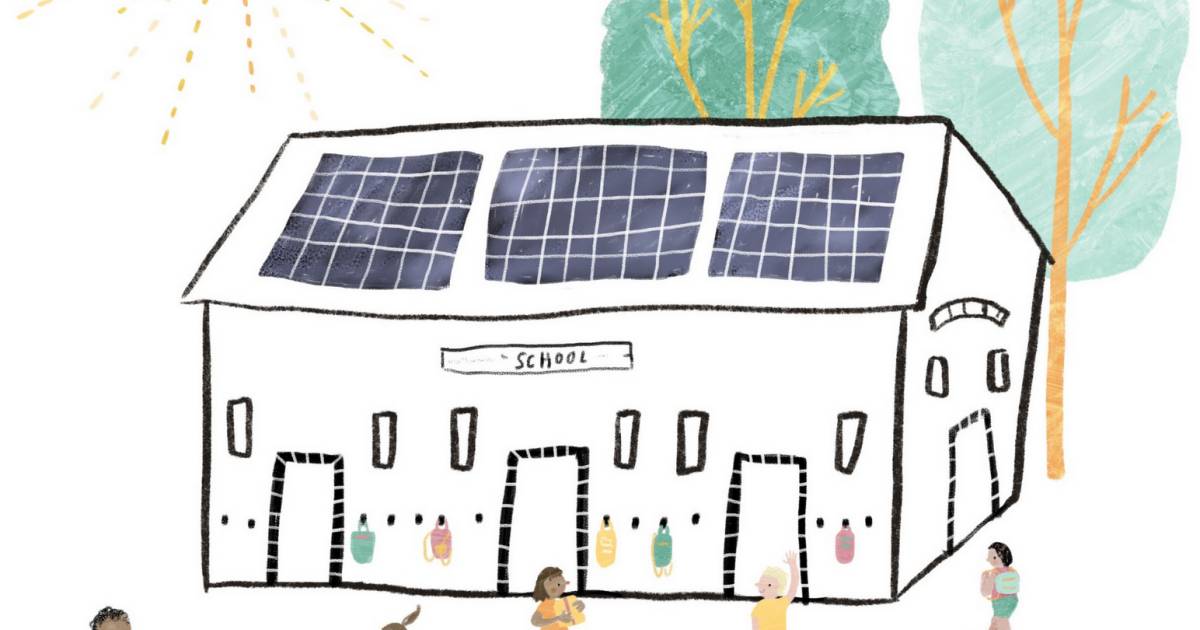 Australian Parents for Climate Action (AP4CA) wants to see Federal funding for solar panels and batteries for every school and early childhood centre in Australia.
AP4CA is a volunteer-run group of parents from around Australia advocating for a safe climate. In September last year, it kicked off an action lobbying the Federal Government to fund its "Solar Our Schools" initiative in the October federal budget.
The initiative was drawn from Beyond Zero Emissions' Million Jobs Plan, which involves 250kW of solar capacity on large schools on 25kW on small schools and early childhood centres; along with batteries in both scenarios.
As well as the schools saving between $12,700 – $114,000 a year depending on system size, the initiative would create thousands of jobs and contribute to electricity system stability and energy security.
The Million Jobs Plan states such an initiative would generate at least 6,870 jobs, result in the installation of 907 MW of solar power capacity and 2,230 MWh of battery storage, and reduce emissions by 1.35 million tonnes CO2 equivalent per year.
AP4CA's initiative, which would include means-tested grants for privately-owned schools and for-profit early learning centres, involves all beneficiary school and centres also participating in a Virtual Power Plant (VPP) program.
An open letter to Prime Minister Scott Morrison requesting funding attracted more than 11,000 signatures – but there was no response from the PM.
AP4CA isn't giving up  – it's now asking supporters to make formal submissions to Treasury to request funding for Solar Our Schools in the next federal budget. But those interested in making a submission will need to get cracking as pre-budget submissions close on 29 January 2021 (this Friday).
Solar Energy And Schools In Australia
4,897 schools had solar panels installed under the Federally-funded National Solar Schools Program (NSSP) that operated until the middle of 2013. This was a great initiative, but many of the systems were quite small by today's standards.
There have also been various state government based programs; including initiatives in Queensland, the Northern Territory, Western Australia and Victoria. Non-government programs include Solar my School, which operates primarily in Sydney.
Currently, there is no Federal program for schools besides the national solar panel "rebate" available to just about everyone, which can reduce the up-front cost of going solar by many thousands of dollars. For example, in the case of a 25kW system installed in Brisbane, the subsidy is currently worth around $14,400. But that still leaves a significant amount of cash to be found, particularly if storage is also involved.
Schools generally provide an excellent platform for clean power generation given their large rooftops. Their electricity consumption profile is also well suited to maximising solar energy self-consumption – and an installation program including battery storage would provide the wider benefits of contributing to a more robust electricity system.
"Schools and early childhood centres are the perfect settings for solar and batteries because they are closed during many peak electricity demand events, including on weekends, summer holidays and hot evenings," says AP4CA.