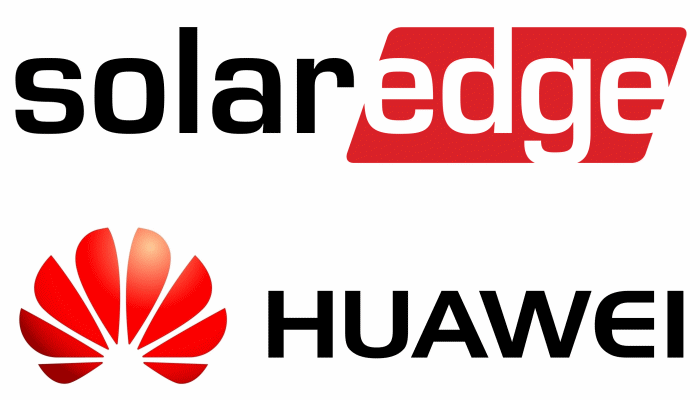 SolarEdge Technologies, Inc. has announced it has filed a lawsuit for patent infringement against Huawei Technologies Co., Ltd., Huawei Technologies Düsseldorf GmbH and WATTKRAFT Solar GmbH, a distributor of Huawei's products in Germany.
The suit was filed in Germany's Mannheim Regional Court. An announcement from SolarEdge was rather vague on details as to which patent was infringed, simply stating:
".. is intended to protect SolarEdge's significant investment in its innovative DC optimized inverter technology."
Documents regarding the suit couldn't be located on the Mannheim Regional Court web site at the time of publishing, but PV Magazine gleaned a little more from the company:
"SolarEdge added that Huawei is using the Israeli company's HD-Wave inverter technology"
It's this technology that enabled SolarEdge to develop the world's smallest string inverter. SQ's Ronald goes into detail regarding SolarEdge HD-Wave inverter technology here.
SolarEdge is seeking monetary damages, an injunction and a recall of all infringing Huawei inverters from the German market.
In comments to PV Magazine, Huawei said it is still evaluating the claims but states it doesn't believe it has infringed on any patents.
SolarEdge says it has 126 awarded patents under its belt, plus 169 additional patent applications worldwide.
Patent infringements are a very serious business. Companies invest huge amounts of money in research and development and need the protection of patents in order to recoup that investment (and make a truckload of money on top of that of course). Without this protection, there can be little motivation for innovation as new products can be quickly reverse-engineered and then churned out by competitors at a lower cost as much of the hard work has already been done.
" The PV industry cannot sustain such efforts under the constant threat of, in our view, illegal use of proprietary technology and we will not remain silent as our intellectual property is exploited," stated Guy Sella, CEO, Chairman, and Founder of SolarEdge.
A standard patent usually provides protection for up to 20 years; depending on the product and jurisdiction.
China-based Huawei, primarily a communications company, is also the world's largest producer of solar inverters based on gigawatts of capacity. The company claims to have 600+ energy related patents. Ronald recently took a look at Huawei solar inverters, which are available in Australia.
Huawei has been in the spotlight in Australia quite often in the past few years, mostly over security concerns regarding its relationship with China's government. It was prevented from working on the NBN and there are calls for it to be prevented from working on building Australia's 5G networks.
Huawei recently published an open letter stating the company was "good and safe for Australia".