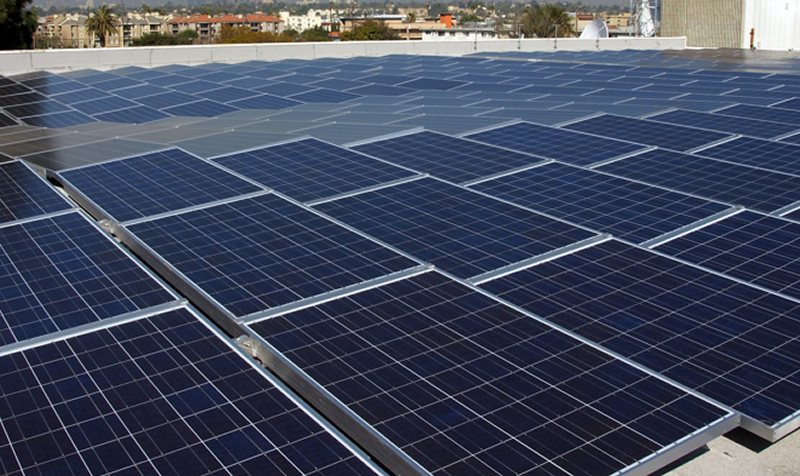 A month after joining the RE100, Sony has brought forward its goal of  reaching 100% renewable electricity in the USA from 2040 to 2030.
By the end of last year it had achieved a level of 25% for its US operations, primarily through Renewable Energy Certificate contracts. In 2017, green power purchased by the Sony Group covered more than 30,705 MWh of electricity it consumed in the USA and Canada.
Sony says it plans to reach the accelerated U.S. goal through a combination of on-site solar power, more renewable energy certificates and other sources.
"In a week when scientists are telling us we need to do more to keep global warming under 1.5 degrees Celsius, you couldn't have a more powerful message than one of the world's largest electronics and entertainment companies stepping up the pace on climate action," said RE100's Sam Kimmins late last week. " This shows the business community what can be done, and we encourage all major companies to follow suit."
Mr. Kimmins said by bringing forward the target, Sony was demonstrating it is possible for businesses to go " further and faster".
The RE100 is an initiative encouraging the world's most influential firms to commit to 100% renewables – although some partners are yet to establish when. Among RE100's members are Apple, Google, Ikea and BMW Group. Currently, 152 companies have signed onto the initiative.
" By joining RE100 and establishing global and regional targets, we hope to accelerate the usage of renewable electricity at Sony and inspire other companies to do the same," said Mark Khalil, Executive Vice President, Sony Corporation of America.
Sony already has some on-site solar power in the USA (indirectly) – including a 232kW system installed in 2009 by subsidiary Sony Pictures on top of the Jimmy Stewart Building in Culver City, California (pictured above).
As well as North America, Sony says it is also turning its attention to increased renewable energy use in China and Japan.
100% Renewables In Europe
The company is already sourcing 100% renewable energy in Europe, where in the 2017 fiscal year Sony used a total of approximately 55,402 MWh of renewables-based electricity. One of its sites, Sony UK Technology Centre (UK TEC), has a 250kW commercial solar power installation on the rooftop of the facility that features DC optimisers supplied by SolarEdge, with renewable energy certificates covering the remainder of the facility's consumption.
Sony has also adopted a target of reducing its global cumulative CO2 emissions by 300,000 tons by using renewable energy by 2020.
Trivia: A subsidiary of Sony produces cells used in some solar battery storage products, including Sonnen's battery system.