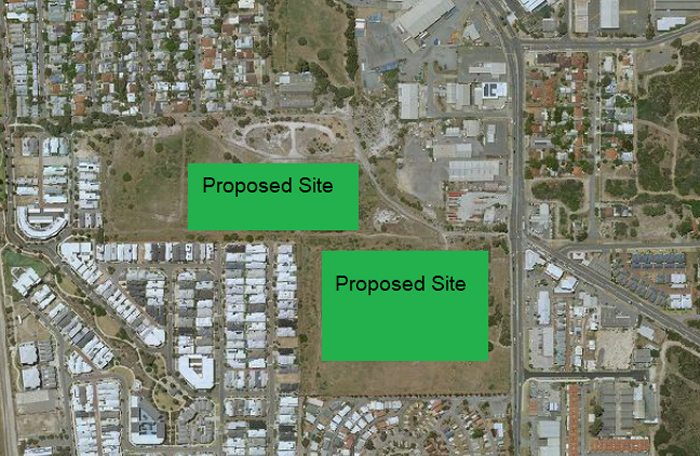 A proposed solar farm for South Fremantle in Western Australia is continuing to move forward, with Fremantle Council approving the business plan for the project last week.
South Fremantle Solar is to be located at the former South Fremantle landfill, approximately 25 kilometres from Perth, which operated as a waste disposal site between 1930 and 1991. The site doesn't generate any income for the City currently and given its history other forms of development won't be possible for many years due to contamination issues.
The proposed solar power station will be up to 4.9MW capacity and cover approximately 8 hectares of the 19.4-hectare site.
City of Fremantle says it plans to lease the land at the site to renewable energy developer Epuron, which has been developing solar and wind energy projects in Australia since 2003.
The proposed lease outlined in the business plan includes a 25- year term at just $1 per year, with the option to extend it for a further 15 years. However, rent reviews will occur every three years to enable the City to bump up the rent if the solar farm starts to make a commercial return.
"Leasing the land at a peppercorn rate will allow the land to have some use, with no change to the City's financial obligations," said Acting Mayor Ingrid Waltham. "The idea of developing a solar farm was endorsed by the council in 2013 on the basis that the solar panel structures could be positioned above the surface of the soil and require little or no excavation or disturbance of what is a contaminated site."
A development application for South Fremantle Solar was lodged in January this year and approved in April, but the lease with Epuron will not proceed until it has gained the necessary approvals from the Department of Water and Environmental Regulation.
While Council will be effectively receiving nothing for the site's use at least in the near-term, the project will create jobs and help City Of Fremantle towards its target of 100 per cent renewable energy by 2025.
Solar Power Popular In South Fremantle
Meanwhile, South Fremantle households and businesses are continuing to embrace small-scale rooftop solar power. The latest information from Australia's Clean Energy Regulator indicates at least 1,165 systems below 100kW capacity are installed in the 6162 postcode region, representing a collective capacity of 3.5MW. Approximately 100 systems and half a megawatt of capacity have been added since we last reported a figure for South Fremantle in February this year.