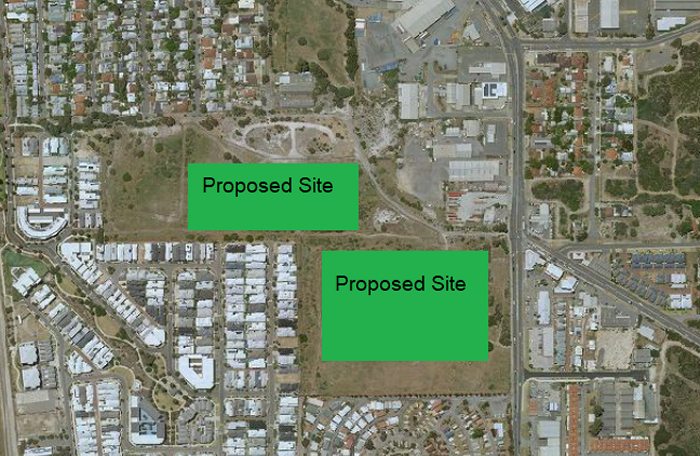 A development application has been submitted to Western Australia's City of Fremantle for a solar farm proposed for a former South Fremantle landfill site.
The 4.9MW solar farm will cover 8 hectares of the 19.4 hectare site, which was used as a landfill between 1930s and the 1990s. In addition to domestic and industrial waste, fly ash produced from the burning of coal was dumped at the site and it's also be believed to contain quarantine waste. A "dig out and dump" approach to remediation caused concerns in the local community and isn't financially viable.
South Fremantle Solar Farm has strong support from the City.
"Because it's a contaminated site we're very limited with what we can do there, so a solar farm is a perfect use for the land until longer term remediation and development is possible," said Fremantle Mayor Brad Pettitt. "If approved it will be the first urban solar farm of this scale in Australia."
The brand of solar panels to be used is yet to be specified, but it appears SMA inverters will be deployed. The panels will be installed on either fixed mounting systems stabilised by pre-cast concrete footings or use the 5B Maverick system, which is a portable, prefabricated, modular solar solution developed in Australia.
Project proponent Epuron has 4,000 megawatts of wind farm and 400 megawatts of solar energy experience, and says it has completed 17 projects to date across Australia. The City called for expressions of interest in developing large-scale solar at the South Fremantle site in May 2014 and entered into an exclusive working agreement with Epuron the following year.
It's expected that assuming development approvals are in place and the City has agreed the terms of the lease, Epuron will commence construction later this year; with view to the solar farm being operational by late 2018 or early 2019.
Comments on the South Fremantle Solar Farm development proposal have been invited and submissions close 5.00pm on Friday, 30 March 2018.
More information on the project can be found here.
Solar power is already a common sight in South Fremantle, with approximately 1,070 small-scale commercial and home solar power systems installed in the 6162 postcode; representing a collective capacity of 2.96 megawatts.
The City Of Fremantle has a target of being powered by 100 per cent renewable energy by 2025 and Council says the next tender for the supply of electricity at its contestable sites will give preference to locally sourced green power.