I recently wrote about solar hot water diverters1 which use surplus electricity from an existing rooftop solar system to heat water.
Another option for heating your water with solar electricity is to use dedicated solar panels. These panels put all their power directly into the hot water cylinder's heating element. When the water hits its temperature set point the panels are deactivated.
If there is not enough sun, you can use grid electricity to boost the heating. The grid power is kept on a separate circuit – so the panels never connect to the grid.
This is what the 'Sun Flux' hot water controller does. This device uses dedicated, off-grid solar panels to power a conventional electric hot water cylinder.
Using dedicated solar panels has its advantages:
Your regular household solar system can continue to send its surplus solar electricity into the grid for a feed-in tariff.
Because it's off-grid you can install panels to power the Sun Flux even if your Distributed Network Service Provider (DNSP) won't allow you to add any more on-grid solar capacity.
As a safety precaution, standard rooftop solar will shutdown during blackouts, but the Sun Flux will keep working and heating water as long as the sun shines2.
But not connecting the panels to the grid (or any other house circuits) has a disadvantage:
You will waste some of your solar capacity. Once your hot water reaches its maximum temperature, the solar electricity produced by the Sun Flux's dedicated panels has nowhere to go.  It can't power your home or earn a feed-in tariff.
In warm climes, if hot water use is low the Sun Flux can supply all of a household's hot water using solar power.  But most Australian homes are below the sub tropics, and in winter they will need to import grid power to supplement the panels' output3.
Sun Flux 1 – Manual switching
There are two versions of the Sun Flux.  The first version is just called Sun Flux, but I will call it Sun Flux 1 to try to avoid confusion.  It has a switch for manually changing a single-element hot water system to grid power when a boost is required.
Does anticipating when your cylinder will get too cold hours before it happens, then running to flick a switch, then remembering to switch it back to solar sound stressful?
Then you probably want to forget about the Sun Flux 1 and look into the Sun Flux 2.
Sun Flux 2 – Automatic Switching
The Sun Flux 2 is designed for connection to the bottom element of dual-element hot water systems.  If the Sun Flux isn't able to adequately heat water with solar the top element will activate automatically using grid electricity.
The Sun Flux is installed by Array Energy who are located on the Gold Coast in Queensland and in Newcastle, New South Wales.  They will fully install the Sun Flux and four 290 watt solar panels for $2,490.
It's Made By Sharp Energy Investments
Sharp Energy Investments is an Australian company that, as far as I know, has nothing to do with the Japanese Corporation Sharp4.
It Sends DC Power To The Heating Element
The elements in electric hot water systems use AC power, which is what the grid supplies.  But the Sun Flux is not an inverter and does not change the solar panels' DC power into AC power.  Instead it changes the DC into a form the element can use to produce heat.  Because of this, the Sun Flux can't be used to power anything other than a heating element.
Sun Flux Is Only Suitable For 2.4 And 3.6 Kilowatt Elements
The subheading said it in big type and I'll say it again in little type — the Sun Flux can only be used with 2.4 and 3.6 kilowatt heating elements.
Sun Flux Capacity Is Only 1 Kilowatt
While the Sun Flux can have more than 1 kilowatt of panels attached to it, the unit itself can only supply a maximum one kilowatt to a hot water system.  This is not a lot and only enough to raise the temperature of a 250 liter hot water system by 3.4ºC an hour at full power.  Because of losses resulting from heat, dirt, and other factors, its solar panels may rarely, or possibly even never, allow it operate at its full one kilowatt capacity.
It Is "Up To" 96% Efficient
Sharp Energy Investments says the Sun Flux is up to 96% efficient.  Unfortunately, this is not very useful information.  My car can be up to 99.9% efficient at converting (potential) energy into (downward) movement if I drive it off a cliff.  But in normal operation my car is only about 20% efficient.  Details are important.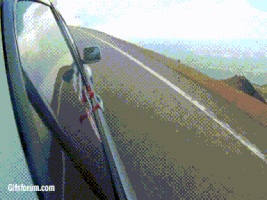 But I will assume its average efficiency is not too far off 96%.  We can be sure it doesn't average 2% on account of the fact it actually works.
A 2 Element Hot Water System Is Advantageous
If you have a two element hot water system the Sun Flux 2 can be attached to the lower element in the hot water tank.  The upper element is left connected to the grid and set at 10 to 20ºC lower.  This way, if the Sun Flux is unable to do an adequate job of heating water, the upper element will come on.  So if the lower Sun Flux element is set at 65ºC the upper one could be set at 45ºC.  When it's not stinking hot an average shower temperature is 41ºC.
Update 26 August: In order to control potentially fatal Legionella bacteria and other dangerous microorganisms, the upper element may need to be set to a minimum of 60 degrees, or the hot water system will need to be able to automatically raise its temperature to at least 60 degrees every 3 days or so if the Sun Flux is unable to do so.  If the hot water system can't automatically raise its temperature, this limits the maximum temperature for the Sun Flux connected bottom element for hot water systems that lack tempering valves that reduce the risk of scald injuries by limiting the temperature of water that comes out of taps to 50 degrees.
The lower the temperature difference between the upper and lower elements, the more likely it is that grid electricity will be used at times to heat water.
Roughly 20 to 30% of homes have 2 element hot water systems, with them being more common in colder parts of the country.
If a hot water system only has one heating element, it can be used with a Sun Flux 1 which has a switch that can be manually used to change a hot water system to grid power.
It Can Be Used With Controlled Load Or Economy Tariffs
The majority of Australian electric hot water systems are on controlled load tariffs5.  These allow households to pay less for electricity powering their hot water systems.  The disadvantage is this power isn't always available and is often only provided in the early hours of the morning6.  The Sun Flux allows households to keep their controlled load tariff.
If you are relying on a manual switch to provide grid power to your hot water system when solar electricity isn't sufficient, then having a controlled load tariff will clearly complicate matters.
It Is Normally Installed With 4 Panels
Array Energy told me they normally install the Sun Flux with four 290 watt panels for a total of 1.16 kilowatts of PV capacity.  This is not enough PV for a typical household to get 100% of their hot water from solar.
One testimonial said in regard to electricity used for hot water:
"You save around about half your bill in the winter and a very high amount, maybe 85, 90% or more in the summer."
In sunny Brisbane:
In Brisbane, a typical two person household could potentially heat all their hot water with solar electricity with 1.16 kilowatts of panels in summer.
As for winter, if we assume the Sun Flux operates at an average efficiency of 95% then with north facing, unshaded panels, in June, it will only generate a daily average of 3.8 kilowatt-hours. That compares to the 4-5 kilowatt-hours a day they'll typically need for water heating. So pretty close.
In not-so-sunny Melbourne:
But in Melbourne in June it is a lot colder than Brisbane and solar production is much worse.  In June 1.16 kilowatts of panels will only produce an average of 2.6 kilowatt-hours a day. That will only provide a third of the typical winter hot water needs of a two person household in Melbourne7.
It Can Have 6 Panels
Sharp Energy Investments says the Sun Flux can have from 2 to 6 panels.  If 300 watt panels were used then 6 of them would come to 1.6 kilowatts.  This would definitely reduce the amount of grid electricity required, but any electricity generated above the Sun Flux's maximum power of 1 kilowatt will be wasted and for modest users of hot water the extra panels are likely to provide little or no benefit in summer.
More Panels Mean More Expense
Adding more panels to a Sun Flux will increase its cost.  Because the Sun Flux's capacity is only 1 kilowatt a maximum of 1.33 kilowatts of its solar panel capacity can receive STCs that lower the cost of solar8.
Fortunately, because the Sun Flux panels are off-grid, the 1.33 kilowatt limit can be exceeded, you just can't claim STCs on any panels over the 133% limit.  With on-grid solar there is a risk that no STCs at all will be given if your panel array totals over 133% of the inverter capacity.
The Sun Flux Only Has A 2 Year Warranty
The Sun Flux's warranty is only for 2 years.  This is despite the fact they clearly state:

If it is very reliable, why does it only have a 2 year warranty?  Personally, I would require a significantly longer warranty than this for any kind of solar hardware.  Hopefully Sharp Energy Investments will improve on it soon.
Array Energy says it is possible to extend the warranty to 5 years.
Sun Flux Return On Investment
On the Sharp Energy Investments FAQ page it says:
The average Australian home without gas9 uses around 6,000 kilowatt-hours of electricity a year, so 40% of that would be 2,400 kilowatt-hours.  Even with north facing panels and zero shade, if the Sun Flux's recommended 4 panels total 1.16 kilowatts, then on the average Australian roof they will provide around 1,700 kilowatt-hours a year to the hot water system.  This is 28% of the average household's electricity consumption.
With six panels totaling 1.6 kilowatts on the average roof the Sun Flux will only provide 2,200 kilowatt-hours to a hot water system. That is 38% of average household electricity consumption, close to 40%.
So does the 40% figure scrape by as being legit?  No it doesn't.  This is because the average household does not use 40% of its electricity consumption to heat water.  The figure is around 25% for homes with electric hot water systems. The fact that the average Australian household heats their water on a cheaper off peak/controlled load tariff makes it worse.
Possible Savings Per Year By Capital
Let's say your household is a large user of hot water and so electricity provided by the Sun Flux's panels never goes to waste.  In addition, they face north and are completely unshaded.  Here in Adelaide it is possible to have a controlled load tariff as low as 15.5 cents a kilowatt-hour. On this tariff the Sun Flux would save $275 a year on electricity bills.  If the controlled load tariff was a more typical 24 cents then it would save $432.
For average hot water usage, the maximum amount of savings possible from installing a Sun Flux in Australian capitals are shown below.  I've shown the three cheapest tariffs for heating water in each city.  The costs of controlled load tariffs are shown where available10.

In reality the actual savings are likely to be less than this. Especially in sunnier locations, as not all the solar electricity the panels can produce is likely to be needed in summer.
According to my calculations the highest return possible is in Adelaide if you are heating your water on a standard tariff of 32c per kWh.  But if you are in SA and have your hot water cylinder on a non-controlled tariff you're off your trolley. Call up your retailer immediately and get a 2nd meter installed.
The highest realistic return is in Perth.  While not as ridiculously hot as Darwin, it is still a very warm city.  But assuming a Sun Flux will allow a Perth household to save $531 a year, the simple payback for a $2,490 installation is 4.7 years.  That is more than twice as long as its 2 year warranty.  But if you feel lucky and assume the Sun Flux will last for far longer than its warranty, provided your hot water use is high enough, it could pay for itself after about 5 years.
So even under the best possible circumstances, their claim that the Sun Flux is capable of…


…is not true on any of the usages and tariffs above.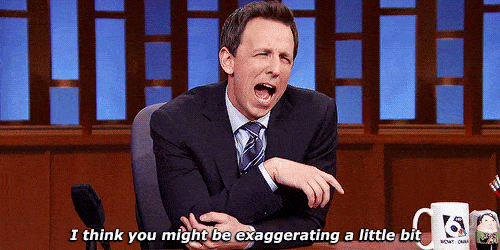 The Sun Flux Is An Interesting Device
If you have a dual-element hot water cylinder and a want a solar electric hot water system that:
allows you to legitimately circumvent DNSP restrictions on grid connected solar system size
will operate during a blackout
has no moving parts
then you may find the Sun Flux 2 to be an intriguing option. But if you have typical hot water usage and are on a typical tariff I can't see how the payback will be 2 years.