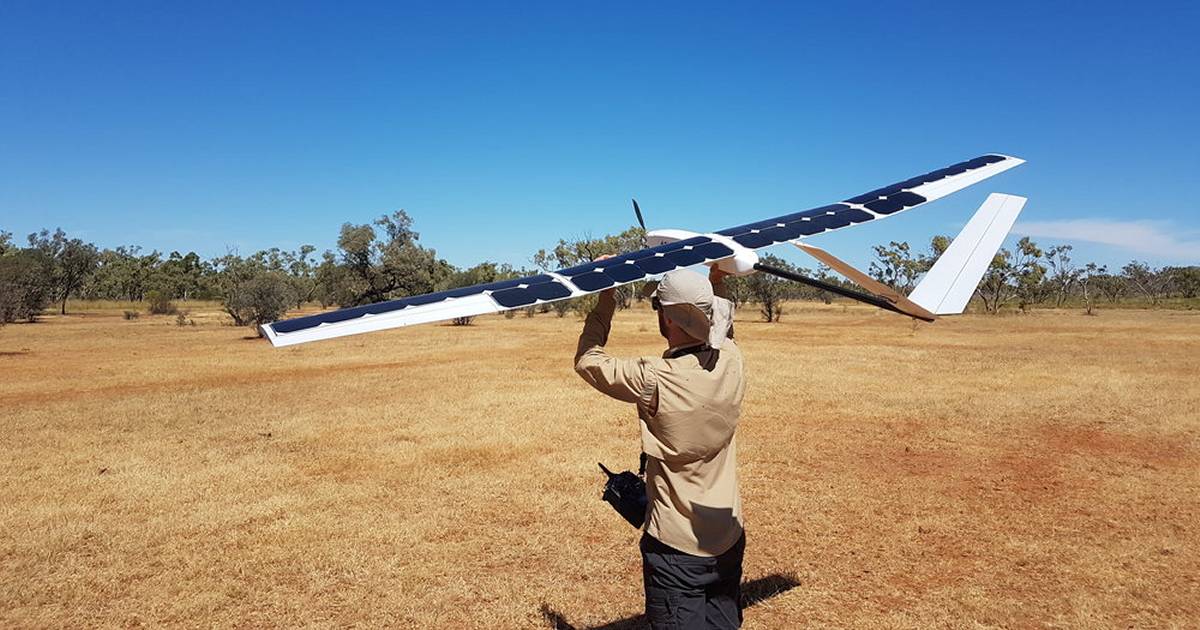 A Toulouse, France- based manufacturer of a solar- powered unmanned aerial vehicle (UAV) has set up shop in Queensland, looking to get the attention of Australian farmers.
Sunbirds has established an office, assembly workshop and maintenance facility in the Brisbane suburb of Fortitude Valley as the company sees Australia to be a promising market given the nation's sprawling agricultural properties.
'Australian landholders have to fly manned aircraft twice a week to check their stock and bore water pumps over properties as large as some European countries," says Amaury Wiest, Sunbirds Aero Director. "Our drones can significantly reduce monitoring costs, save time and fuel, and increase safety and comfort."
The Solar-Powered SB4 Phoenix
The SB4 Phoenix drone offers a flying time of up to 8 hours and a range of up to 400 kilometres. Its standard payload is a Sony RX100 camera, which has a ground sampling distance (GSD) of 1cm per pixel.
Based on an eight-hour flight time, that translates to 2,000 hectares coverage at 150 metres above ground level with a GSD of 3.8cm and 60% overlap; or 1100 hectares at 80 metres above ground level, a GSD of 2cm and 60% overlap.  Aerial images can be transformed into georeferenced orthomosaics 1 and 3D models.
While autonomous, when the UAV is airborne the operator can change its speed and flight plan in real time and control the camera – assuming the drone is within the Phoenix's 30 kilometre radio link range. The Phoenix can also be flown manually or assisted.
Weighing just 3.5kg, the UAV can be hand-launched. The 3.2 metre wingspan of the Phoenix is embedded with 100 watts of SunPower Maxeon solar cells, which have a conversion efficiency of up to 24%. Energy is stored in a lithium polymer (LIPO) 2250 MAh 6S 22.2- volt battery pack. The company says the Phoenix has a cruise speed of 40 kilometres per hour.
"If the weather is cloudy, the UAV will use the solar cells and the battery at the same time," states the Sunbirds web page spruiking the SB4 Phoenix. "But in good sunshine conditions, you will also be able to recharge the battery in-flight."
Sunbirds says the drone is designed for extreme environments and thoroughly tested in Australia's outback.
As for the price of the Phoenix, it's not cheap. While the Sunbirds web site doesn't show Australian pricing; the cost for the European market is €25,400.00. At current exchange rates, that works out to around AUD $41,500.
But perhaps compared to the cost and maintenance of a manned aircraft, it's a bargain. Of course, there's also the improved safety aspect of keeping your feet on the ground – and cattle don't seem fussed about the UAV being overhead.
Footnotes
An accurate representation of an area using images that have been "stitched" together ↩