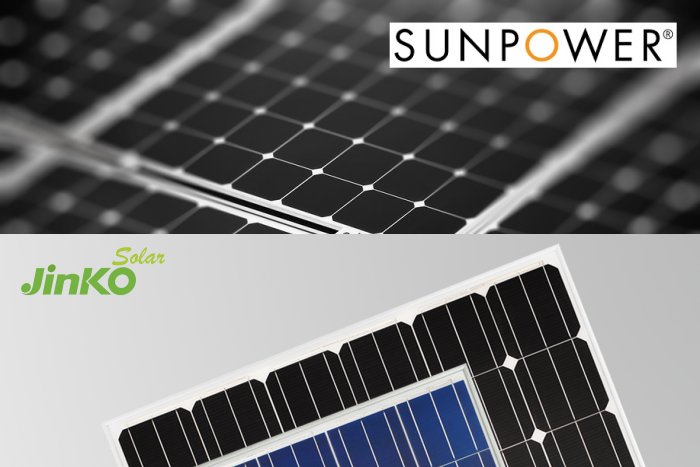 Module manufacturers Jinko Solar and SunPower are continuing to power ahead, with both companies announcing major panel supply deals.
First to SunPower, which has announced it will be supplying 29.9 megawatts of its E-Series panels for rooftop and ground-mount solar projects being developed in France by Tenergie.
The SunPower solar panels, some of which will be manufactured at the company's facilities in France, will be installed on 157 rooftop projects with a collective capacity of 26.8 megawatts, and two ground-mount projects totaling 3.1 megawatts.
Tenergie, which already owns and operates 200MW of PV and wind power facilities in France and Italy, expects all the installations will be commissioned before the end of 2018.
SunPower has been going gangbusters in France recently, with more than 200 megawatts of contracts awarded. Earlier this month, the company announced its solar modules were being used at the Canadel (10.4 MW) and Castellet 2 (3.8 MW) power stations located in the southern region of Var. Both plants should be commissioned by the end of this year.
SunPower Executive Vice President Peter Aschenbrenner says SunPower E-Series solar panels produce 30 percent more energy for the same amount of space compared to conventional panels. For more information about the company's PV products, read our review on Sunpower solar panels.
Jinko Jags 30MW In Virginia
In news from Jinko Solar, the company announced it is the supplier of 30 MW solar modules for two projects in Virginia, USA; developed, owned and operated by Hectate Energy.
Jinko says its panels are already in place at a 10 MW project located in Double Tollgate. The company is also supplying 20 MW for a project currently under construction in Cherrydale – the first utility-scale solar farm for Northampton County. The Cherrydale project will generate enough energy to power the equivalent of more than 3,000 households.
Jinko is a vertically integrated manufacturer, with an annual production capacity of 5GW for silicon ingots and wafers, 4GW for solar cells, and 6.5 GW for modules (March 2017). The company has more than 15,000 employees working at its eight production facilities in China, Malaysia, Portugal and South Africa.
Jinko solar panels have been popular in Australian home solar power system installations and have generally scored well in Australian customer reviews.