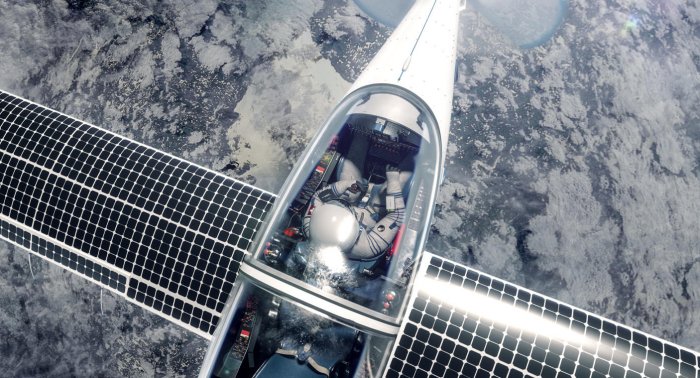 SunPower has announced it is the solar cell provider for the next-generation SolarStratos – a solar powered plane that aims to be the first to cruise the Earth's stratosphere.
The stratosphere is the second major layer of Earth's atmosphere. At mid latitudes, the stratosphere starts at 10–13 kilometres above the surface of the planet.
SunPower Maxeon solar cells were selected for the project and will cover the wings and horizontal stabiliser of the plane (area of approximately 22 m2). Maxeon cells are used in SunPower's E-Series and X-Series solar panels.
The tandem two-seater SolarStratos has a length of 8.5 metres, wingspan of 24 metres and weighs 450 kilograms. The solar cells will charge a 20-kilowatt hour lithium-ion battery pack.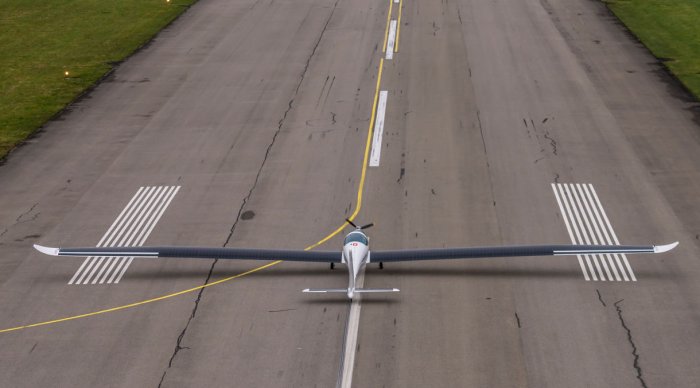 "Soaring at such heights requires an unprecedented level of solar performance and durability, making SunPower's unique solar technology a natural choice for SolarStratos," said Tom Werner, SunPower CEO and chairman of the board.
The attempt to cruise the stratosphere will be made in September this year. According to SunPower, the SolarStratos team intend taking the plane to a height of around 24 kilometres. To keep down the weight of the airplane, it will not be pressurised, so the pilot will need to wear a pressurised suit. The height of the flight and the suit will mean a parachute won't be an option if things go pear-shaped.
The mission will last about five hours; involving two hours for the ascent, fifteen minutes cruising the stratosphere and three hours to descend.
SunPower has played a significant role in the quest for solar powered flight. Its cells were used on Solar Impulse 2, which became the first solar airplane to fly around the world in 2016 – a journey of 40,000 kilometres made without a drop of fuel. It wasn't a speedy trip, taking approximately 16 months to complete.
SolarStratos President and Pilot Raphael Domjan was the founder and the expedition leader of PlanetSolar, which is also powered by SunPower solar cells – 38,000 of them.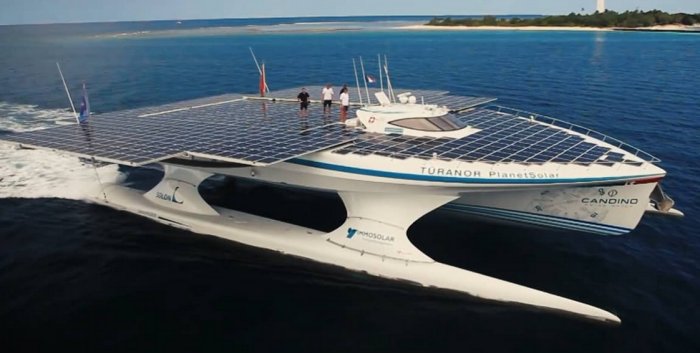 "It was when we were crossing the Atlantic on board PlanetSolar that the idea of fulfilling the mythical flight of Icarus and approaching space by using solar energy was born," said Mr. Domjan.
PlanetSolar achieved a number of accomplishments, including:
The first round the world tour using solar power
The fastest solar-powered Atlantic crossing
The longest voyage using solar energy
The first solar-powered crossing of the Indian Ocean
The largest solar boat in the world
The 825 solar panels used on PlanetSolar cover a total surface area of 536.65 m2