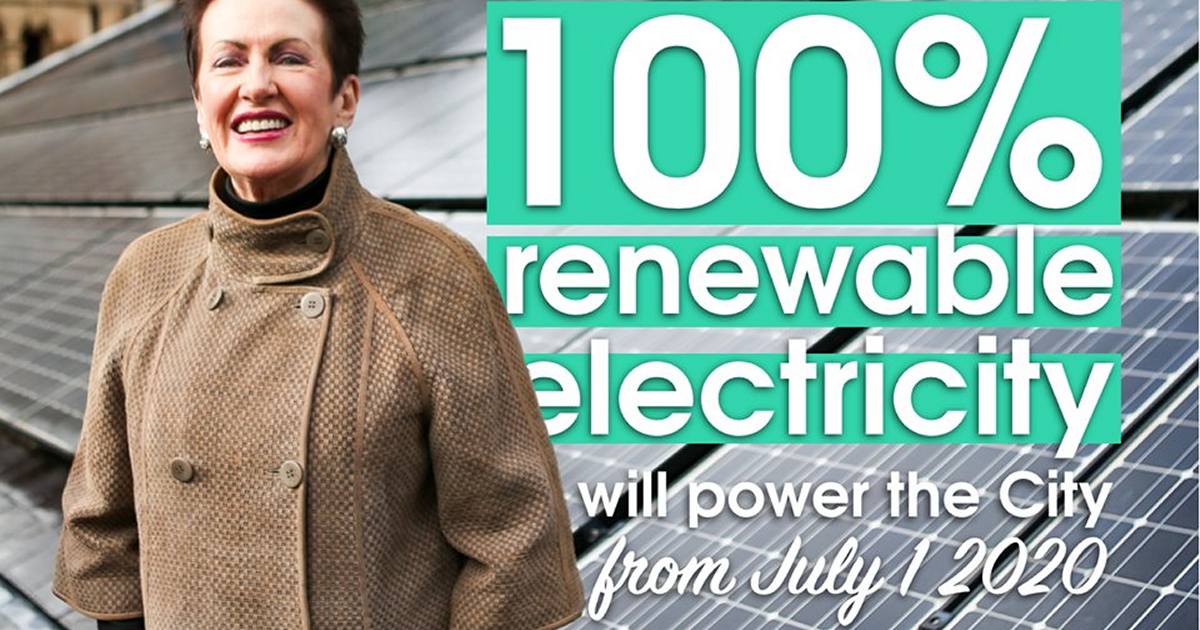 City Of Sydney announced yesterday it had sealed a $60 million deal that will see all Council's electricity supplied from wind and solar energy sources from July next year.
Back in March this year, City of Sydney committed to using 100 per cent renewables to meet all its electricity needs.
Council has inked an agreement with Flow Power that will see it buying three-quarters of the electricity needed to run council's operations from the 270MW Sapphire Wind Farm near Glen Innes in northern New South Wales. 25% will be purchased from Bomen Solar Farm (120MW) near Wagga Wagga and a community-owned solar facility near Nowra; which appears to be a 4MW project to be constructed at the old North Nowra tip site.
Clean Electricity – And Cheaper
The green energy deal will see the City slash its carbon emissions by around 20,000 tonnes a year; an important indicator that it takes its climate emergency declaration seriously.
"With this new energy agreement, we're going to achieve our commitment to reduce emissions by 70% 6 years ahead of our 2030 deadline," says a Council statement.
Lord Mayor Clover Moore was keen to showcase the City's latest green credentials on Facebook.
"It's the biggest standalone renewables commitment for an Australian council and means by 2020 all our pools, libraries, playing fields, depots and council buildings, including the historic Sydney Town Hall, will be powered using only wind and solar," stated Mayor Moore . "And guess what? It's cheaper."
Mayor Moore says being powered by 100% renewable electricity will save the City $500,000 each year. That's a big chunk of change that can be diverted to other projects and services.
One of the inevitable questions that will pop up about this arrangement is what happens when the sun isn't shining and the wind isn't blowing. While Bomen Solar Farm was to have a 40MWh battery (it's not clear if that is still the case), what the City is doing is buying the equivalent of its renewable electricity needs and mains grid supply continues as usual.
Flow Power CEO Matthew van der Linden said if 20% of the market followed the city's lead, this would result in 11 gigawatts of new renewable generation investment.
City Of Sydney has also been installing solar power systems on dozens of its buildings and says more than 7,800 solar panels are expected to be in place by the middle of next year. One of its projects, at Alexandra Canal Depot, involved more than 1,600 solar panels and a 500kWh Tesla Powerpack battery installation.