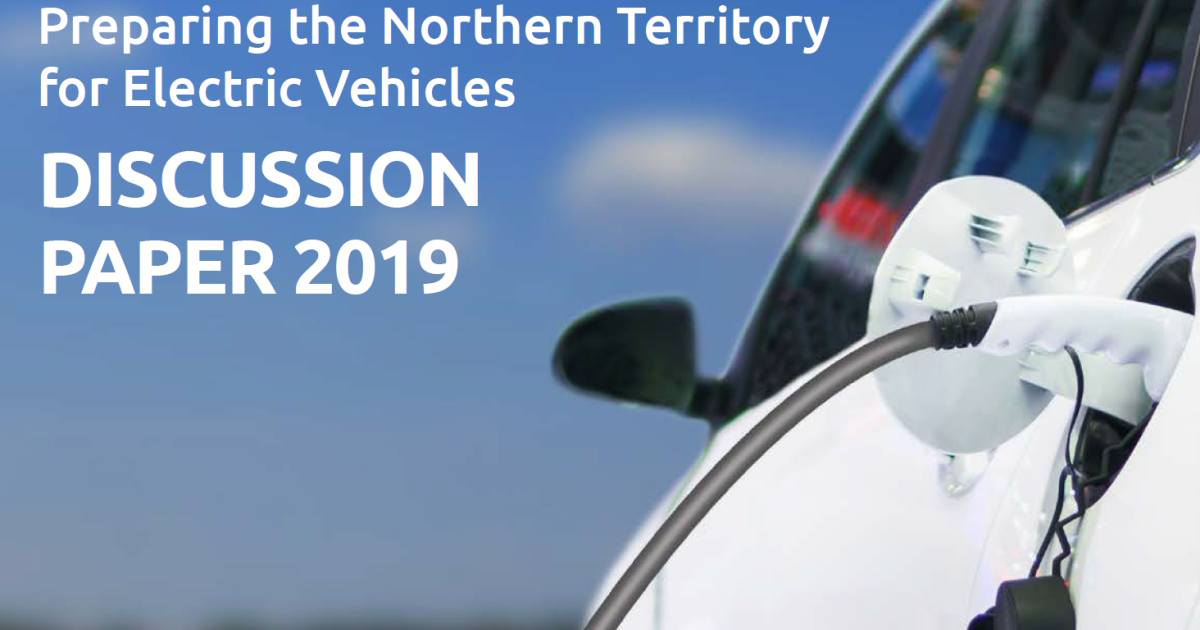 The Northern Territory Government is delving into the potential opportunities, benefits and challenges of supporting electric vehicle uptake in the Territory.
On Monday, the Gunner Government released Preparing the Northern Territory for Electric Vehicles Discussion Paper 2019, and is inviting Territorians to provide feedback on how the Government can support EV uptake across the Territory.
"The creation of an electric vehicle policy will support our Government's actions on addressing climate risk1 to transition to a low-carbon economy," said Minister for Infrastructure, Planning and Logistics, and Climate Change, Eva Lawler. "Responding to climate change will not only help us protect our environment, but will support this new industry and the jobs that come with it."
As SQ's Ronald recently pointed out, there's only one technology that will significantly cut Australia's transport emissions and oil dependency – electric vehicles.
Uptake of electric vehicles in the Territory at this point isn't about to give palpitations to die-hard Internal Combustion Engine (ICE) fans.
The discussion paper notes there were just 35 EVs registered in the Territory as at February this year, representing 0.02 per cent of the total Northern Territory vehicle fleet. Of those 35 vehicles, 10 were in the Northern Territory Government fleet and 5 of those were small electric trucks in operation at Darwin Correctional Centre.
The Northern Territory Government says there are a range of areas it can focus on in order to encourage uptake of electric vehicles, including:
planning and investigation
electric vehicle cost
range anxiety, charging and power supply
skills and innovation
consumer knowledge and awareness.
The tyranny of distance may be seen as a major challenge for electric vehicles in the Northern Territory. While the paper notes Territorians only drive on average 36 km a day, trips between major centres can be quite a journey. There isn't a lot in the way of publicly available electric vehicle chargers in the NT at the moment, but the Electric Vehicle Council's handy map indicates the number is growing; as too is the driving range of EVs.
EVs And NT's Renewable Energy Target
The Territory Government sees EVs potentially helping in implementing its renewable energy target and managing electricity demand related issues by charging vehicles during peak solar energy production periods. The Territory has a target of 50% renewable energy by 2030, with the centrepiece technology being solar power.
After a review of feedback on the paper and development of a draft EV plan for the Government's consideration, a final EV Strategy and Implementation Plan will be released – when that will be isn't clear.
The public consultation is open for submissions until 17 November 2019. Preparing the Northern Territory for Electric Vehicles Discussion Paper 2019 can be downloaded here, and the related feedback survey here.