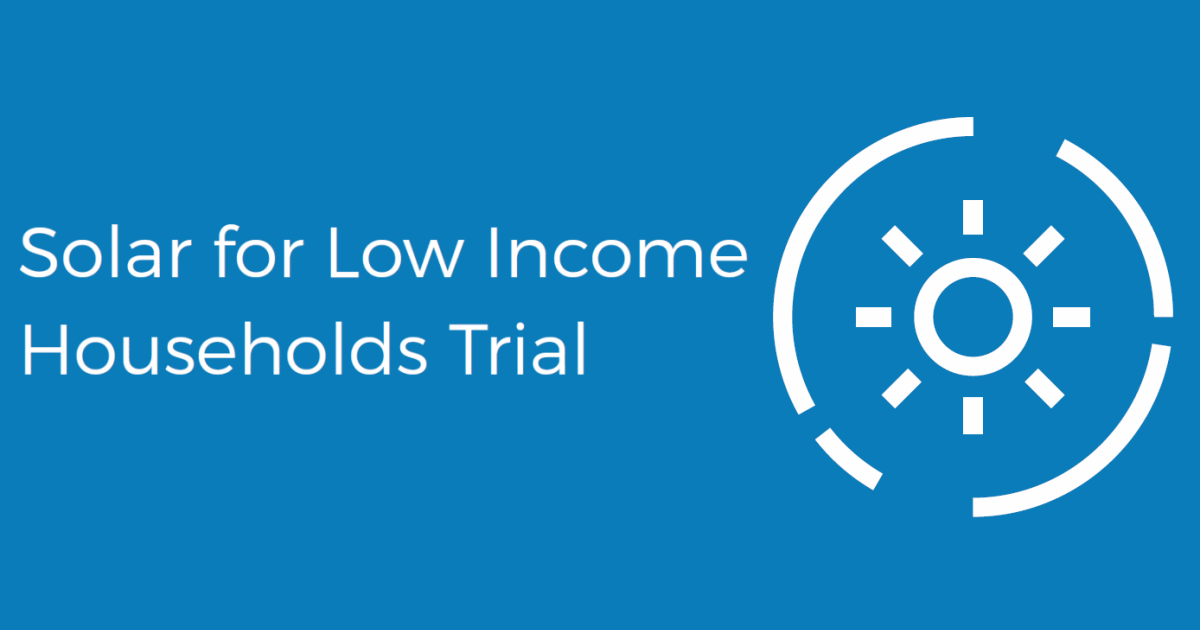 The Berejiklian Government's Solar for Low Income Households Trial, first announced last year, is now under way.
The trial involves eligible low-income households in selected regions of the state choosing to swap their Low Income Household Rebate for ten years for a solar power system.
When we mentioned the initiative just over a year ago, at that point it was to provide 3,400 households with a 2.5kW solar power system. That's now changed to providing up to 3,000 households with a 3kW system.
Solar For Low Income Households Eligibility
The regions where the program will operate remain the same:
Central Coast
North Coast
Sydney – South
Illawarra – Shoalhaven
South Coast
A list of eligible postcodes can be found here.
Among the other eligibility criteria, applicants must:
hold a valid Pensioner Concession or Department of Veterans' Affairs Gold card.
own their home.
not have a solar power system already installed.
not live in a retirement village or strata building.
use at 3,600 kilowatt- hours of electricity in a year.
The three firms supplying and installing solar energy systems for the trial are SolarHub (South Coast), SAE Group (North Coast) and Origin Energy (Central Coast, Sydney – South, Illawarra – Shoalhaven).
Households accepted under the program can choose to have a larger system installed – up to 6kW1 – but they'll need to pay the difference. For households experiencing high power bills, if that can be afforded it is probably a wise move as bigger solar is usually better. The installation companies aren't permitted to "upsell" to 6kW, so participants will need to specifically request a quote for a larger system.
Expected Solar Energy Savings
Participants will miss out on receiving their Low Income Household Rebate for 10 years2, which is currently a $285 annual discount on their electricity bills. However, the New South Wales Government says the average electricity bill savings from the solar systems are expected to be approximately $600 per household per year. That seems a bit conservative for a 3kW system, but it is an average and the level of savings will vary depending on installation specifics and household energy consumption profile.
Other Points To Note
Participants won't need to change their electricity retailer, but should be aware they may be required to change contracts with their current electricity retailer in order to receive a feed-in tariff for surplus energy exported to the mains grid. A change in electricity plan may also result in a change in electricity pricing.
A smart meter will also need to be installed as part of this program. While some electricity retailers provide smart meter installations at no charge, a cost may be incurred through others.
Once the solar panels are installed, the participant will be responsible for system maintenance. Participants should also be aware they'll need allow their electricity retailer to send a copy of their power bills to the State Government. It's not clearly explained why, but this is probably for determining the impact of the program on electricity bills. The Department of Planning, Industry and Environment will likely use the information to help it decide whether to extend the program to other regions.
Further details on the Solar for Low Income Households Trial can be found here and the application form here. The program is open until all 3,000 systems have been allocated.