—
Note: As of 29 May 2018 Ampetus Energy Pty Limited have been placed in liquidation
—
A lot of attention has been paid to the Tesla Powerwall 2 lately on account of how it promises to dramatically cut the cost of home battery storage.  And when I wrote "promises" I chose that word carefully on account of how that's all we got at the moment.  We won't know what it's capable of until next month when Tesla promises the first installations will be done.
But there is a battery being sold in Australia which, at this point in time, appears to beat the Powerwall 2 on price.  It's called the Ampetus "Super" Lithium battery.  According to the information I have been given, its cost per warranted kilowatt-hour comes to 18.7 cents a kilowatt-hour when cycled once per day.1
This is better than what Tesla offers and is around 11% cheaper than the DC version of their Powerwall 2.  But the Ampetus "Super" Lithium battery is most impressive when it is cycled 1.4 or more times per day.  Under these circumstances its warranted cost per kilowatt-hour of storage falls to 13.6 cents2, which is less than two thirds that of the DC Powerwall 2 when cycled in a similar way.
Before everyone gets too excited, I will point out that it is just a battery and at those prices it doesn't come with any additional hardware.  It's not like the AC version of the Powerwall 2 which has a built in battery inverter and is (hopefully) all ready to be wired into a home switchboard.  A better comparison would be with the DC Powerwall 2, as both it and the Ampetus "Super" Lithium battery will need a multimode mode inverter (also known as a hybrid inverter) to be used for home energy storage.
Most homes are likely to cycle their battery systems once or less per day, but if you have an application where the battery needs to by cycled more often, then the Ampetus battery could be very cost effective.
It also has an advantage over the Powerwall as its usable capacity is only 2.7 kilowatt-hours.  This is considerably less than the 13.5 kilowatts of storage of the Powerwall 2 and this smaller size can make it much easier for the average home to regularly use all its stored energy, which is useful for getting the best economic return.
Ampetus "Super" Lithium Battery Specifications
The Ampetus "Super" Lithium battery has 3 kilowatt-hours of nominal capacity, a recommended depth of discharge of 90% giving 2.7 kilowatt-hours of usable storage, and can supply a continuous 1.5 kilowatts of power.  With suitable cabling and other hardware it is possible to add as many individual batteries to a system as required.
Details of the Apetus "Super" Lithium battery can be found on our battery comparison table.
I have also placed a screenshot of its specifications from its product brochure below:
What It Looks Like
This is what the Ampetus "Super" Lithium battery looks like:

As you can see, the pragmatic, prismatic, brutalist design stands in stark contrast to the sleek white aestheticism of the Powerwall 2.  Also, it looks like a rectangular black box with handles.
It is made to slide into a rack and so looks somewhat similar to a computer server.  If you don't know what a computer server is, they are things that make the internet work and contain the sum total of human knowledge, which is mostly cat videos.  However, just because it somewhat resembles a server it doesn't mean the two are interchangeable, so keep that in mind if you ever get a job in a data center.
It Is A Lithium Iron Phosphate Battery
Lithium batteries come in several different flavors.  However, they all taste bad, so don't try eating them, as they may even taste fatal.  The Ampetus "Super" Lithium battery's particular chemistry is lithium iron phosphate, which is the toughest type of lithium battery around.  They degrade more slowly than other lithium batteries giving them a long lifespan and they are the lithium battery least likely to catch on fire, which is a useful safety advantage.
It's Made In China
Ampetus is an Australian company, but the batteries are manufactured in China by the Sinlion company3 in Wuxi, a city of 6.4 million just half an hour's train ride west of Shanghai.  China has a massive amount of battery manufacturing capacity and there is a good chance it will end up dominating world production.  The country apparently produced over 100,000 electric buses in 2016 and that alone represents a lot of batteries.
There are definitely people who would prefer it if the battery were were made in Australia.  But when you think about it, the battery is lithium iron phosphate and what does Australia export to China?  Lithium, iron, and not phosphate.  And two out of three ain't bad.
Operating Temperature
The operating temperature of the Ampetus "Super" Lithium battery is -20 to 55 degrees Celsius, which is excellent for Australian conditions.  So far, since reliable records started being taken, no where in Australia has the temperature ever gone above 50.7 degrees in the shade.  But the coal industry is hard at work trying to change this.
It Requires An Enclosure
The environmental protection rating of the Ampetus "Super" Lithium battery is IP21.  This means it should be protected against a small amount of water dripping on its top surface, but that just covers accidental drips and drops.  It can't handle being left out in the rain.  This means it will definitely need a protective enclosure if it is to be installed outdoors and it will still need one indoors on account of how batteries and children don't play well together.
Batteries don't even get on well with cats, who have been known to lie on top of them when it is cold, as charging and discharging warms them up.  If you are going to let your cat lie on top of unprotected batteries, I understand Persians are better insulated than most.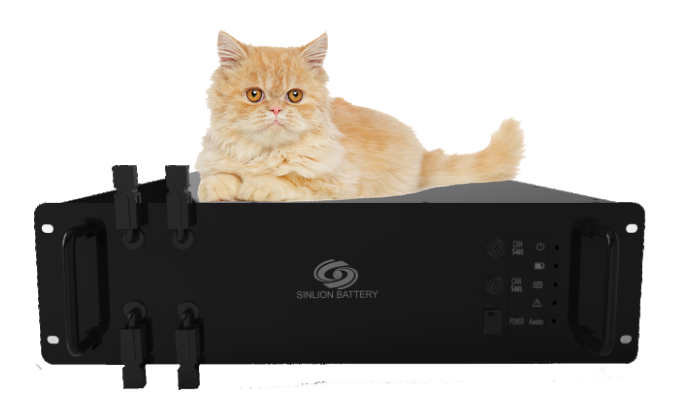 An enclosure for the Ampetus Super Lithium battery will be an additional expense.  The Powerwall has the advantage of having its batteries all sealed up inside a weather resistant plastic case made to handle the elements outdoors
Pricing And Warranty
It appears that until now, it was not possible to buy a single Ampetus "Super" Lithium battery for $2,300 and receive a warranty that covers the first of 15 years or 16,930 kilowatt-hours4.  But I have been assured by Ampetus single batteries are now available at that price and and with that warranty.  The warranty promises they will maintain at least 60% of their nominal 3 kilowatt-hour capacity.
This is the best warranty of any battery I am aware of.
The 15 Year Warranty Is Not On The Ampetus Site
I have been assured their "Super" Lithium battery will come with a 15 year warranty, and on their site they clearly state in large letters with an exclamation point after them:
"15 year warranty!"
But if you go to the Ampetus site and download their warranty document you will see it is only for 10 years.  So be certain to get a 15 year warranty in writing from them before you buy.
"These Batteries Will Serve You For 27 Years!" – Really?
On their website, Ampetus states:
"These batteries will serve you for 27 years!"
However, they only supply a 15 year warranty for the Ampetus Super Lithium battery.  (Or 10 years if you go by the warranty you can download from their site.)
If they were 100% certain their battery would last 27 years then they would provide a 27 year warranty.  That's just common sense.  But since they don't offer a 27 year warranty it seems to me they are not 100% certain.
There is no particular reason why a well made lithium iron phosphate battery could not last 27 years, but if it is cycled once per day it is going to end up pretty degraded.  I wouldn't be surprised if it was well below 50% of its original capacity after that long.
The trouble with Ampetus stating their battery, "…will serve you for 27 years!" is that under Australian consumer law this could be regarded as an express warranty that Ampetus will be required to honour.  This means if it breaks down after 20 years Ampetus may be required to give a customer a repair, replacement, or partial refund.
I've written about the problem of unwitting battery warranties here.
Most Home Batteries Will Be Cycled Less Than 1.4 Times Per Day
Ampetus has assured us their warranty will cover the first of 15 years or 16,930 stored kilowatt-hours.  This gives an excellent cost per warranted kilowatt-hour of storage of around 13.6 cents when cycled 1.4 or more times a day.  But thanks to the increasing average size of rooftop solar systems and the electricity consumption habits of the typical Australian home, most people are likely to cycle their batteries less than this per day.  Reposit says battery systems that don't use Reposit are cycled an average of 0.8 times a day while those that use the Reposit system are cycled an average of 1.3 times a day.
But when cycled once a day the cost per warranted kilowatt-hour when cycled once per day is only 18.7 cents, which is still the best of any battery I know of.
The Ampetus Super Pod
The Ampetus "Super" Lithium battery has a great price and beats the Tesla Powerwall 2 on cost per warranted kilowatt-hour, but they are not directly comparable.  Particularly not with the AC version of the Powerwall 2 which contains a battery inverter that should enable it to be installed with any existing rooftop solar system.
But Ampetus will be more than happy to sell you their "Super Pod" which is a system that contains from 1 to 5 "Super" Lithium batteries for a total of 2.7 to 13.5 kilowatt-hours of usable storage that is all ready to be AC coupled to an existing solar system, or if you prefer it can be DC coupled with a multimode inverter.
In the future I might look into the details and pricing of the Ampetus "Super Pod", but for now you are probably better off talking to Ampetus.
Low Cost Reliable Storage For The Right Application
For people who just want a reliable battery of around 2.7 kilowatt-hours of usable capacity, which I imagine would include many people using DC off-grid systems, then the Ampetus "Super" Lithium has a very reliable and, for a lithium battery, safe chemistry.  It also has the advantage it currently can't be beat on cost per warranted kilowatt-hour.
For those who want to use it for normal home energy storage, whether or not it can beat other systems on price will depend on the cost of purchasing and installing the supporting hardware.  But as each Ampetus "Super" Lithium battery has only 2.7 kilowatt-hours of usable storage, this makes it easy to size the battery storage to a household's needs and ensure it operates at a high capacity, which is help improve its economic return.  It should be particularly suited for situations where it will be cycled more than once per day.
SaveSave