The Tesla Powerwall 2 is going to be big.  Really big.  I mean that literally and not figuratively.  It's going to be big as in 13.5 kilowatt-hours of storage big.  From the point of view of most Australian households that is huge.
This large capacity presents households with two main problems:
 It is more than the average Australian household uses at night.
Those that do use that much electricity overnight may not have a rooftop solar system large enough to fully charge it.
So if the average Australian home buys a Powerwall 2 they will use it at less than its full capacity. As Tesla's warranty is fixed at a maximum of 10 years, this increases the cost of each warranted kilowatt-hour substantially.
The obvious solutions are:
Don't install a Powerwall 2 unless your household regularly uses 12+ kilowatt-hours of electricity overnight.
Don't install a Powerwall 2 unless your solar system normally produces enough surplus electricity to fully charge it on a mostly clear day.  Normally this will require at least 5 kilowatts of solar panels.
Charging With Off-Peak Power Is A Suboptimal Solution
A Powerwall 2 can be charged with off-peak power if rooftop solar output isn't sufficient to do the job.  But this is a second-best solution because, unless you are lucky enough to have a high solar feed-in tariff, charging with off-peak electricity will always be more expensive.  And if you do have a high feed-in tariff then battery storage makes no economic sense for you at all, so get out of here!
Another problem is Tesla offers a 10 year warranty with unlimited cycles and unlimited kilowatt-hours, but only if the Powerwall 2 is charged solely by solar power.  If you charge it with anything else, whether it is off-peak power, a generator, or a balloon rubbed against a cat, your warranty changes to the first of either ten years or 37,800 stored kilowatt-hours.
In practice there is not a large difference between the limited and unlimited warranty conditions, but a lot of people are going to want to keep their warranty unlimited and the only practical way to do that is with a large rooftop solar system.
A Small Solar System Plus A Powerwall 2 Makes No Sense
If you are trying to decide between installing a large rooftop solar system or a Powerwall 2, always go for the large solar power system.  There is a very simple reason why you should.  Despite being the lowest cost battery system available, the Powerwall 2 is still a bad investment compared to solar panels.
For the same money you could purchase a good quality, 7 kilowatt solar system, use just one quarter of the electricity it produces, send the rest into the grid for a measly 6 cent a kilowatt-hour feed-in tariff, then smash the panels to pieces with a sledgehammer after 15 years, and you will still save more money than you can by installing a Powerwall 2.
Under any reasonable circumstances, installing more rooftop solar is going to be a better investment than a Powerwall 2, so always rack up as many solar panels on your roof as you reasonably can first.
If a company ever tries to sell you a Powerwall 2 with a piddly 3 kilowatt solar power system, it means they are either fleecing you, or just very stoopid.  Either way, you'll want to stay well clear of them.
The Three Best Places To Install A Powerwall 2
If you just want to buy a Powerwall 2 for fun and you don't care whether or not you get an economic return, then it doesn't really matter where you stick it, as long as it gives you pleasure.
But if you are in it for the money, and most people interested in battery storage are hoping to save money, then there are only three places in Australia where it has a hope of even coming close to doing that.
 Western Australia and NSW because of the high peak rate their time-of-use tariffs have in the late afternoon and evening.
South Australia because of the high overall cost of electricity.  While it is possible to get a seasonally based time-of-use tariff there, its is not as economically effective for battery storage as the time-of-use tariffs in WA and NSW.
Who Uses Enough Electricity To Benefit From A Powerwall 2?
Most people simply don't use enough electricity to have a hope of getting a Powerwall 2 within a camel's spit of breaking even.  But four characteristics that correlate with being able to suck all the juice from a fully charged Powerwall 2 overnight are:
Having a large family:  Mo' people, mo' electricity consumption is the way it usually goes.
Being rich:  Rich people tend to have larger houses, larger air conditioners, and often feel less need to economize on electricity use.
Being wasteful:  Note that if this is the only thing enabling you to use a Powerwall 2 at high capacity, your hip pocket would be a lot better off if you just changed your habits.
Not having gas:  People without natural gas or bottled LPG obviously can't use it for cooking, hot water, or room heating and so generally use more electricity.
I'm not saying you have to be a multi-millionaire family of 14 without gas that likes to run the air conditioning with the front door open to use a Powerwall 2 at a high capacity level.  But it wouldn't hurt.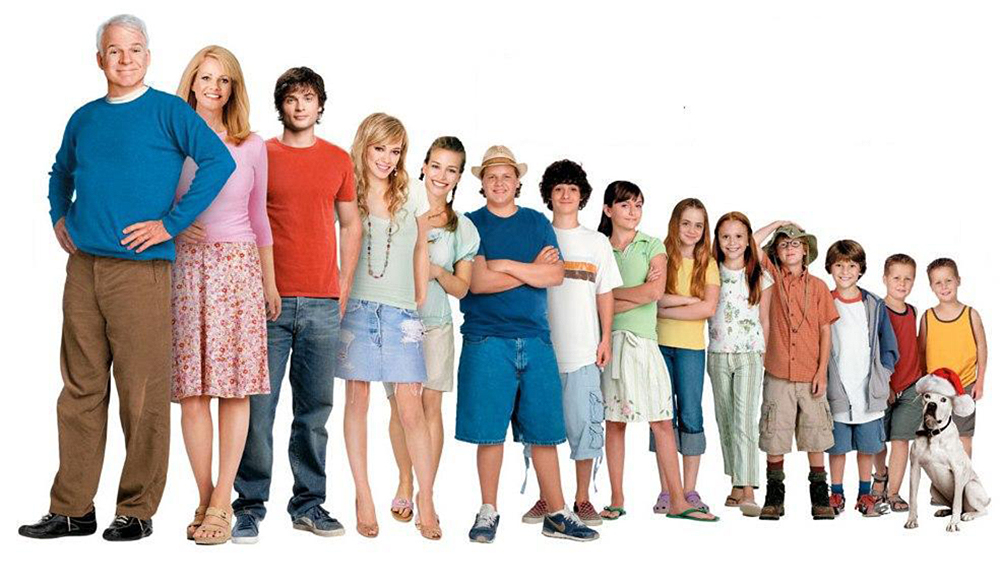 Personal Electricity Consumption
To find out if your electricity use is suitable for installing a Powerwall 2, a good place to start is to look at your electricity bills.  If you use an average of less than 13.5 kilowatt-hours of grid electricity a day then you're not going to use a Powerwall 2 at high capacity.
While electricity bills can tell you how much you consume on average per day, to get an accurate picture of how much grid electricity you use in the late afternoon once solar production drops off and then through the night, you have a few options available to you:
 If you have a smart meter you can request your electricity retailer send you a file that will show your complete electricity consumption broken into half hour periods.
You can install an energy monitoring device that will tell you exactly what you are doing with your electricity consumption.
You can get a notebook and pencil and check your solar inverter and electric meter readings and do a little arithmetic1.
If these options don't appeal to you, then it is possible to make a wild-assed guess by looking at average household electricity consumption.
Average Electricity Consumption
When it comes to residential gas consumption, Western Australia is gassier2 than NSW, while South Australian residences appear to have the least gas of the three.
According to the Australian Bureau of Statistics the average household size is 2.6 people.  If we instead look at households with 4 people and no gas, then the Australian Government Energy Made Easy benchmark site tells me the following about them:
In Sydney they use an average of 20.1 kilowatt-hours a day.  The lowest daily average occurs in summer with 18.2 kilowatt-hours and highest in winter with 24.8 kilowatt-hours.
In Adelaide they use an average of 17.7 kilowatt-hours a day.  The lowest daily average is in autumn with 14.8 kilowatt-hours and the highest in winter with 19.9 kilowatt-hours.
The site doesn't have up to date information for Perth, but they apparently they use slightly more electricity than in Adelaide.
This means in Sydney a 4 person household with average electricity consumption that draws two-thirds of their total electricity use from the grid in the late afternoon and night will only use 89% of the capacity of a new fully charged Powerwall 2 over a typical night in summer.  In Adelaide in autumn they will on average only use 73%.
But because the capacity of the Powerwall 2 will slowly degrade over time this less of a problem than it seems and we can probably conclude a household's electricity use will be high enough to make decent use of a Powerwall 2's capacity provided:
Eelectricity consumption is at least equal to the average of a family of 4 without gas in Adelaide.
The majority of their electricity use occurs at times when rooftop solar production is minimal.  This is often the case for people are mostly out of the house during the day.
A Powerwall 2 Needs Over 13.5 Kilowatt-Hours To Fully Charge
Unfortunately, more energy has to be put into batteries than can be taken out.  The universe is very strict about this.  If you ever find a way around this there is a Nobel prize waiting for you in Stockholm.
The AC version of the Powerwall 2 is the one most likely to be installed in grid connected homes and Tesla gives its round trip efficiency as 89%.  Assuming this is its average efficiency under real world conditions, this means 15.2 kilowatt-hours will be required to fully charge a new Powerwall 2 with 13.5 kilowatt-hours3.  And this means a large solar system will be required.
Has Your Current System Got What It Takes?
The easiest way to check if your current solar power system is producing enough surplus electricity to regularly fully charge a Powerwall 2 is to look at your electricity bills to see how many kilowatt-hours you are sending into the grid and getting a feed-in tariff for.  If it averages less than 15 kilowatt-hours in winter then you are not going to be able to use a Powerwall 2 at its full capacity using solar power, even if your night time electricity consumption is sufficiently high.
Sufficient Sydney Solar System Size
If we assume households only use one-third of the electricity produced by a rooftop solar system, which is possible if people are normally out of the house during the day, then according to PVwatts, a brand new, 5 kilowatt, north facing, rooftop solar system in Sydney will produce enough electricity on average to fully charge a Powerwall 2 for around 4 months a year.  But in May, which is the worst month for Sydney solar generation, it will only charge the Powerwall 2 by 56% on average.
While this is not ideal, it will still allow a Powerwall 2 to be used at a reasonably high capacity of roughly 80% solar electricity when new and perhaps 90% or more over its lifespan due to declining capacity.  So 5 kilowatts of north facing solar panels in Sydney can be sufficient, but more would be preferable.
If the panels face east instead, they will produce about 11% less electricity, while west facing ones will produce about 15% less.
Restrictions On Sydney Solar System Sizes
Unfortunately, many people in Sydney won't be able to install the 5 kilowatts or more of solar panels they will need to use a Powerwall 2 at high capacity.
In the Ausgrid network area, which contains the eastern suburbs of Sydney, Newcastle, and several other areas, houses with single phase power are limited to installing rooftop solar power with a maximum inverter capacity of under 5 kilowatts.  Fortunately, it is possible to buy 4.999 kilowatt inverters, so households can get very close to having 5 kilowatts.  The maximum solar panel capacity that is allowed is up to 133% the size of the inverter.  This means a house with a 4.999 kilowatt inverter could install up to 6.66 kilowatts of panels4, which should be sufficient to regularly fully charge a Powerwall 2, provided daytime electricity use isn't too high.
However, people aren't so fortunate in the Endeavour Energy network area.  This vast domain spreads from Sydney's western suburbs all the way to the Blue Mountains and millions are caught in its grasp.  Endeavour only permits homes with single phase power to install solar systems where both inverter and panel capacity are less than 5 kilowatts.  This will make it difficult to run a Powerwall 2 off solar electricity at high capacity.
It is possible for people with single phase power in Sydney and surrounding areas to ask their network providers for permission to install larger systems than they normally allow.  If you try that, good luck.
An Adequate Adelaide Array
Adelaide is basically paradise compared to Sydney.  Not only is there more sunshine and better wine5, but people can install up to 10 kilowatts of solar panels regardless of if they have single phase or three phase power.
But while there is considerably more summer sunshine, from June through September a solar energy system in Adelaide will on average perform worse than its twin in Sydney.  If a household only consumes one-third of the solar electricity it generates during the day, then a new, 5 kilowatt, north facing, rooftop solar system in Adelaide will, on average, be able to fully charge a new Powerwall 2 for six months a year.  But in June, the worst month of the year, it will only be able to charge a new Powerwall 2 by 51% on average.
While good performance for half the year is dragged down by not so great winter output, overall a Powerwall 2's average capacity when only charged by solar paenls should be a little higher than in Sydney.  So again, 5 kilowatts should do as a minimum.  But because South Australians are free to install larger systems, I would suggest having at least 6 kilowatts of panels.  More if they aren't facing north or people are often at home during the day and using solar generated electricity.
Perth's Possible Plethora Of PV Power Production
Perth households are normally limited to installing rooftop solar with 5 kilowatts of inverter capacity and up to 6.66 kilowatts of solar panels.  The good news is solar power system output is excellent there.  On average a system will produce 9% more electricity than in Adelaide and their worst month is generally significantly better than the worst month in Adelaide or Sydney.
For a household that consumes one-third of the solar electricity produced through the day, a new, north facing, 5 kilowatt system in Perth will on average provide enough electricity to fully charge a new Powerwall 2 for 6 months of the year.  In the worst month, June, it will, on average, only be able to charge a Powerwall 2 by 66%.
While Perth homes are normally limited to 5 kilowatts of inverter capacity, if the panel capacity approaches the maximum of 6.66 kilowatts, many households will be able to fully charge a Powerwall 2 with solar electricity on most days.
When It Comes To Solar Power, Go Big
If you want to install a Tesla Powerwall 2 and get the best economic return possible, or more realistically, the least worst economic return, you will need to a big user of electricity at night and you will need a large solar power system.  While around 5 kilowatts might be just sufficient for some people, definitely go bigger if you can.
If you can't afford to expand your rooftop solar, then you sure as hell can't afford a Powerwall 2.  Compared to solar I'm afraid batteries are not a great investment. Yet.