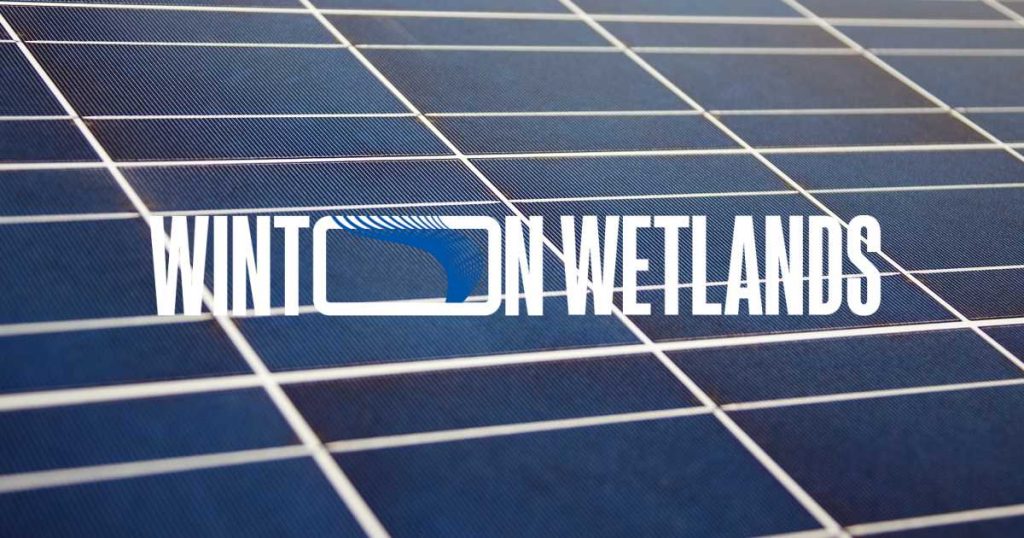 The Committee of Management of Winton Wetlands in Victoria is calling for expressions of interest from companies to build and operate a proposed large-scale solar farm on part of the site.
What/Where Is Winton Wetlands?
Winton Wetlands is located near Chesney Vale, not far from Benalla and approximately three hours north- east of Melbourne.
Back in 1971, Winton (Mokoan) Swamp was flooded to create Lake Mokoan, which irrigated thousands of hectares of agricultural operations in the area. However, it sometimes dried out and was at times infested by blue-green algae. It was determined the shallow water body was losing more to evaporation than contributing to agriculture and after quite a battle, Lake Mokoan was decommissioned and drained in 2010.
Also that year, Winton Wetlands' Committee of Management was charged with the task of restoration of the area; which has included protecting and introducing threatened species. The effort is claimed to be the largest wetland restoration project in the southern hemisphere. An overview and history of the project can be viewed here.
Odd Spot For A Solar Farm?
After a couple of feasibility studies, the Committee of Management has decided to pursue allowing part of the site to host a solar farm – and not just a little one. Up to 800 hectares of crown land may be leased for such a project that could boast 200+MW of solar power capacity according to the Committee.
"The choice of location for the Mokoan Solar Project is driven by two main factors," says Dr Dennis O'Brien, Chair of the Winton Wetlands Committee of Management. "Firstly, this location has among the highest levels of solar irradiation in Victoria. Secondly, the site has excellent topography – being very flat, with excellent drainage features."
Given Winton Wetlands is deemed to be of "national scientific, cultural and environmental significance", it's curious a solar farm may be allowed at the site. There doesn't appear to be any further publicly available information at this point detailing the nature of the specific area where a solar farm might be constructed and it's assumed none of the above really applies to it. Perhaps the area where solar panels will be installed has been heavily impacted by salt or other issues.
You can get an idea of the overall area courtesy of Google Maps/Earth.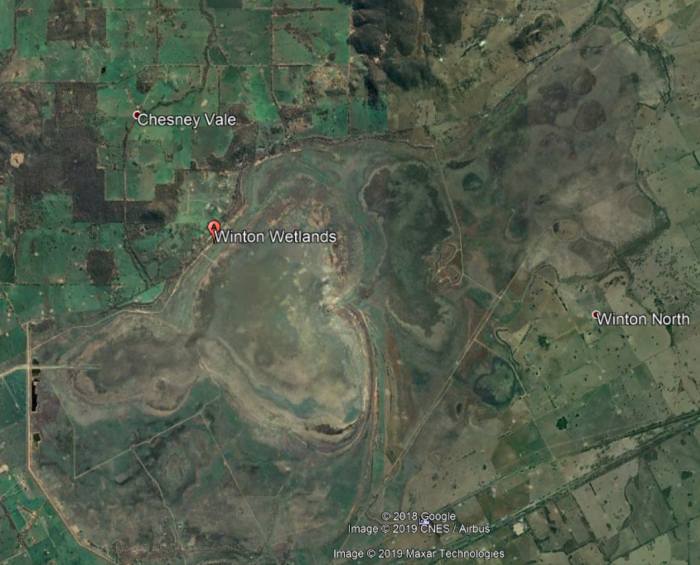 A Master Plan dated 2012 mentions the maximum use of renewable energy (wind and solar power), but that refers to powering facilities at the site. However, Winton Wetlands' Strategic Plan 2016-19 states:
Investigate solar farm option.
Apply for feasibility funding, develop feasibility paper and business models.
If feasible, gain permits and develop possible plans with DELWP (Department of Environment, Land, Water and Planning).
If appropriate, progress.
The Annual Report 2016-17 states:
"Solar farms continue to be an aspiration of the Wetlands with a key power junction near the site."
The entire Winton Wetlands site covers 8,750 hectares, so the proposed solar farm could occupy up to just over 9% of it.
It will be interesting to see what sort of response the EOI, which closes on July 12, attracts – and people's reaction to the proposed project as the news starts spreading.