The Alternative Technology Association (ATA to its friends) is a wonderful organisation. They started as the Alternative Technology Cooperative in 1980 and ever since they have been urging Australians to think differently and more sustainably about how they use and generate energy.
In their very first publication, "Soft Technology" (created with the power of a typewriter and textas) you could learn how to make your own hydrogen at home.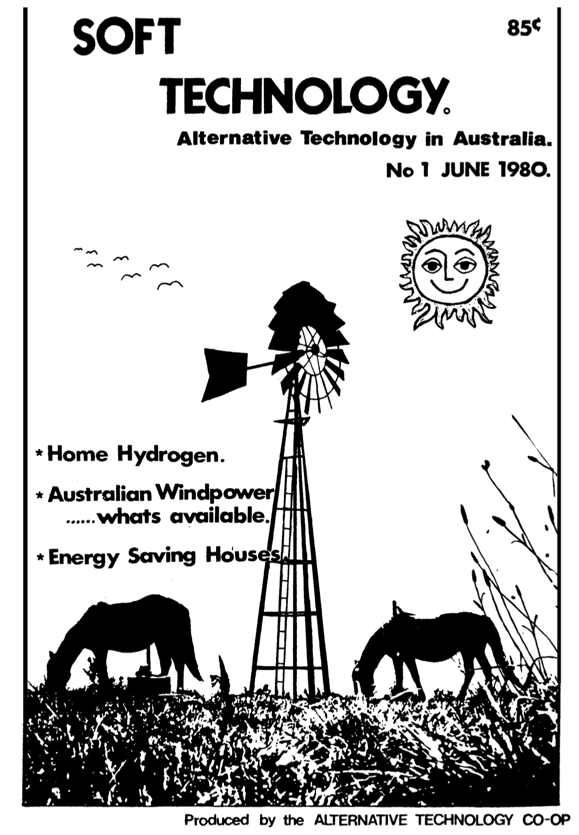 Name Games
A few months ago the ATA rebranded to 'Renew'.
I don't know why they did this, but I'm guessing that they decided renewable energy isn't so 'alternative' any more. Personally I think it's a mistake. I hate the new name. Bland, corporate, unoriginal. So I will be a curmudgeonly old git and keep calling them 'the ATA'.
But I digress.
The ATA's quarterly, now eponymous, magazine 'Renew' is put together by some of Australia's most knowledgeable energy experts and I'm an avid reader.

Despite me gently ripping one of their articles to shreds in this post, I highly recommend buying a subscription – a bargain at $34 per year1 – and full of ideas on how to live more sustainably in Australia. 
But this post is about how, not long after the latest issue landed in my reclaimed-wood-and-salvaged-steel-letterbox, I almost choked on my kombucha. I was reading a four-page article authored by a homeowner from Toronto, NSW and I couldn't believe what I was reading. 
Blasphemy In The Energy Efficiency Bible
The article titled 'A solar and battery decision' talks us through a recently retired gentleman's decision to spend $8500 on a 5kW solar system and $13,000 on a 7.5kWh battery. I'll call this gentleman Fred2. Fred is obviously a top bloke because he chooses to pay more for grid electricity guaranteed to come from renewables using GreenPower. Not a lot of people choose to pay more for their electricity just because it's the right thing to do3 so I started the article full of optimism.
However as I got further through Fred's four-page feature, I felt both sad and angry. Not with Fred, but with the people and organisations misleading the Australian public about solar batteries. I couldn't believe I had just read a case study of how to avoid cost-effectively making your home much more energy efficient, and how not to buy a battery.
The article embodies most of the mistakes well-meaning people make when they decide they really want a battery (thanks to all the misinformation and hype out there), then decide to twist themselves in knots making the economics 'work', often postponing or even abandoning more effective environmental, economical and comfort upgrades. All because they've dropped so much cash on a battery that will only lose money and hurt the environment.
This is a case study of the dangers of Australia's current solar battery obsession caused by the media and well-meaning organisations breathlessly promoting grid-connected batteries as a silver bullet to the energy crisis.
Here's a list of decisions described in the article that I consider misguided:
$13,000 was spent on a battery for a horribly thermally inefficient house.

 

The battery was purchased as part of a bulk buy 'deal' by a 'community solar' scheme. Hence Fred got a battery that was too expensive, incorrectly installed, did not perform as promised and will almost certainly never pay for itself.
The battery purchase has depleted Fred's working capital by $13,000 so the walls and floor – reportedly desperately in need of insulation – won't be insulated any time soon.
When calculating battery payback the forgone feed-in tariff was overlooked (the #1 most common battery payback error)
The payback of the battery was blended with the existing solar power system to make the battery economics look reasonable (the #2 most common battery payback error).
Despite spending $13k on a solar battery, it can't backup his home or even operate without the grid. That's just lame.
The 5kW solar power system struggles to recharge the battery through winter.
The battery's usable capacity is 25% lower than promised.
The battery's power output is over 50% lower than promised.
$550 was spent on hardware for Reposit Grid Credits that looks like only earned about $11 in 18 months.
But it's not all doom and gloom. Here are decisions documented in the article that I agree with:
When his resistive HW heater failed – he invested in a Sanden Heatpump.
He didn't wait for the battery before he got solar panels.
His solar installation was a panel-level-optimised system that reduces the effect of his afternoon shade problem.

 
It seems to me that an intelligent and well-meaning person has simply had their good judgement distorted by the battery mania in the mainstream and green media combined with good old peer pressure from the 'community solar' scheme. 
Let's go through Fred's 4 biggest investments to see what he could have done differently to both help the environment, his wallet and his comfort.
First Investment: Horribly Thermally Inefficient Home
The story starts when Fred bought a home that appears horribly thermally inefficient. That's the first mistake right there.  At time of writing there are 67 homes for sale in Toronto, NSW. Surely some are thermally efficient?
When looking for a home, unless you have the capital to upgrade the thermal envelope, I would urge you to buy one that is reasonably efficient thermally. A nice home is comfortable and cheap to run, not an uncomfortable money pit.  
It never ceases to amaze me how one of the richest countries in the world shivers through winter in freezing houses.
Second Investment: Air-Conditioning
First thing Fred did after moving in was to buy a reverse cycle air conditioner, giving immediate relief from the heat of summer and the mild winters[ 1. I used to live in Dudley, just down the road – the winters were mild] . I can understand Fred wanting to be comfortable as soon as possible, and buying an air conditioner will immediately bring some relief in a badly insulated house.
The article tells us that Fred's new air-conditioner can use 30-40kWh per day in winter/summer for heating/cooling. Wow. That's not a house, it's a tent!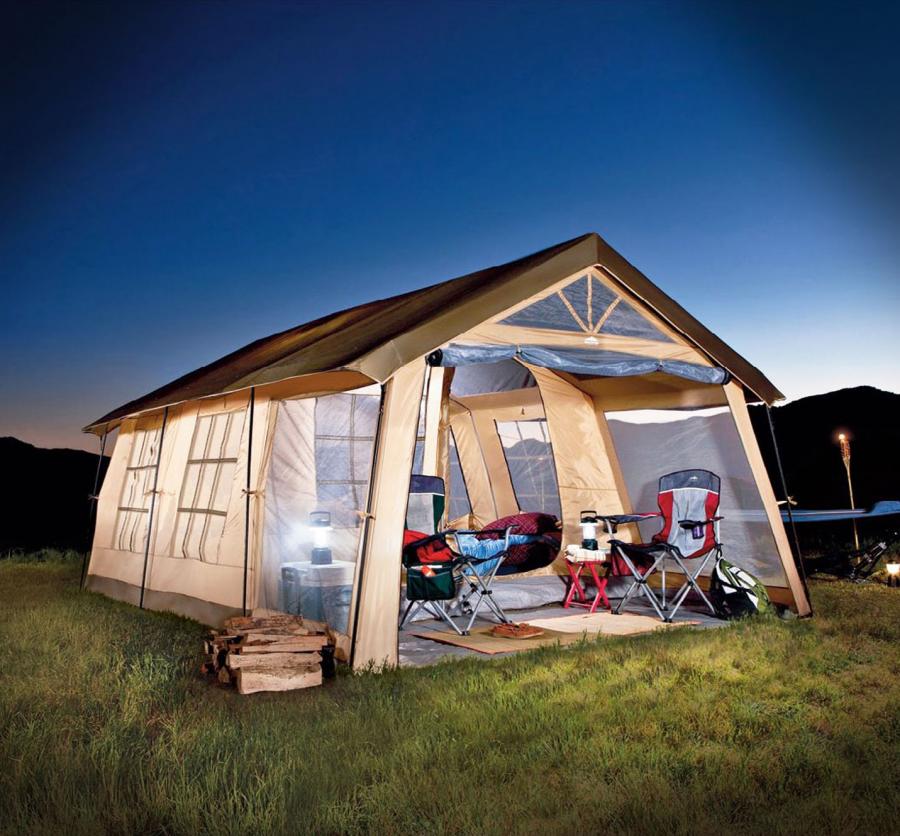 Third Investment: 5kW Solar Power System
Fred has plans to renovate the main house's roof space – so he put the solar panels on his shed: 260W Winaico panels. I love Winaico but would have looked at higher wattage panels. Then he could have oversized the panels to get 6.6kW of solar power with the same micro inverters for almost no extra cash. Whoever designed his system did him a disservice there.
But apart from the lack of oversizing, buying solar was a a good move. It is immediately cash flow positive, good for the environment and easy to do.
Also, buying an optimised system was smart – as his roof suffered late afternoon shading.
Fourth Investment – $13,000 7.5kWh battery
This is the bit that really started to sadden me. It was also the main thrust of the article. He wrote about the battery as if it was the most important upgrade of all.
Fred wanted to:
'further decrease our use of grid electricity'
and
'reduce our household's evening peak demand to reduce the overall need for network upgrades'
In this post I won't explore why I think this logic is wrong – that could be a whole post on its own. Suffice to say that this demonising of electrons flowing through the grid bewilders me. A strong grid that can happily handle large flows of electricity in both directions is critical in enabling a grid with a high penetration of renewables. Please can we stop demonising the grid?
If I was advising Fred, I would have given him 7 specific pieces of advice (whether he wanted my advice or not, I'm annoying like that):
1. Be wary buying solar or batteries from 'community solar' schemes.
Fred bought his battery from a 'community solar' scheme. Whilst I am sure the enterprise was well-meaning, I think Fred would have got a better system, at a better price, better installed that would give him lower bills and blackout protection if he had bought his battery independently.
Anyone who understands how to sell understands the power of seminars to persuade people to buy. I imagine Fred went to a seminar, and that increased his desire to buy, and that there was a deadline to be part of the 'special deal'. I'm guessing this urgency didn't give him enough time to do his research.
2. Shop around for the best battery.
I have never seen a community solar deal that is better value than simply shopping around. Fred paid $13,000 for a system with 7.5kWh of storage. That's almost $2000 per usable kWh. That's a terrible price. Back in 2017 he could have got a Tesla Powerwall 2 fully installed for that price (or even cheaper) and got 13.5kWh of storage, 5kW of power and 'apocalypse proof' backup. A Tesla Powerwall 2 would have been a much better system than a SolaX controlled LG Chem in my not-so-humble opinion.
3. Never accept a battery quote that does not do full backup.
If you are going to spend big dollars on a battery, you might  as well get backup included. It doesn't have to cost more if you buy the right product. Ask specifically for a system that can 'charge the batteries from the solar panels with the grid down'.
4. Don't buy Reposit for the Grid Credits
I don't know what persuaded Fred to pay $550 extra for Reposit – but I suspect a lot of it had to do with the promise of 'Grid Credits'.
Reposit is a box that monitors your battery and allows you to – very, very occasionally – earn $1 per kWh from the grid when exporting. I have repeatedly asked Reposit to tell me how much money their customers have made from Grid Credits – but they refuse to tell me. At one point they claimed their system halved battery payback times (Ronald called BS). Anyway, I suspect that good old community peer pressure played a big part in Fred's decision to buy Reposit too.
How much has he earned in 18 months from the Grid Credits? He reports he has had just 2 Grid Credits events in 18 months. The event he shares in the article earned him $5.36. So perhaps he's earned about $11 in 18 months. Maybe that's why Reposit refuse to reveal their customers' typical earnings?
For $550 Fred could have invested in Solar Analytics instead. Which I consider essential for any solar system owner4.
5. Know your rights under Australian Consumer Law.
Fred's system clearly does not perform as promised. He thought he was getting a 10 kWh battery but his usable capacity is only 7.5kWh. He thought he was getting a 5 kW discharge/charging rate. He is only getting 2.4 kW. If the higher specs were promised (or implied) by the community solar scheme's marketing – then Fred has a right to a remedy under ACL. I suspect that he doesn't want to rock the boat and upset the 'community' by exerting his rights. I think he should! He tells us that he is using more grid electricity than he needs to because the battery can't discharge fast enough. Also it will be less likely to charge fully on cloudy days if it can't charge at 5kW.
6. Don't mount a Solax SK-TL5000 outside. 
You are not allowed to. It voids the warranty and it could be dangerous. And I'm sorry, but under your awning is still outside.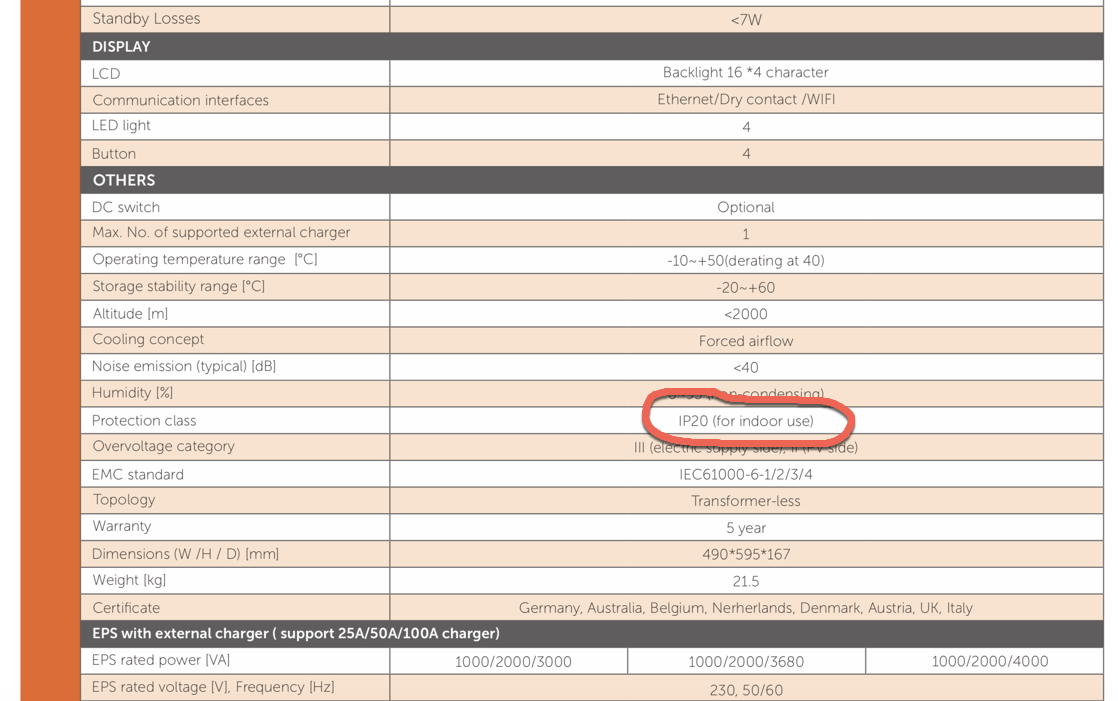 7. Calculate battery payback properly
It is clear from the article that Fred has not realised that you have to subtract the feed-in tariff from the usage rate to work out the per-kWh benefit of a solar battery.
To compound the exaggerated battery returns, he's blended the negative battery payback with the phenomenal solar payback. The result: a misleading picture of the battery economics.
Fred's Priority Should Have Been Thermal Efficiency
A good home is a comfortable home. A comfortable home is a thermally efficient home. A home that retains both the heat and the cool is a joy to live in, cheap to live in and good for the environment.
I would urge Fred to invest in fixing his gaps, glazing and insulation as soon as possible so that he is not blowing conditioned air into a house full of holes and heatsinks.
Unfortunately for Fred that investment might be some time away as he
"will have to wait a few years to rebuild sufficient capital".
May I humbly suggest that it could have been a lot sooner if your well-meaning community solar scheme had not persuaded you to spend $13,000 on a battery that does not perform as promised, is wrongly installed, will not provide backup, will take 30 years to pay for itself and has no chance of lasting that long.
I'm often accused of being anti-battery. I'm not. I'm pro-truth. When battery mistruths peddled by well meaning but naive people and organisations gain traction, the result is often people living in homes with almost no insulation because their capital has been siphoned by a battery vendor with the promise of 'battery savings' and environmental benefits that do not exist.
By all means buy a battery if you want one and can afford a negative return. But first make sure your house is thermally efficient. Yes – I know gaps, glazing and insulation are boring and not sold by Elon Musk, but they are the foundations of a happy, healthy, sustainable and comfortable home.
Unfortunately the myth that batteries are the silver bullet to home sustainability is making efficient homes rarer than ever. Poor thermal performance of Australian homes is a tragedy that is literally killing thousands of people every winter. We need to get past 'pink batts' and make 'gaps, glazing and insulation' sexier than even the shiniest home battery system.