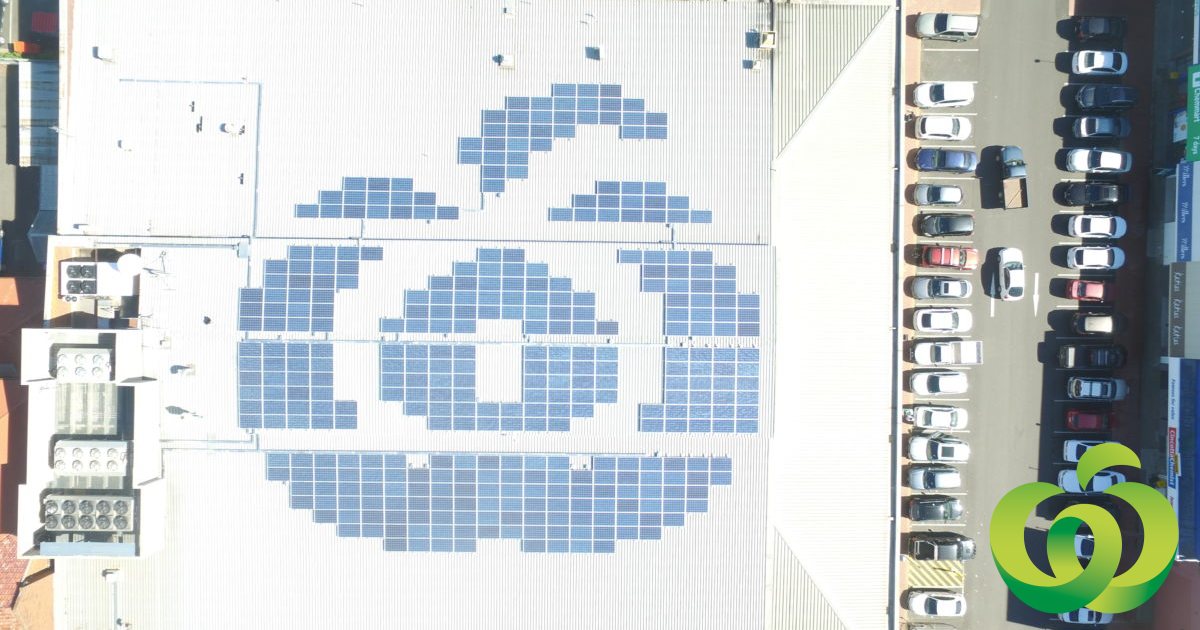 Woolworths Group says the company has had its emission reduction targets endorsed by the Science Based Targets initiative (SBTi).
A partnership between CDP, UN Global Compact, WRI and WWF, SBTi (so many acronyms!) champions science-based target setting; meaning targets in line with what current climate science considers is required to meet the goals of the Paris Agreement. The Paris Agreement seeks to limit global warming to well below 2°C above pre-industrial levels and pursue efforts to limit warming to 1.5°C. Carbon offsets are not counted towards SBTi targets.
Woolworths Group has committed to slashing absolute Scope 1 and 2 greenhouse gas emissions 63 per cent by 2030 from a 2015 base year and absolute Scope 3 greenhouse gas emissions 19 per cent by 2030, also from a 2015 base year.
Scope 1 emissions are direct emissions from sources a company owns or controls.
Scope 2 are indirect emissions associated with generation of energy purchased.
Scope 3: all indirect emissions not part of Scope 2, occurring upstream and downstream in a company's value chain.
Woolworths Group Head of Sustainability Governance Fiona Walmsley said the company has made good progress in reducing its emissions, but still has much to do.
Solar power has played an important part in the Group's emission reduction efforts.  In July this year, the company unveiled its 100th supermarket solar installation at a store in Orange, New South Wales.
Currently, more than 120 of the Group's stores and two distribution centres have solar panels installed. Collectively, PV installed and operational at the end of June had generated 16,466 megawatt-hours of clean electricity in FY20.
Coles And Aldi Turning Up (Down?) The Heat
Woolworths was probably keen to get a bit more tree-huggin' love after recent announcements from competitors Aldi and Coles gained significant attention.
In late August, Aldi Australia committed to powering its stores and warehouses with 100% renewables electricity from next year.
To help it get there, Aldi will use its own rooftops to generate more than 15% of its total energy use from the sun. The company said by the end of this year, more than 250 Aldi Australia stores and six distribution centres will have PV installations, collectively boasting 102,000 solar panels and 31.6 MW capacity. At the time of the announcement, Aldi had solar panels on 175 stores.
Then just a week ago, Coles announced it will source more than 90% of its Queensland electricity requirements from CleanCo from July 2022. CleanCo emerged from the re-structuring of Queensland's two publicly-owned electricity generation companies into three.
Coles will purchase 400 GWh of electricity annually through the agreement, which runs over 10 years.  The Western Downs Green Power Hub solar farm project and the MacIntyre Wind Farm will supply three quarters of Coles' electricity requirements in QLD, with the remainder supported by CleanCo's "low emissions" portfolio. The reason for the "" is one of CleanCo's assets is the Swanbank E gas-fired power station.
Anyhow, Coles has also made good headway in terms of self- generated solar energy – we covered some of Coles' PV efforts in July.
Australia's major supermarket brands duking it out for green street cred is of benefit to all – you could say it's very healthy competition. It goes beyond placating cranky hessian-sack wearing hippies. Customers generally, investors and shareholders are increasingly putting pressure on companies to do the right thing by the planet.
Taking action also makes good financial sense – for example, companies can save a bundle of cash on energy costs by  turning to renewables including commercial solar.