The Australian Competition And Consumer Commission — ACCC for short — is seeking submissions on whether or not the Clean Energy Council's Approved Solar Retailer scheme should be renewed.
I think the answer is obvious, so any submission I make should only be a formality.  Despite this, I'm definitely submitting and not letting the opportunity pass by.  I'm going to submit harder than the Italian 10th Army after Operation Compass.1 
My position is the Approved Retailer Scheme should not be renewed.  Not in its current form.  This is because it is — in practice — not voluntary.  It's also anti-competitive and competition is one of the Cs in ACCC — even though I keep forgetting which one.
Every on-grid solar installer (the individual electrician) in Australia is Clean Energy Council (CEC) accredited.  The ACCC is not seeking submissions on changing this solar accreditation scheme.  Instead, they are asking for input into renewing their authorisation of the CEC's Solar Retailer Code of Conduct.  Before I show you my brief but succinct and poetically written submission, I will explain the difference between a CEC accreditation and the CEC Approved Retailer scheme.  I'll also quickly cover what the CEC is and how their Approved Retailer Scheme changed from being voluntary to de facto compulsory.  This change has resulted in reduced business opportunities for non-members as well as contributing to solar installers in Victoria being driven out of business through no fault of their own.  
What Is The CEC? 
The Clean Energy Council is Australia's peak body for solar power, other renewable energy, and energy storage.  In Nepal, peak bodies are unpleasant frozen surprises that litter Mount Everest, but in Australia, they are business advocacy groups.  Here's a definition taken straight from Wikipedia:
"A peak organisation or peak body is an Australian term for an advocacy group or trade association, an association of industries or groups with allied interests. They are generally established for the purposes of developing standards and processes, or to act on behalf of all members when lobbying government or promoting the interests of the members."
This is how the CEC describe themselves on their website:

This sounds good, but I would say this part…

…where they say they "represent and work with" solar installers hasn't really been true for several years as they have clearly acted to the detriment of solar installers that were not part of their privileged Approved Retailer group.  Before I go into this, as I mentioned, I'll explain what a CEC Accredited Installer and a CEC Approved Retailer are.  I think it's important for readers to know the difference, and it's goddamn vital for me to know, so I'd better go over it to make sure I get it right. 
What Is A CEC Accredited Installer?
A few years ago I wrote about the difference between:
 A CEC Accredited Installer, and…
 A CEC Approved Retailer.
But you don't have to go back and read that because I'll tell you the difference right now. 
Every solar installer who oversees the installation of solar systems that connect to the grid is a CEC Accredited Installer.  Or at least they bloody well better be.  Accredited installers are the only people permitted to connect residential and commercial solar systems to the grid and their installations can receive STCs from the Small-scale Renewable Energy Scheme (SRES) that lower the cost of solar power.   This subsidy is usually called the "solar rebate".  Technically, that's not the correct term for it — for a start, it's not a rebate — but a lot more people understand the term "solar rebate" than "SRES" which sounds like an expression used by kids on the internet.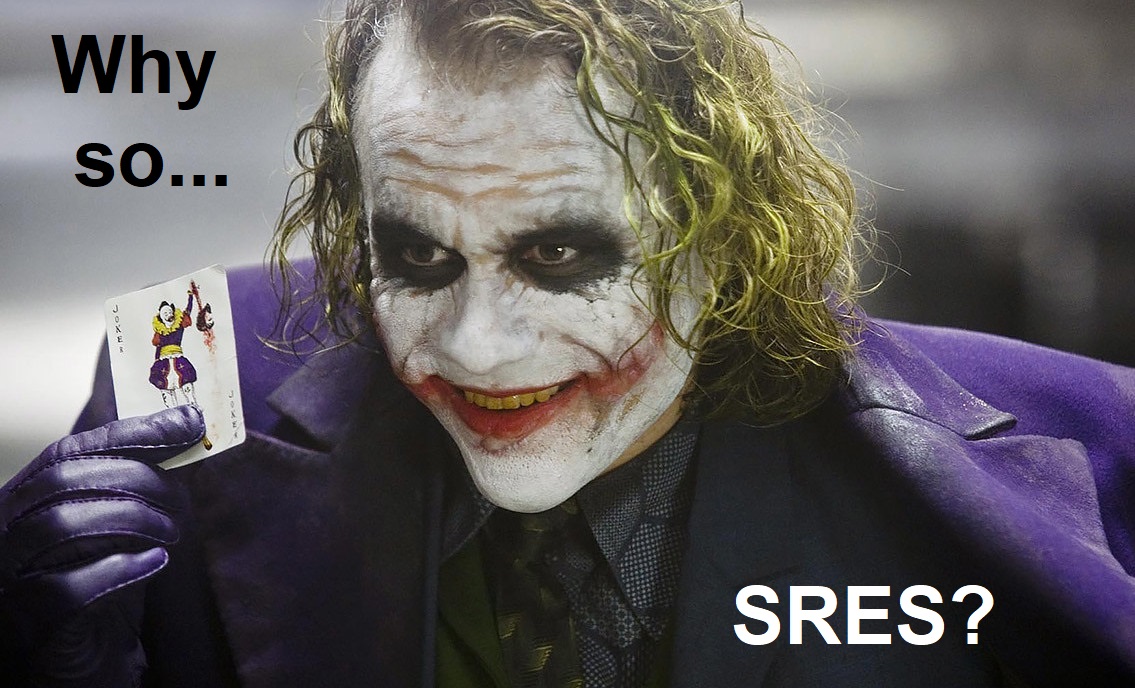 To become an accredited installer isn't easy.  It requires training and certification.  You don't want someone who doesn't know what they are doing putting solar panels on your roof in much the same way you don't want me giving you a CAT scan.  The closest I've come to using x-ray equipment is turning on the microwave and radiologists will probably say you're not supposed to leave people in the CAT scanner until the popping noises stop.  
The CEC Accreditation system ensures you can only put solar panels on a roof if you know what you are doing.  While a bad installer can cut corners and do sloppy or even dangerous work, they have no excuse because in order to become accredited they have to prove they can do an installation that's up to standard.  Opinions vary on the value of accreditation. But then some people say we should just let anyone who wants to, perform brain surgery and allow people to decide themselves whether or not to use their services. I'm actually okay with a reasonable amount of accreditation.  The ACCC decision will not affect the accreditation process. 
What Is A CEC Approved Retailer?
CEC Accreditation involves individuals but the CEC Approved Retailer scheme involves businesses.  It works as an exclusive club.  Solar installation companies that:
 Stick to the Approved Retailer code of conduct
 Do the extra paperwork being a member requires
 Pay the membership fees to the CEC
..can apply to join.  If accepted they can then use their Approved Solar Retailer status to convince potential customers they do high-quality work and are ethical in their dealings with consumers.  It takes time and money to become one, but it could be well worth it if customers decide to go with an Approved Retailer over the competition, or they are willing to pay a premium for work performed by an Approved Retailer. 
This is how the CEC describes the scheme:

When I explain its basics like that, the Approved Solar Retailer scheme doesn't sound too bad and, at the start at least, it wasn't.  Installation businesses could decide to join or not as they saw fit and customers were free to choose to use or not use an Approved Retailer as they saw fit.  While there were issues around whether or not the CEC should be running the scheme in the first place, in its early days it was not harmful to the solar installation industry or to consumers.  Unfortunately, that changed. 
Conflict Of Interest
If it seems strange to you that the organisation in charge of accreditation is also in charge of an exclusive club that solar installation businesses have to pay fees to join, I'd say you're onto something there.  There is clear potential for conflict of interests.   
The CEC is a non-profit organization, but this doesn't solve the problem.  For one thing, people tend to be more concerned with what they personally receive than if the organization they receive it from is profit or non-profit. And the more money an organization brings in the more opportunity there is for larger salaries.  But there is no need for money to be involved at all for overreach to occur.  As Shakespeare's Macbeth said…
"I have no spur to prick the sides of my intent, but only vaulting ambition, which o'erleaps itself."
I'd say the CEC Solar Retailer scheme has definitely o'erleaped itself and squished a considerable number of businesses that did nothing wrong on the way.
An Unfair Advantage
If someone wanted to start something similar such as Bob's Approved Solar Retailers or The Solar Justice League or The Avenge-solars, they are clearly going to be at a disadvantage compared to the CEC that is in charge of the accreditation process and gets heaps of free advertising as a result. 
Also, if Bob's scheme doesn't want to run afoul of the ACCC she is going to have to make sure her league doesn't use its market power to engage in anti-competitive practices. 
To prevent the CEC Approved Retailer Scheme from abusing its position, the ACCC only gave it temporary permission to exist with the requirement that the scheme is voluntary.  Because, in practice, the Approved Solar Retailer Scheme is no longer voluntary, I don't think the scheme should be renewed. 
No Longer Voluntary
Politicians tend to be a bit shit at getting stuff done.  This is because the political system rewards getting elected over actual management competence.  I know I'm making it sound like we have a bad system, but it is a lot better than what we used to have.  If you want to go back to being ruled by royalty you can always move to the UK and enjoy the reign of King Boris the Bad (hair).2
Politicians also know that even if they get everything right it's still a crapshoot whether or not the public will see it that way.  For this reason, politicians have a strong incentive to cover their arses.  This way, if something goes wrong because of their own incompetence or due to bullshit flung by internal and/or external opponents, they can claim they didn't do anything wrong.  The Approved Retailer scheme has been used for political arse covering and — to their shame — the CEC has actively encouraged this. 
There have been state subsidies for batteries that have only been available if the installer is a member of the Approved Solar Retailer scheme.  Because home batteries are fairly new this has mostly reduced opportunity for solar installers rather than destroyed existing businesses.  But this is still a bad thing that the ACCC does not approve of and — I presume — is grounds alone for them not renewing the scheme.
To their credit, some politicians have at least recognized there is a problem3 and changed the details so that adhering to a code of conduct is all that is required rather than the CEC Approved Retailer code, but this still gives CEC Approved Retailers a huge first-out-the-gate advantage.
The greatest problem has been caused by the Victorian Solar Homes Scheme.  I wrote about it here while Finn wrote about protesting against it here.  It initially gave up to a $2,225 subsidy for Victorian residential solar power systems and this was only available if the system was purchased from a CEC Approved Retailers.  If a residential installer couldn't access this subsidy they would clearly be driven out of business in Victoria, because who is going to pay around $2,000 more for a solar system if they don't have to?  By agreeing to participate in this travesty, the CEC helped damage perfectly good businesses that had done nothing wrong.  This reduced competition in the market, which is against the interests of consumers. 
It was at this point that I would say the CEC went from merely failing to do its job to promote the interests of the solar installation industry to actively working against the overall interest of the industry and the public's interest.  The ethical thing for the CEC to have done would have been to refuse to participate.  All they'd have to do is explain that they represent the industry as a whole and so any subsidies or schemes that only apply to CEC Approved Retailers would not be ethical. 
The CEC Should Use The Right Tools To Increase Industry Standards
Some people make the argument that every solar installer should meet the standards the CEC Approved Retailer scheme requires.  And that's not a bad argument to make, it's just that getting there by forcing everyone to join the Approved Retailer scheme is nuts.  If standards in the industry need to be raised as a whole, then surely that should involve stricter accreditation and more effort put into ensuring compliance with existing standards than forcing everyone to pay fees to join an exclusive group run by the organization responsible for setting standards?  I can't be the only one who thinks this idea is nuts.
If the CEC's goal was to improve the quality of rooftop solar installations and customer service then I think they went in the wrong direction with their Approved Retailer scheme.  Instead, I think it would have made much more sense to have a robust independent inspection and mystery shopper scheme that installation companies could join.  Members could then use the inspection evaluations as a marketing tool.  This is an option for what the scheme could become, but I doubt it will happen. 
Member Quality Has Declined
Many installation companies have gone to a lot of expense to become Approved Retailers.  They did this because it gave them an edge over the competition.  But decreased standards has resulted in membership no longer meaning what it used to, and this has eroded the value of their investment.  When the Victorian Solar Homes Scheme made CEC Approved Retailer membership effectively mandatory, applications to join skyrocketed.  In July 2017 there were only 43 CEC Approved Retailers in the country.  There are now 975.  Among them are a number of companies I would not recommend anyone use.  I won't put their names in print *COUGHnotevenincoughformCOUGH* but I will warn everyone that — while most CEC Approved Retailers do good work — it is no longer a guarantee of quality or good service.  These days you have to do research and check online reviews, the quality of the hardware they use and even that they have an Electrical Contractors Licence in your state4, before deciding to go with an Approved Retailer.  I'd even suggest getting multiple quotes, but then, I guess I would say that.
Solar Installers Should Not Be Hurt Further
There are installers who have put in a lot of work to become CEC Approved Retailers and they are being hurt by the lower standards and poor quality vetting of new members.  The extra paperwork they have to do and the fees they need to remain a member no longer provides the same benefit.  If everyone has to become a CEC Approved Retailer to stay in business then there is no market advantage to being one.  Anyone in an installation business in favour of compulsory membership should consider this.5
If the Approved Retailer scheme is going to continue to exist in some form, then it must actually provide value to members.  They don't want to pay fees to the CEC for no advantage.  To preserve the remaining value of being a CEC Approved Retailer and ensure it continues to have value in the future, the best thing to do may be to separate the Approved Retailer scheme from the CEC entirely so there is no connection between the two organisations.  It will also have to be genuinely 100% voluntary and receive no special favours from government subsidies.  This way the scheme can survive on its own merits.  If high standards aren't maintained then good installers will see no point in joining or remaining and the scheme will fade away.  It will still have an unfair advantage from the initial support it received from the CEC, but it's better than the current situation.
Another alternative is to simply wind up the scheme, but gradually and while maintaining high standards, so members who have done the right thing and do good quality installations don't get screwed over. 
The New Energy Tech Consumer Code Is Coming
I put this off because it's going to make things a little confusing — but the CEC intends to replace the Approved Solar Retailer Scheme with a new, but very similar code called the New Energy Tech Consumer Code (NETCC) within the next 3 years.
The NETCC's ACCC authorisation is currently under appeal in the Competition Tribunal. 'Zero Interest Finance' vendor Flexigroup is appealing the new code because it places tighter restrictions on 'Buy Now Pay Later' financing schemes.
Also, the administrator of the NETCC has not been appointed yet. Although, the CEC seems to have assumed it will administer the code as it recently advertised a position specifically to manage the NETCC.
While names are changing and there will be more focus on batteries, if the CEC administer the NETCC, I am not expecting any major planned changes in the operation of the CEC Approved Solar Retailer scheme as it morphs into the New Energy Tech Consumer Code.  As Shakespeare said:
"A rose by any other name will still have pricks."
My Submission
I said I'd show you my submission at the end of the article and here it is…
Dear ACCC… yadda yadda yadda… here is my submission:
I don't think the Clean Energy Council's Approved Solar Retailer Scheme should be reauthorised by the Australian Competition and Consumer Commission in its current form on account of how the past operation of the CEC Approved Retailer Scheme has…
 Not been voluntary in practice.
 Reduced competition which has been against the public interest.
 Has resulted in the CEC acting to the detriment of solar installation companies that are not Approved Solar Retailer members.
Not Voluntary: Various subsidy schemes — most notably the Victorian Solar Homes Scheme — have required participants to be CEC Approved Retailers to access the state solar rebate.  If you are not a CEC Approved Retailer in Victoria, your solar systems will be about $2,000 more expensive.  Because of this, membership was clearly not voluntary but a prerequisite of remaining in the residential solar business in Victoria.
In SA you cannot access the SA Home Battery scheme rebate (about $4000) unless you are an Approved Solar Retailer. If you want to be in the residential storage installation business in SA you are forced to be an Approved Solar Retailer.
Reduced Competition:  Subsidy schemes that require CEC Approved Retailer membership reduce consumer choice and are anti-competitive.
Does Not Represent the Industry:  The CEC claims to represent the rooftop solar installation industry but has taken actions to promote members of its Approved Retailer scheme to the detriment of installation companies that were not members.  This has resulted in installers being driven out of the residential business in Victoria, not for the quality of their work but simply because they were not members of a group the CEC describes in its application or authorization as "voluntary".  There was obvious potential for conflict of interest in the organization in charge of setting standards and accreditation creating the Approved Retailer group and in practice, it has been glaring. 
The current CEC Approved Retailer Scheme should either be wound down or altered significantly from its current state.  I can make a few suggestions, but the issue needs more consideration than I've given it so far:
 Wind down the CEC Approved Retailer scheme in a way that causes minimal disruption and inconvenience for existing members.
 Completely separate the existing Approved Retailer scheme from the CEC.
 Replace it with a robust, independent, inspection and mystery shopper scheme with publicly available results that provides consumers with clear information on the quality of installations. 
Any Changes?
If there is anything you think I should add to my submission — or subtract — let me know in the comments.  But make it quick, because I'm going to submit it this afternoon.