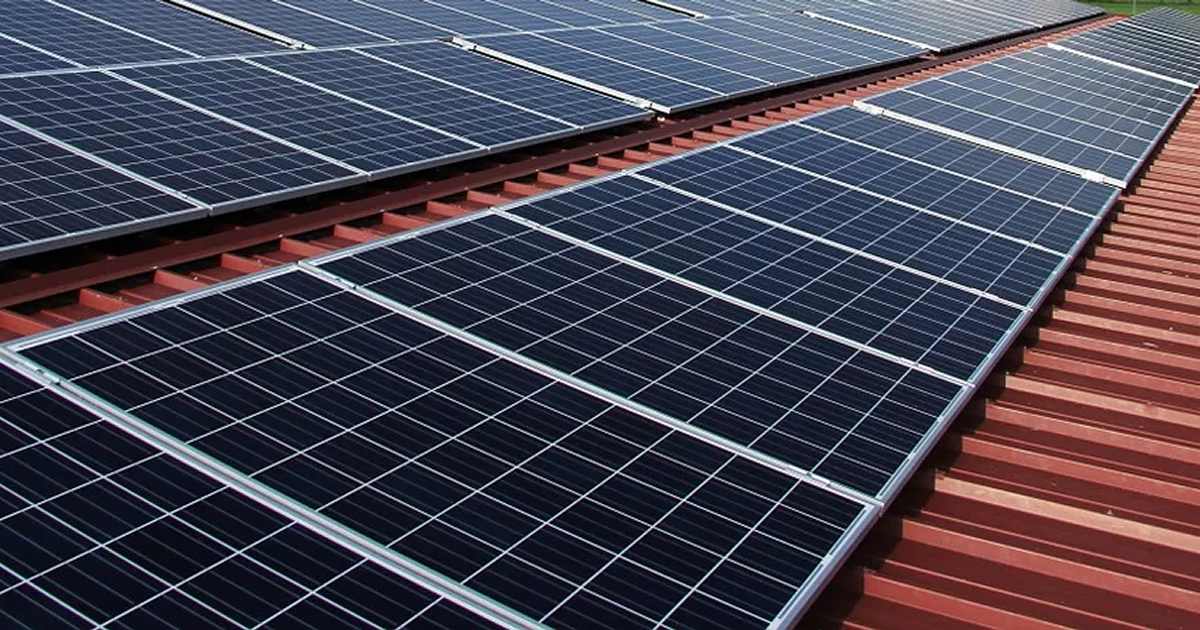 A proposed virtual power plant project intended to supply Alice Springs Town Council with more solar electricity has taken another significant step.
Earlier this month the Utilities Commission of the Northern Territory Commission kicked off a consultation period in relation to an application from RPS1101 Pty Ltd for an electricity generation licence. The company is seeking to construct, own and operate a VPP (Virtual Power Plant) consisting of a total of 2 MW of solar capacity and 684 kWh of aggregated battery storage systems.
The VPP will incorporate various premises owned and operated by Alice Springs Town Council. Electricity generated will be sold to Council under a Power Purchase Agreement (PPA), with any surplus to be sold to other retailers or generators.
According to the licence application, the project involves the installation of solar systems on the rooftops of sixteen Council buildings, including the Aquatic and Leisure Centre, Regional Waste Management Facility,  2 Council depots  and 11 sporting facilities. The Aquatic and Leisure Center already appears to have a bunch of solar panels on its rooftop – unless what I'm seeing aren't solar panels.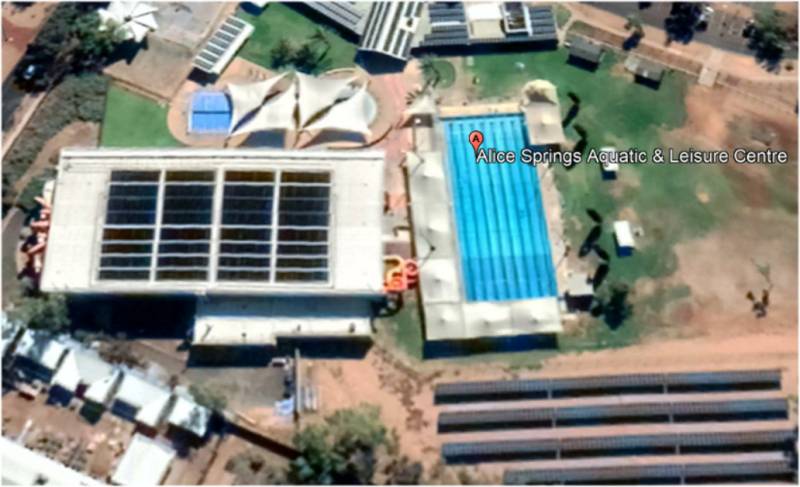 As for the battery storage aspect, there's little publicly available information other than the capacity will be spread across several systems.
Should RPS1101 acquire a licence and achieve financial close, the timeline for installation is estimated at 20 weeks from that point.
The submission period closes at 5pm (CST) Tuesday 24 March 2020 – further details can be found here.
RPS1101 Pty Ltd is part of Rimfire Group, the company that had plans to build a 10MW solar farm nearly Batchelor, 100 kilometres south of Darwin. However, that project appears to have been sold or otherwise transferred to Tetris Energy. Rimfire Group also operates Rimfire Energy, an electricity business that has been operating in the Northern Territory since 2014. It also dabbles in solar energy installations, primarily commercial and home systems.
A Solar Town Like Alice
In 2018 Alice Springs Town Council installed its first ground mounted solar array at Alice Springs Aquatic and Leisure Centre (175kW), bringing Council's total solar capacity at that point to 575kW. In its Climate Action Plan 2018 – 2021, Council stated an aim of sourcing 50% renewable energy by 2021. The VPP project, should it go ahead, could take it well past that – potentially to 100% for electricity supply.
Council was also a pioneer in promoting residential PV uptake within its boundaries, with the Alice Solar City project that ran from 2008 to 2013. During the program, a  total of 700 systems were installed on homes and businesses.
The largest operational solar power project in Alice Springs is Epuron's Uterne solar farm. Stage 1 commenced operations in 2015 with 1MW capacity and was subsequently expanded with an extra 3.1MW capacity on land adjacent.
Alice Springs is also home to the Desert Knowledge Australia Solar Centre that has been operating for more than a decade; gathering information on the performance of solar panels in a desert environment.