Well, that's it.  They have made their decision.  The Andrews Government in Victoria had a clear moral choice.  They could either…
 Admit they made a mistake with the Victorian Solar Homes Rebate, fix it or scrap it altogether and prevent hundreds of solar installation businesses from going under because of their incompetence.
Pull a Donald Trump and declare the solar industry is actually winning bigly and anything you may have heard to the contrary are just rumours spread by Mexicans and traitors.
Unfortunately, they chose poorly.
Promoting Home Solar By Destroying Home Solar
I am upset because I was hoping yesterday, on August the 1st, the Victorian Government would either fix their horribly broken solar rebate scheme1 or just scrap it altogether.  They did not and continued with the same bullshit that is driving businesses bankrupt and harming families through no fault of their own.
The Victorian Government set out to help the residential solar power industry — without being asked — and is instead destroying it.  On their current course there will be massive job losses in the industry in addition to those that have already occurred.  The loss of competition will result in Victorians paying more for solar than they need to.  Everyone loses, including the environment.
When the Andrews Government said they wanted to promote the installation of rooftop solar on homes,  I believed them.  They said it was a $100 million scheme.  You'd think with a clear goal and that much money it would be impossible to fail.  Instead, they — for no good reason — decided to snatch defeat from the jaws of victory, sharpen it into a shiv, and stab the solar industry in the back with it.
I don't know what they were thinking when they designed the scheme but I probably could have told them they were on the wrong track when I was 8 years old.  I can believe politicians would be stupid enough to make policy this bad, I can't understand why they're not trying to fix it, as every day that passes is costing them votes.
While I can believe some politicians are this stupid, where was the oversight from the ones who know how a sausage is made and want their party to win the next election?  And where was the Victorian Public Service?  Has it been so badly gutted there was no one left to say,
"No Minister, if you do that you will destroy the industry instead of helping it."
Or at the very least say,
"That's very courageous of you, Minister."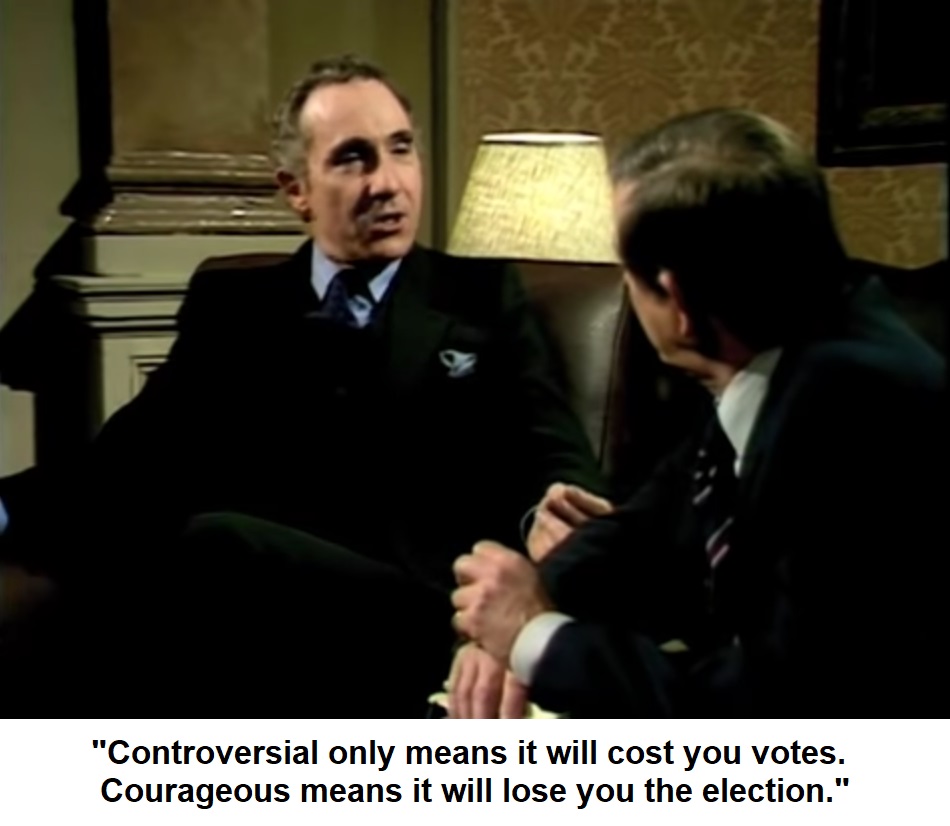 I think it was Lenin who said,
"You can't make an omelette without breaking a few eggs."
But no eggs needed to be broken at all.  The point was to help the eggs.  But the Victorian Solar Homes Scheme has been smashing eggs like a weasel with a hammer.
The Anti-Subsidy Subsidy
You'd think it would be pretty easy to subsidise something in order to get more of it.  For example, you could say:
"If you install rooftop solar we will give you $1,000."
Or you could make things a little more sophisticated and say:
"For every kilowatt of rooftop solar power you install we'll give you $150 up to a maximum of $1,000."
That's simple, easy to understand, and the required information — who has had solar installed and how much — is already collected.  It would be hard to make a mess of it and it's the sort of scheme that would result in your goal being achieved.
With $100 million available that would be enough to provide subsidies for more than 100,000 homes.  But because you don't want to suddenly stop it and disrupt the industry, you could taper it off as the funds are used up and maybe over 200,000 homes out of Victoria's 2.5 million will get some amount of subsidy — or rebate as it's being called.
And that would be a subsidy scheme with next to no overhead because it piggybacks on the Small-scale Renewable Energy Scheme (SRES)2 that already exists.  And this means I just came up with a better subsidy scheme than the Victorian Government in 5 minutes while blind drunk at 3:00 am in the morning.
But let's assume you don't think $1,000 is enough and you want it to be a maximum of $2,225.  Well, that's fine, you can do that.  You have $100 million dollars.  Just increase the amount and give it to fewer homes.
But let's also say that when you said it was a $100 million dollar scheme it was a complete lie.  That amount of money has not been set aside to fund the scheme and the only way you can provide it is if your party stays in power for the next 10 years.  That's obviously not guaranteed and is less likely now.
So if the amount of funding you actually have is limited but you still want to offer up to $2,225 you might have the brilliant idea of limiting the amount of rebates that are available each month.
Congratulations.  You've just boarded the train to Cock Up City.
If you offer a $2,225 rebate in order to increase the amount of solar power installed, then no one is going to want solar without it.  After all, you'd have to be an idiot to refuse a couple thousand dollars of free money.  So unless there are more than enough subsidies to meet the increased demand — that is, the number is effectively unlimited — then the amount of subsidies offered will limit the number of installations when your goal is supposed to be to increase them.  This means the Victoria Solar Homes Rebate is working at cross purposes to itself.
When the rebates made available last month were all snatched up within three days and a piss-weak attempt was made to "fix" the problem this month by increasing the number by 10% and they were all gone in less than 2 hours, it means you have cocked up so much your todger is asphyxiating in the cold dark depths of space.
So Much Red Tape
No one is going to want rooftop solar power without a rebate, but if installers can go to work on those that have been approved that might be enough to keep them in business.  But that's not possible because of the massive amounts of red tape the scheme is swaddled in.  It is ridiculous and has made a bad scheme horrendous.
I'd go into detail, but it makes me so angry I just want to scream at the top of my lungs, "Hey, what's going on?"
We All Make Mistakes — Just Not This Bad
We all make mistakes and politicians are people just like us — except they have personality disorders.  But it's one thing to make a mistake, recognize you've screwed up, and then take steps to fix it.  It's another to be a complete dick, dig your heels in, and deny there's a problem.  To err is human, but to let people suffer because you refuse to admit you've made a mistake is arsehole.
If the Andrews Government wants to survive they need to get rid of the mini-Trumps, arseholes, and liars.  They can't kick out members of State Parliament, but they can stop them from producing policy that destroys businesses, is unnecessarily costly, and does the opposite of what it's meant to achieve.  If they can't do this and can't fix their mistake, I will assume the state government is rotten all the way to the top.
I never thought that Victorian Labor would be worse for distributed solar than the coal chucklehead heavy Liberals, but they have managed to prove me wrong.3
Footnotes
It has been changed so it is no longer a rebate and is instead a subsidy.  But we have been pushed past the point of caring about such niceties. ↩
The SRES lowers the cost of solar power through the creation of renewable energy certificates called STCs.  This is often referred to as the "solar rebate" even though it hates being called that. ↩
I have no faith in the Liberals, I just think they would have left solar alone and so this horrible sordid mess would have been avoided.  Of course, they could have created a horrible sordid mess of their own, but I find it hard to believe they could have topped this one. ↩