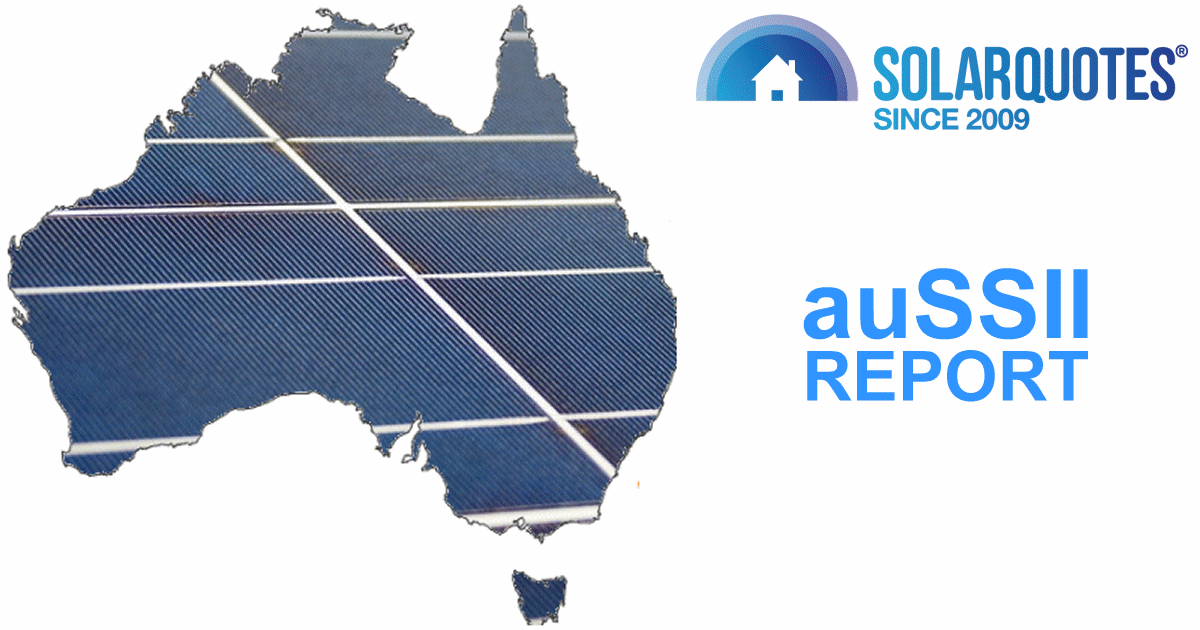 March 2020 was a month unlike any other, but there were still plenty of Australians interested in solar power – with some perhaps spurred on by the prospect of bigger electricity bills through staying at home.
As the impact of COVID-19 started to really take effect, some put going solar on the backburner. But that started to change at the end of the month. Maybe more Australians are realising now is actually a very good time to install solar panels and that solar installers haven't put down their tools. We Australians are a pretty innovative and adaptable mob, and with added electricity costs through staying at home on the horizon, solar energy is looking to be an even better investment than ever.
Here's what Australians were looking for in March, based on thousands of quote requests we received during the month.
Preferred System Size
For March, 79% of those using our service with a system size in mind wanted details on a 6kW solar system or larger; same as in February and just a little higher than January's 78%. Interest in 3kW or 4kW systems was just 6% combined.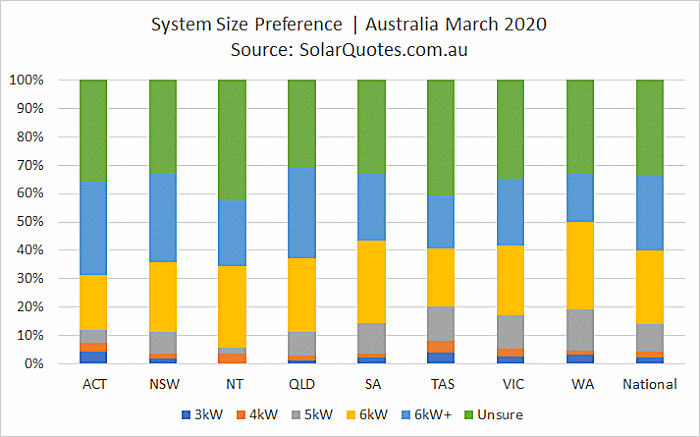 Solar Purchasing Timeframe
This was interesting – 22% were wanting to purchase a PV system immediately; up significantly on February's 19% and just shy of the 23% in January. So, a bit more eagerness to install solar panels and 98% who submitted for quotes were considering a purchase any time from now and within 3 months.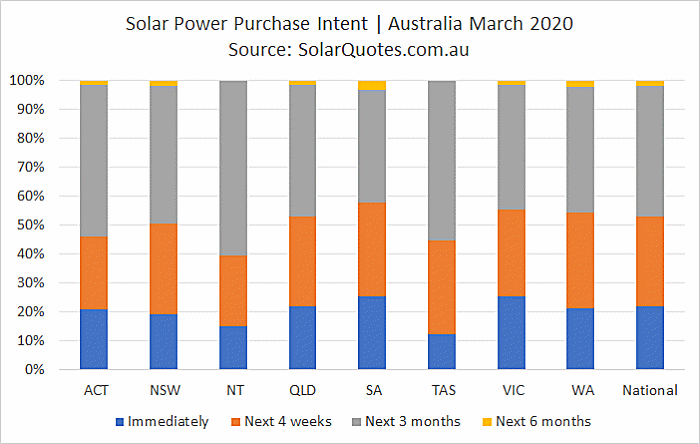 Quality vs. Cost
Close to 14% had a preference for a "top quality" (most expensive) solar power system, not much different to the last few months. Also pretty static were the proportion wanting a system offering a balance between quality and cost (~79%), while ~8% wanted details on a budget system – but a good quality one.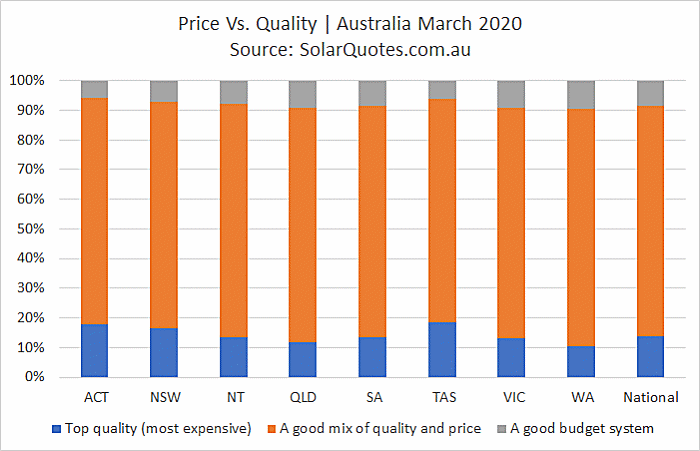 Advanced Consumption Monitoring
SQ founder Finn Peacock is a big fan of advanced solar monitoring – find out why. Last month, 65% expressed an interest in this option, same as in February and January.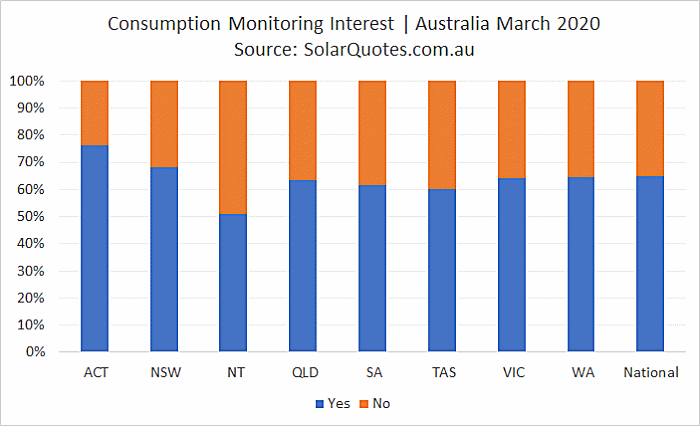 Interest In Microinverters
A microinverter is a miniaturised solar inverter that attaches to the back of or is situated next to a solar panel – one is used per panel. You can learn more about microinverters here.
Last month just over 16% of Australians using our service showed an interest in microinverters compared to 18% in February.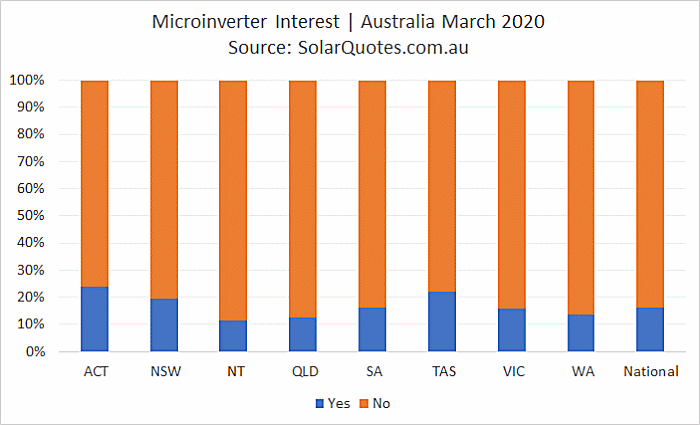 Battery Ready PV
This was also a bit of a surprise. Only 9% wanted a battery-ready system, a big drop from February's 19%, which was also down on January's 24%. Almost all solar power systems are considered battery-ready anyway, but this question is asked on the quote request form to assist potential providers with system design aspects.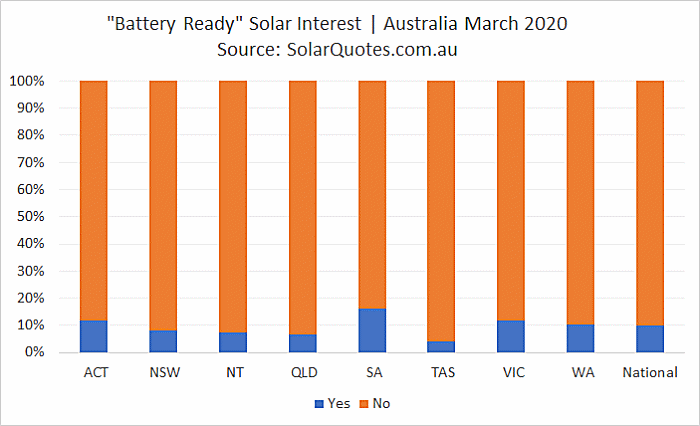 Concurrent Solar And Battery Installation
There was a noticeable uptick in the proportion wanting a solar battery installed at the same time as their solar panels – nearly 8% in March. This figure usually sits at around 6%. Even at 8%, it's still a small figure – and this is in part because solar batteries are still pricey and simply don't provide the bang for buck solar-only does. You can see what we mean by using SQ's solar and battery calculator.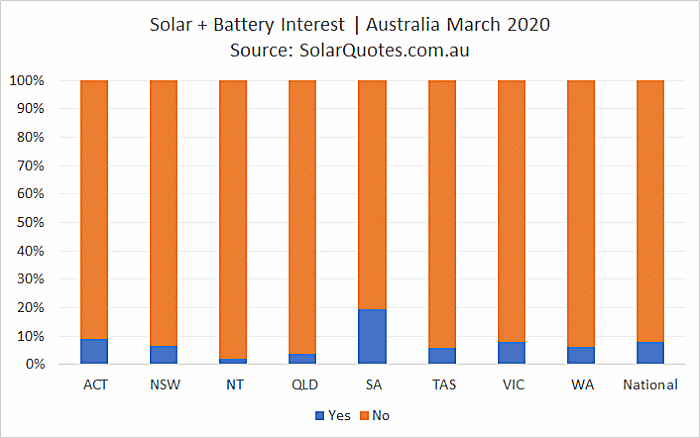 Battery Capacity Preference
For those who wanted a concurrent battery installation and had a size (kWh capacity) in mind, 15% were interested in 1-5kWh (February: 16%), 45% in 5-10kWh (February: 41%) and 40% in 10kWh+ (February: 43%).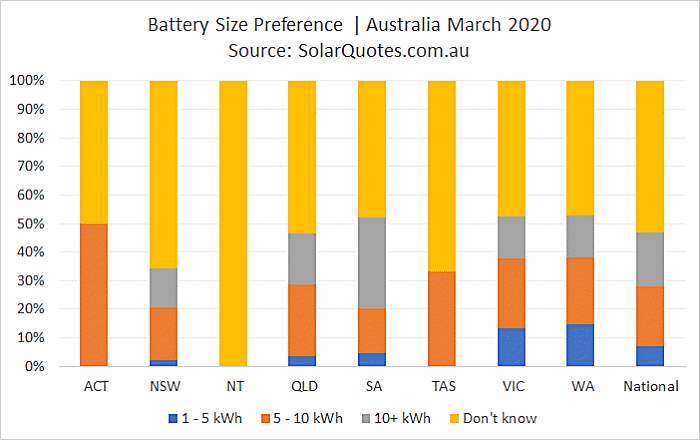 Primary Energy Storage Application
In March, 6% of battery-related requests indicated backup as the primary application (4% in February), 33% in minimising grid use (big drop from February's 44%), while 61% were wanting it for both applications (52% in February).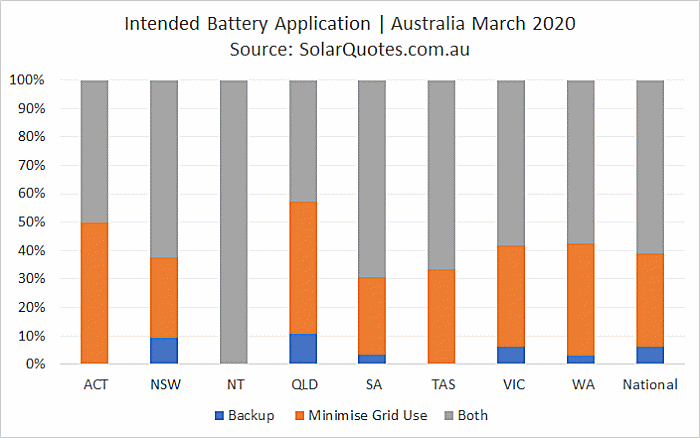 Quarterly Power Bills
Where electricity bill amounts were known, 46% of Australians noted their costs were between $500 and $1,000 a quarter on average (same as February) and just under 12% were paying more $1,000 a quarter – a little less than in February and up from 10% in January. These figures might change significantly in the months ahead due to more people staying at home under social distancing guidelines and other fallout from COVID-19.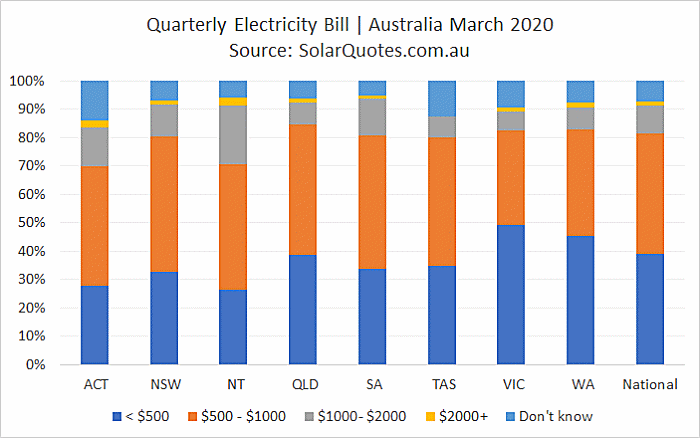 auSSII Report Source
This report is based on the input of thousands of Australians using our service each month to request solar quotes matched to their requirements from up to three carefully pre-vetted solar providers.
11 Years Of Superior Solar Sales Leads
Since 2009 SolarQuotes has been providing solar sales leads that are a cut above the rest. What makes SQ leads different? Find out here.
Reproducing Content From The auSSII
You're welcome to reproduce content from the auSSII reports but attribution to SolarQuotes and the page from which the content was sourced is required in any reproduction.