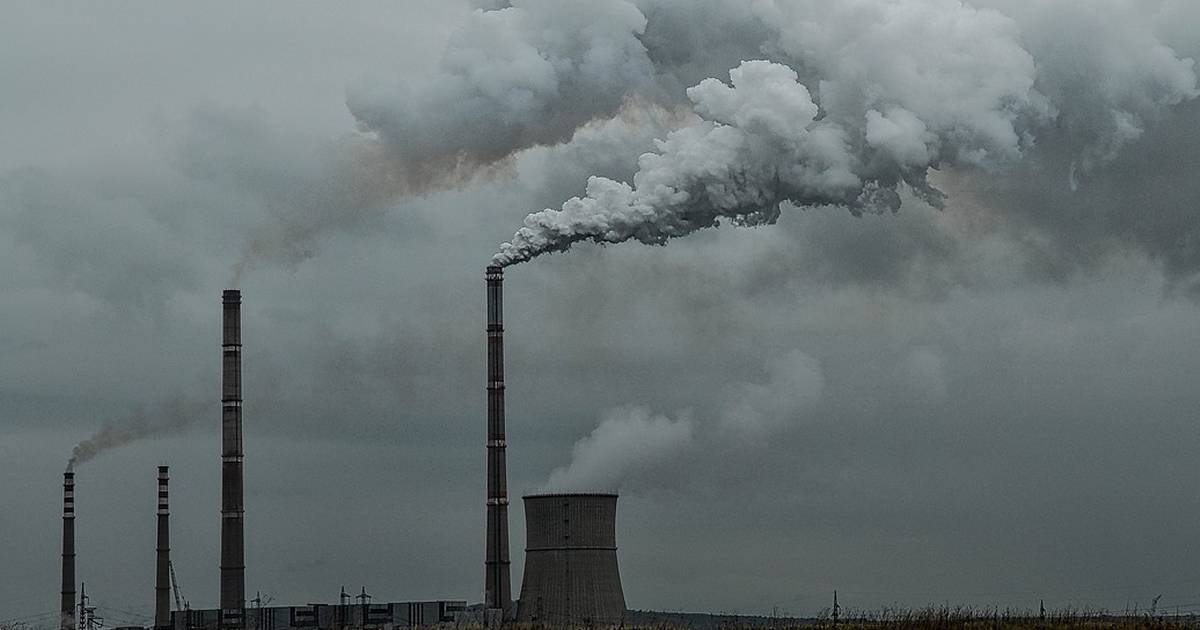 One of the excuses for not taking real climate action in Australia is the argument that in the scheme of things, Australia is a bit player in emissions. A new report from The Australia Institute (TAI) shows that's not the case.
It's not just what we generate here that counts, but what we export. The TAI says Australia is the world's third largest fossil fuel exporter, behind only Russia and Saudi Arabia, and accounts for 7% of all fossil fuel exports.
The CO2 potential of Australia's fossil fuel exports in 2017 was a whopping 1.147 billion tonnes.
In terms of coal, Australian exports have more than doubled over the last two decades. While coal exports peaked in 2015, some believe they will again increase with government support and there are proposals for 53 new coal mines in the works.
"Australia has a unique opportunity and obligation to face up to the climate crisis through policies to manage a decline in its carbon exports, starting with a moratorium on new coal mines," says Richie Merzian, Climate & Energy Program Director at TAI.
Domestic Emissions High And Climbing
Our domestic emissions are nothing to be proud of either. While Australia has just 0.3% of the world's population, it generates 1.2% of global emissions states the report, giving our comparatively small country the dubious distinction of being the 14th largest emitter globally.
Currently Australian greenhouse gas emissions per capita are the highest in the OECD, are among the highest in the world and are continuing to rise. The only countries with higher per-capita emissions are small petro-states: Qatar, Trinidad and Tobago, Brunei, United Arab Emirates, Kuwait and Bahrain.
In addition to the emissions we produce right here, there's also those associated with the goods we consume in Australia that are manufactured overseas.
Even with the Morrison Government cooking the books by using "carry-over" credits from the Kyoto Protocol, Australia is not on track to meet its target under the Paris Agreement says The Australia Institute.
The TAI's report, High Carbon from a Land Down Under, can be viewed here.
Australia A "Deviant"
Commenting on the report, the Climate Council says Australia is a "deviant on a global scale".
"This report highlights that what Australia does on climate change really matters and, currently, we are not doing our fair share," said Climate Council Head of Research, Dr Martin Rice. "We can't continue to burn and export fossil fuels like coal, oil and gas. We need a transition plan to position Australia to become a global renewables powerhouse and advance a new economy."
Renewable Energy Export Opportunities
Even without fossil fuel exports, Australia can still export energy – and solar power can play a role. For example, Sun Cable's proposed Australia-Singapore Power Link (ASPL) near Tennant Creek in the Northern Territory involves a 10 gigawatt solar farm with 20-30 gigawatt hours of battery storage. It's envisioned some of its output will be exported to Singapore via a 3,800-kilometre high-voltage direct current (HVDC) cable.
There's also the massive Asian Renewable Energy Hub (AREH) project that has again upped its potential wind and solar energy capacity to 15GW and shifted in focus to hydrogen production for domestic use and export. However, SQ's Ronald doesn't think the potential for hydrogen exports is quite as rosy as it has been portrayed.