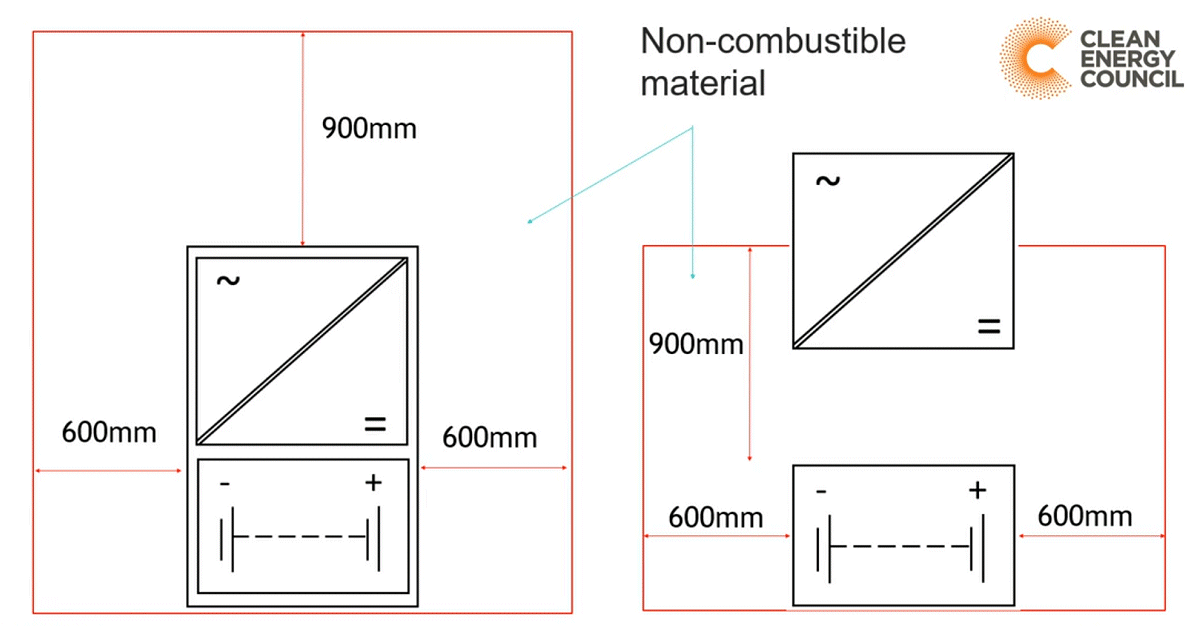 A standard covering new battery installations in Australia was published by Standards Australia last week – and while a lot of work has been done since the draft, some aren't happy with the final product.
"AS/NZS 5139:2019 – Electrical installations – Safety of battery systems for use with power conversion equipment" sets out general installation and safety requirements for battery energy storage systems (BESSs).
"Given there has never been an Australian standard for this new technology, developing this guidance has been a huge task and is a testament to the dedication of those involved," said Standards Australia Head of Stakeholder Engagement, Daniel Chidgey.
According to the Clean Energy Council, AS/NZS 5139 will not become mandatory until the Wiring Rules, AS/NZS 3000, reference it or individual jurisdictions choose to amend their regulations. The Wiring Rules are expected to be published sometime in the first half of next year. Once mandatory, the standard will supersede the CEC's current Battery Installation Guidelines.
While the new standard goes towards further improving the safety of solar battery systems installed in Australia, there are some parts of the document that have caused significant controversy – particularly in relation to the requirement for protection against the spread of fire.
The "Cement Sheet Rule"
The Clean Energy Council states clauses 4.2.4.2 and 5.2.4.2 (Barrier To Habitable Rooms) in AS/NZS 5139 indicate that if a CEC-approved battery1 is to be installed against a combustible wall where there is a habitable room on the other side, a non-combustible material such as a cement sheet needs to be placed between the wall and the battery. The non-combustible material must extend 600mm to the left and right of the battery and 900mm above it.
Walls that are brick, tiles, concrete or any material that has been tested to AS 1530.1 don't require the additional protection in the case of CEC-approved batteries2, but other issues such as eaves with exposed wood need to be taken into consideration.
A "habitable room" includes a bedroom, living, lounge, music, television, kitchen or dining room (among others). A full list of what are considered habitable and non-habitable (e.g. bathroom, laundry) rooms can be found in the Building Code of Australia.
A video explaining the rule in more detail is available in the CEC members' area.
Rule To Be Challenged
In the original draft standard for home battery storage published in early 2017, pretty much all batteries would have been required to be installed in a separate enclosure. That is no longer the case.
However, the requirement that made the final cut will mean added costs for some battery installations – a cost many in the industry believe is not warranted, including the Clean Energy Council.
"We will continue to work with our Clean Energy Council Directorates, Members, our Installer Reference Group and Standards Australia to review and refine these areas," states the CEC. "This includes engaging with key voting bodies to improve their understanding of the high level of safety inherent in professionally manufactured battery systems and the challenges that arise from these clauses as well as playing an active role in the revision of the current Battery Best Practice Guide."
Standards Australia has also indicated AS/NZS 5139 may change.
"The work on battery storage standards in Australia will continue, with this being a new standard it is expected there will be future refinement as the industry evolves," said Mr Chidgey.
Another sting in the tail of the new standard is the cost – just over $300 for the PDF version. SQ's Ronald has previously commented Australian Standards documents should be free.
Footnotes
Non-approved batteries are subject to more stringent rules ↩
On the SQ solar battery comparison table, Clean Energy Council approved batteries are indicated with a CEC logo ↩