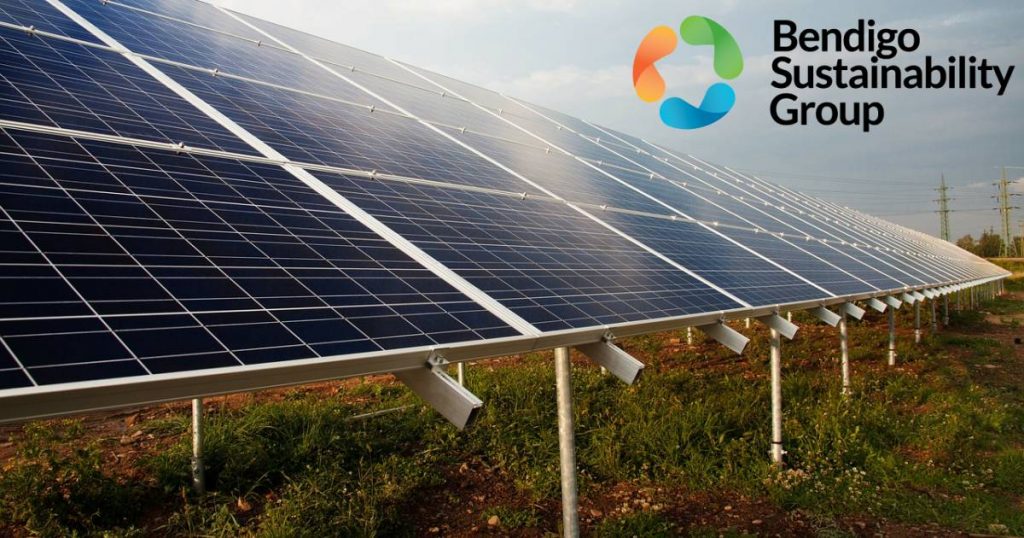 Bendigo Sustainability Group (BSG) is seeking expressions of interest from land owners prepared to lease a section of their properties for the purposes of a large-scale community solar project.
BSG is developing a 2MW community solar farm in the region and has set its sights on building other similar facilities within the local area and across central Victoria.
"It's intended that the income generated by the farm will remain in the Bendigo region, provide local employment and help reduce our carbon emmissions [sic]", says BSG. " We are working on an arrangement that the community will be able to buy the electricity generated from the farm via Victorian based retailer."
BSG wants to hear from land owners interested in leasing 10 to 15 hectares for 25 years, preferably within the City of Greater Bendigo or on the Bendigo side of adjacent local government areas.
On its wish list is land adjacent to a public road, and directly under or next to a Powercor 22 kV three-phase powerline with access to an existing pole. The land will need to be flat or gently undulating, already cleared of trees and suitably zoned. It's also important to BSB that  neighbours "would embrace and not object to a community scale solar farm". Further details can be viewed here.
BSG's Other Community Solar Efforts
BSG has also been developing other community solar power projects through an initiative where local residents and businesses sponsor solar panels at  $300 a pop. The system recipients make payments under a 10-year agreement, and the revenue goes towards maintaining and funding more community owned renewables.
Among the projects:
Bendigo Archive Centre – 30kW
Bendigo Tramways Depot – 50kW
Bendigo Discovery Centre – 11kW
Bendigo Library – 20kW
Eaglehawk Badminton and Table Tennis Stadium (EBTTS)
Community Housing Limited units in Golden Square
The last two projects we mentioned in 2018 and were subsequently both fully funded.
Bendigo Sustainability Group has also played an important role in promoting solar power uptake generally in the region. Bendigo now has more than 3,100 small scale PV installations (<100kW capacity), representing a collective capacity north of 14MW.
Another community solar energy initiative in Victoria recently looking for land to lease is Renewable Newstead. It was seeking expressions of interest from landholders with parcels of 20 hectares or less in the 3462 postcode for a proposed 2-10MW facility that may include battery storage. Renewable Newstead's project will receive $1 million towards the construction of the facility from Victoria's government.