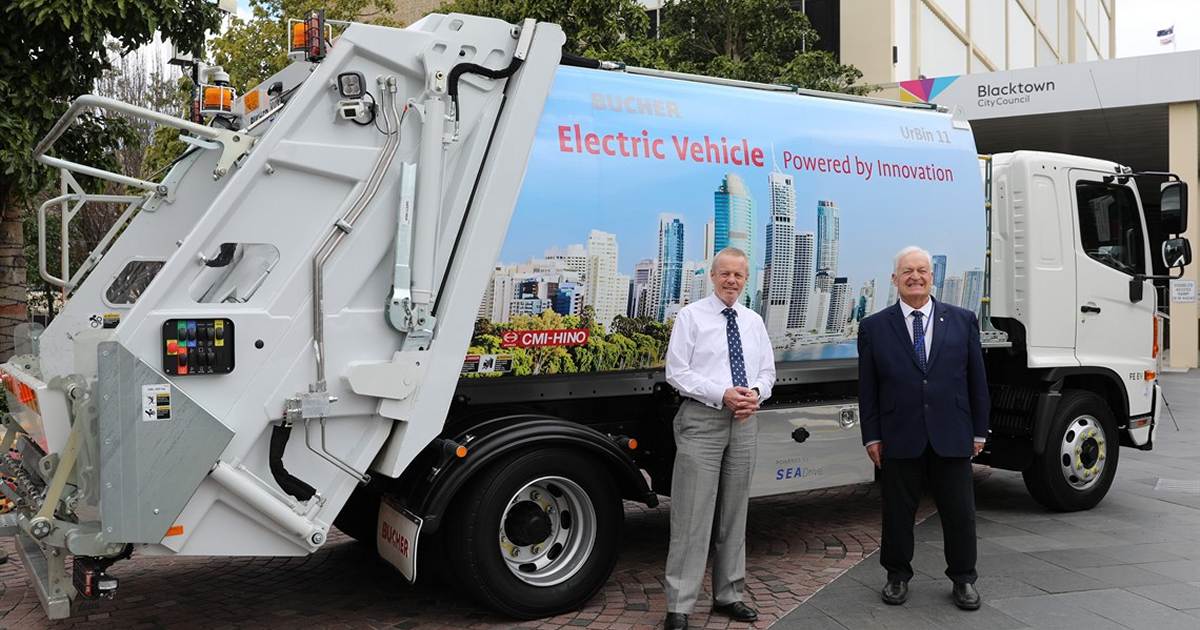 Sydney's Blacktown City Council is taking more steps towards its emissions goals with the boosting of its solar capacity and the trial of an electric garbage truck.
The Hino FE truck pictured above has been operating in the area for the last couple of weeks. The truck been fitted with Australian manufactured SEA-Drive electrification technology and has 10 cubic metre rear loading waste compactor. According to Mayor Tony Bleasdale, drivers of the electric truck have been impressed with its quietness and ease of operation.
"We anticipate that Council will add more electric and alternate fuel vehicles to our fleet in the near future." said Mayor Bleasdale.
Assuming Council keeps the truck after the trial, the electricity used to charge it will become increasingly greener in the time ahead.
In February this year, Blacktown City Council voted in favour of a target of 100% renewable electricity for its operations by 2025 and zero-net emissions by 2030 for its operational electricity, fuel and gas use.  It also requested the State Government allow Councils across New South Wales to increase the annual rate cap by 1% to help fund climate change adaptation and emissions reduction initiatives such as boosting renewables.
Installing Commercial Solar With Zero Up-Front Costs
We mentioned back then that in terms of solar power there were zero up-front cost options such as Power Purchase Agreements (PPA) – meaning no rates increase or other sources of funding are necessarily required for a council to go solar. A PPA is where a third party installs, owns and operates the system and the electricity purchaser only pays for the energy consumed, which is usually charged at a significantly lower rate than mains grid supply.
Last week, Blacktown City Council announced another 1,876 solar panels will be installed across a number of its buildings under a Power Purchase Agreement with Solar Professionals.  The additional 707kW of solar power will more than double Council's current rooftop solar capacity.
"This rooftop solar installation project reduces Council's electricity use by nearly 3% per year, reduces Council's power bill by $170,000 per year and reduces CO2 emissions by 563 tons per year, equivalent to 2,246,658 kilometres in a small car – truly a win, win, win," stated Mayor Bleasdale.
… and at no up-front cost to Council.
Another approach to solar energy councils can consider when they don't have a stack of cash available is a revolving fund. This is where an initial investment is made in a system and then part or all of the savings from it go towards installing more PV. As the number of systems grow, so to do the savings and the acceleration of installations until whatever target has been set is reached. Given the decreasing cost of commercial solar and cheap finance available at the moment, it's a very good time to be seeding such a fund.