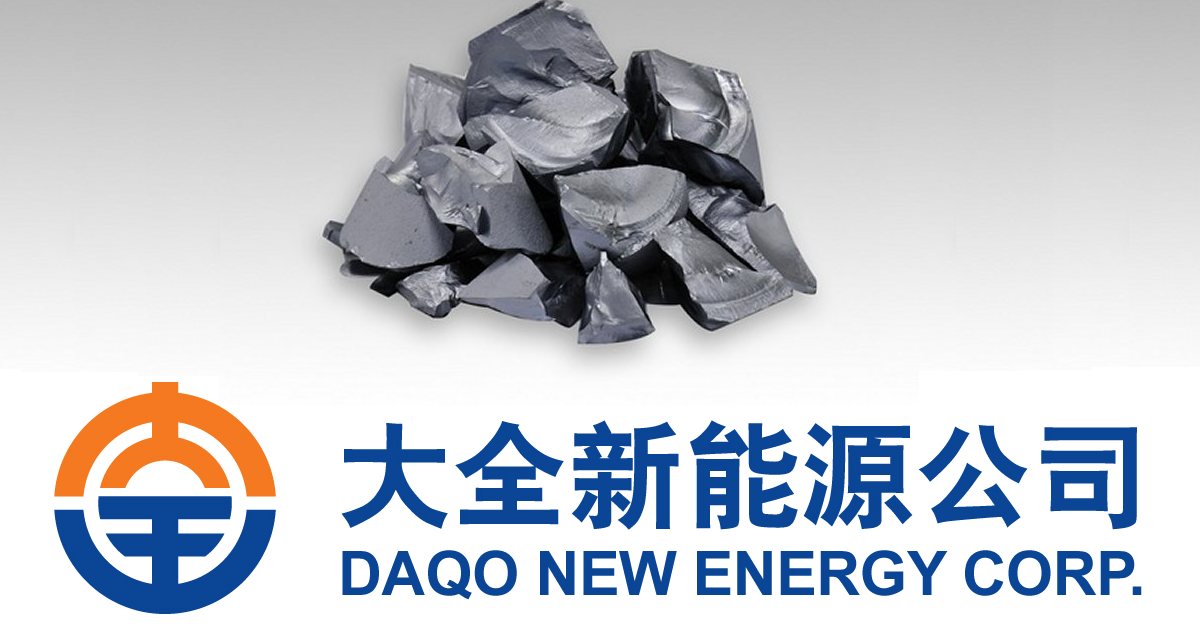 Solar polysilicon giant Daqo New Energy has announced another significant supply agreement and published its 2021 fourth quarter and fiscal year results.
Polysilicon is a material used in the manufacture of photovoltaic cells used in solar panels. China's Daqo currently has a total polysilicon nameplate capacity of 105,000 metric tonnes (MT) and supplies multiple major ingot, wafer, cell and panel manufacturers.
Under a new supply agreement with an unnamed "leading solar manufacturing company", the firm announced yesterday subsidiary Xinjiang Daqo will supply 30,000 metric tonnes of high-purity mono-grade polysilicon between January 2022 and December 2026
"With this contract and other existing contracts, our available capacity of this year has already been fully booked," said Daqo CEO Longgen Zhang.
Mr. Zhang said the company would be accelerating its capacity expansion to help better cater to the fast-growing solar PV market.
The mention of Xinjiang will likely raise some eyebrows and trigger some frowns over previous reports of forced labour in the Xinjiang region, an autonomous territory in northwest China home to ethnic minority groups including the Turkic Uyghur people. Daqo has previously addressed these concerns, stating the use of forced or prison labour was morally abhorrent and inconsistent with its goals.
But perhaps issues surrounding Xinjiang are a reason why the recipient of this latest supply agreement wasn't named.
Daqo Unaudited 2021 Q4 And Full Year Results
The following are some top-line results for Daqo New Energy for Q4 and the full year.
For Q4 2021:
Production volume of 23,616 MT, compared to 21,684 MT in Q3 2021
Sales volume of 11,642 MT, compared to 21,183 MT in Q3 2021
Average total production cost (USD) $14.11/kg, compared to $6.84/kg in Q3 2021
Average selling price was $33.91/kg, compared to $27.55/kg in Q3 2021
Revenue of $395.5 million, compared to $585.8 million in Q3 2021
For the full year:
Production volume of 86,587 MT, compared to 77,288 MT in 2020
Sales volume of 75,356 MT, compared to 74,812 MT in 2020
Revenue was $1,678.8 million, compared to $675.6 million in 2020
Gross profit was $1,097.2 million in 2021, compared to $234.0 million in 2020
Given sales volume for the full year was only up slightly, it makes the revenue figure even more eye-popping.
Polysilicon spot prices were below USD $7/kg in July 2020, but a series of events including increased demand, impacts from the pandemic and a couple of factory fires saw it skyrocket to as high as US$36.64/kg at the beginning of December. While polysilicon prices eased in late December to around $32.00 per kg, they've been creeping up again – $33.33/kg was noted last Thursday.
New production capacity has been brought online by various companies in recent months, and there's a bunch more in the pipeline – but how long these high prices will be sustained is anyone's guess as we learn to expect the unexpected.
Commenting on the big sales dip in Q4 compared to Q3, Mr. Zhang stated:
"After extensive analysis of long-term supply and demand dynamics, we believe that the lower utilization level in the wafer sector was due to seasonality impact and temporary in nature."
He noted the solar market saw a strong rebound in end-market orders in January, and wafer sector utilisation and demand quickly resumed to normal levels.
There was also a big increase in average total polysilicon production cost in Q4 compared to Q3 – more than double. Mr. Zhang said this was largely due to the increase in the cost of silicon powder, a raw material that increased from $2.58/kg in the third quarter to $8.68/kg in the fourth. Start-up costs related to Daqo's Phase 4B facility also had a temporary impact.
Looking ahead, Daqo New Energy expects to produce approximately 31,000MT to 32,000MT of polysilicon during the first quarter of this year, and 120,000MT to 125,000MT for the full year.
Daqo's full unaudited 2021 Q4 and fiscal year results can be viewed here.