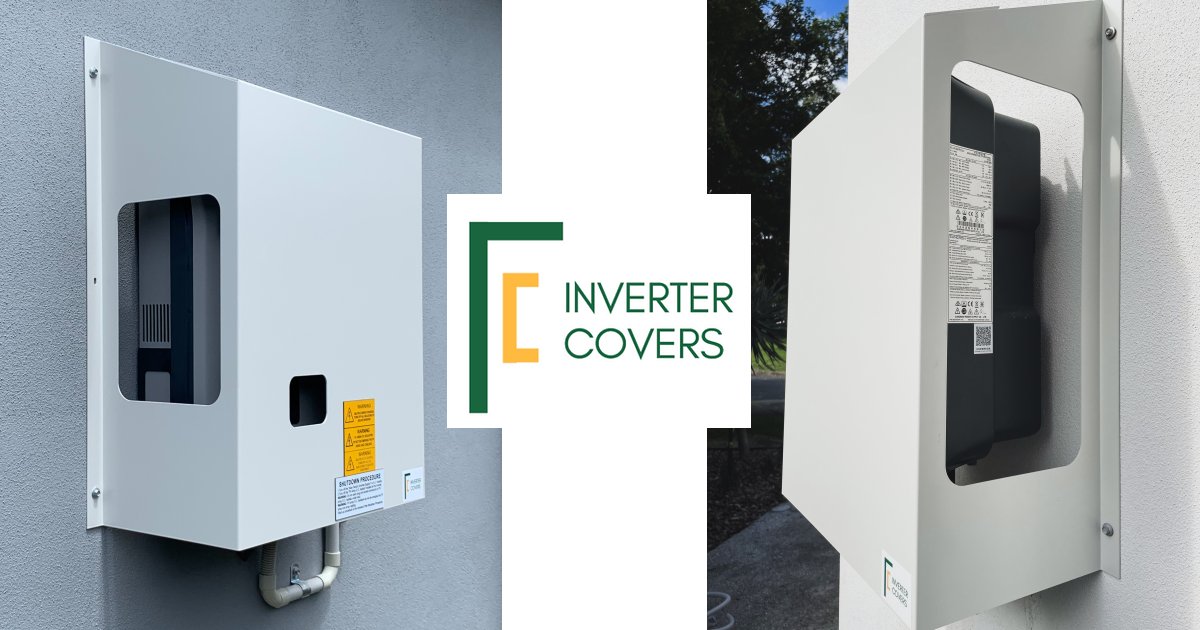 If your solar inverter is installed in direct sunlight, its performance, longevity and warranty may be at risk. It needs to be shaded.
When we think about solar power systems, usually the first component that springs to mind are solar panels. But solar inverters deserve an equal star billing as all the electricity generated by all the panels passes through this device, which converts it from DC to AC current suitable for use in your home and exporting to the mains grid. This is a function a good inverter should perform reliably day in, day out for many years under all sorts of environmental conditions.
But as robust as these devices can and should be, a solar inverter should never be mounted on a wall where it will be in full sun, as a hot inverter won't perform as well and it can shorten the unit's lifespan. Furthermore, installing an inverter where it will be subject to direct sunlight can void the warranty.
If there's not a naturally shady spot, a wall with enough eave overhang to cast sufficient shade or garage where the inverter can be installed, up until relatively recently there weren't a lot of options aside from cheap plastic covers and custom made/DIY solutions.
That began to change with the introduction of inverter shading devices such as the Newcastle-made Sunny Covers we mentioned last year. But Sunny Covers isn't the only show in town for heavy-duty inverter shade protection.
FC Inverter Covers
Veteran solar installer Matt McKinley, whose company has completed more than 10,000 solar installations during the past decade, came up with his own product after seeing many inverters dying before their warranty period had expired due to the impact of direct sunlight.
Designed and manufactured on Queensland's Gold Coast (Burleigh Heads), FC Inverter Covers enable optimum airflow to prevent overheating and maintain accessibility to screen displays.
"The protection provided by FC Inverter Covers minimises an external solar inverter's exposure to the elements, greatly increases their life and ensures the likelihood of maintaining one's warranty," said Mr. McKinley.
Mr. McKinley says he has received written approval from Fronius, Sungrow and GoodWe stating FC Inverter Covers comply with their installation requirements and can be installed, and is working on approval from SMA. There's also a range of "universal" covers available for other brands, but these have no display screen cut-out.
The covers, which weigh between 2.8kg and 3.1kg depending on the model, are made with a single 2mm aluminium sheet that is laser-cut and folded, and powder-coated to provide additional corrosion resistance and keep the covers looking good. There are two colours available, Woodland Grey or Surfmist. Custom sizes and colours are also available on request.
Further information on FC Inverter Covers can be found here. The shade protection can purchased from wholesaler Greentech Gold Coast  and online retail outlet CoverMyInverter. Retail pricing currently varies from $299 to $389.
Note: I originally stated the pricing included delivery, but this was incorrect – I didn't run through the checkout process properly and failed to check the shipping page. Delivery charges vary with model, delivery location and choice of courier (if a choice is available), and will be displayed once you have entered your address on the checkout page. My apologies.