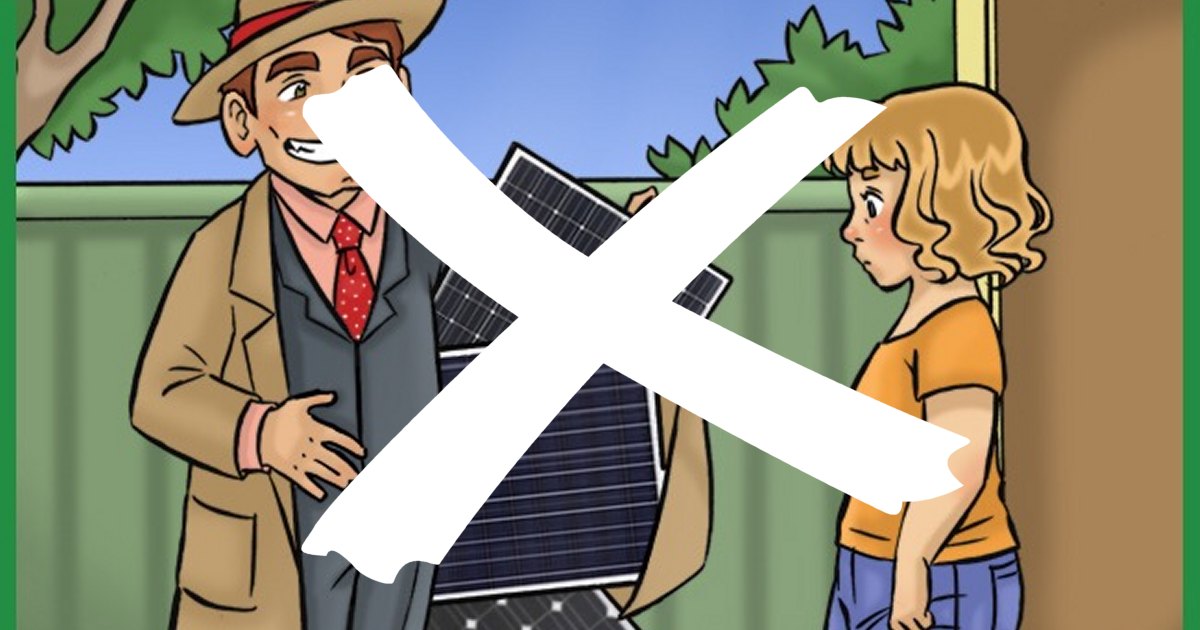 Door-to-door sales haven't been a good look for Australia's home solar energy sector at the best of times. In the current situation, the practice would be just plain dumb.
Door-knocking solar has always been problematic due to predatory tactics some engage in and consumers not knowing their rights. At the moment, it also brings other risks.
The Clean Energy Council (CEC) has sent out a couple of reminders in the past week about door-knocking practices. In a communication yesterday it stated:
"The COVID-19 crisis means that door knocking is no longer an acceptable way to sell solar. Not only does it put workers and customers at risk, it increases the risk of solar being included in the next round of restrictions and could cause an industry-wide shutdown."
The argument could be made door-knocking has never really been an acceptable way to sell solar power systems, but anyhow.
It's not clear whether the CEC's warnings are based on reports it has received of the practice continuing. While the lure of so many Australians being at home with bigger electricity bills on the horizon as a result may be particularly enticing, a company would have to be pretty stupid to be engaging in such practices in the current situation. But its often said hydrogen and stupidity are the two most abundant materials in the universe (or something along those lines), so the warning was warranted to discourage anyone planning to do so.
Perhaps in a post-COVID-19 crisis world, door-to-door solar sales will cease to exist – but maybe that's just wishful thinking.
Buying Solar Doesn't Require Close In-Person Contact
As we detailed earlier this week, the good news is buying solar power and having it installed doesn't require being in close physical contact with anyone  – social distancing can be observed. Thanks largely to the internet, the discovery process through to handover after installation means going solar is a very low-risk activity; assuming relevant guidelines are observed.
The Clean Energy Council and Smart Energy Council have been providing advice and resources to Australia's solar industry regarding customer interaction, performing site visits, paperwork, work arrangements and sanitising issues. The CEC has previously stated Australia's response to COVID-19 needs to clearly recognise the essential nature of renewable energy and energy storage.
It's in everyone's interests that Australia's home solar industry can continue to operate during this time if it can do so safely – and here's eight good reasons why now is a particularly good time to install solar panels.